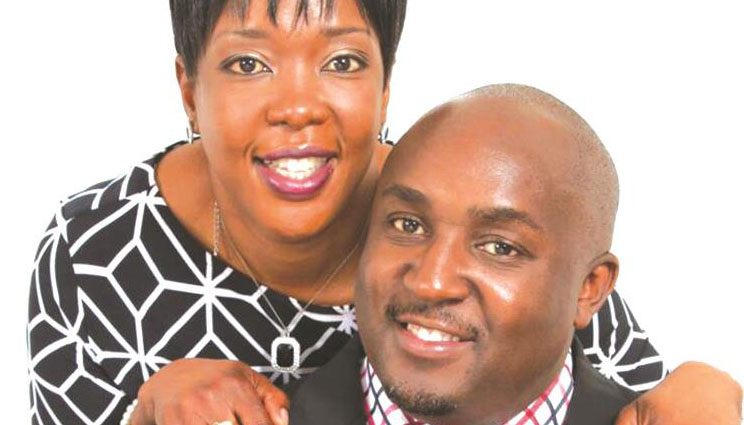 The Sunday Mail
KINGDOM Prosperity Ministries will from Wednesday until Sunday host a Supernatural Conference where massive sessions of deliverance will headline the gathering.
KPM leaders Apostle Rodney Chipoyera and his wife Apostle Chipoyera will have a busy week together with renowned man of God, Apostle Justice Dhlamini of Swaziland.
The conference will be held at 99 Parklane, opposite Harare Gardens, close to Nssa Building.
Apostle Chipoyera said thousands of people were expected at the Supernatural Conference starting from Wednesday at 7am-10am way through to Friday during the same morning times.
"The upcoming conference is a platform for everyone to come for free massive deliverance in our morning sessions between Wednesday and Fridays from 7am-10am.
"The evening sessions will focus on supernatural prosperity teaching and impartation," he said.
On Friday, the conference will climax with a night of miracles where any health condition or life difficult situation will be dealt with by Apostles Chipoyera and Dhlamini.
"I together with my wife, Apostle Farai and Apostle Dhlamini will dedicate much time to help people for free. God can heal any disease, be it cancer, HIV, blindness, bareness, backaches, stomach problems and hearing difficulties; so everyone must come for the free healing sessions. All are welcome and no one is being charged for anything," said Apostle Chipoyera.
Those willing to attend the conference can also make bookings for one-on-one sessions with the apostles on 0777 990 990.
The visiting preacher — Apostle Dhlamini — is an established man of God in Swaziland where he has held several crusades for healing and deliverance.
Apostle Dhlamini — who runs a television station and has several ministries in South Africa — is a solid preacher of the good news. He will be sharing the Word of God during the three-day conference and will also minister healing and deliverance.
For the past one year, KPM has been home to amazing miracles including that of Mrs Maonei Chingaira who jumped out of a wheelchair during a Wednesday Spiritual Clinic service without laying on of hands. Mrs Chingaira had suffered a stroke which bound her in a wheelchair for eight months.
After prayer, Farai Mashiri testified that she was healed of continuous bleeding problem which had gone for a year.
Another miracle for God's glory is that of Rumbidzai Rangani who said the Lord set her free from boils and puss which flowed from her stomach for six weeks. Rangani got sick after giving birth through caesarian section.
Apostle Chipoyera together with Apostle Farai ministered healing and Rumbidzai recovered.
Another miracle which God used his servant, Apostle Chipoyera, is that of a Harare man who cannot be named for professional reasons, who was prayed for and recovered from his deathbed at a local hospital. Doctors and nurses had given up on his situation, but a prayer over the phone changed everything as the man has since fully recovered.
Not to be forgotten is Beauty Mariva who was suffering from cancer for the past four years and sought divine intervention at KPM.
Apostle Chipoyera prayed for the woman who could hardly walk but much to the glory of God, she supernaturally gained strength and testified that the continuous pain had disappeared.
Apostle Chipoyera also prayed for Fari Farera who had a stroke on his left side and was unable to walk without crutches. However, he later dumped the crutch and walked on his own for the first time since January.
Marita Mandimika, was healed of a leg problem which stalked her since 1998.
KPM has also witnessed several life-changing financial testimonies in the past one year.
Church services
30 May to 3 June, 2018 – Supernatural Conference
Morning breakthrough prayer meetings: Tuesday to Friday from 6.30am to 8.30am
Wednesday Spiritual Clinic: Healing, prophetic and deliverance service
Sunday: 8:30am to 12pm.
Contact: +263779701251, +263772908917.
 WhatsApp:+263777990990. [email protected], [email protected]:
 www.kingdomprosperityministries.org:
Facebook: Kingdom Prosperity Ministries: Twitter: @ApostleRodney: Youtube: KPM TV
 99 Parklane Ave next to Master of High Court Offices, Harare, Zimbabwe