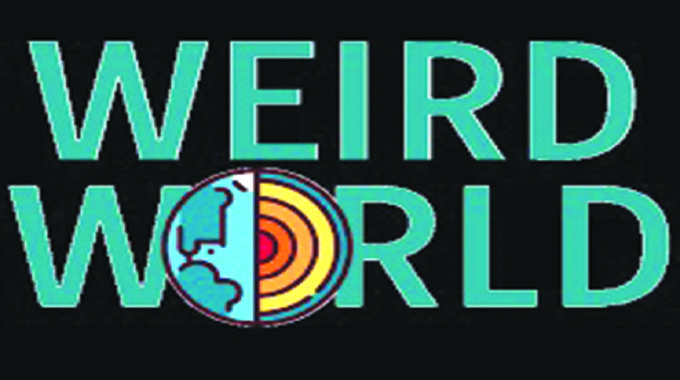 The Sunday Mail
Spotting any wild animal near your home will kick the living daylight out of you, let alone a ferocious lion hiding in a bush, ready to prowl. Naturally, it set alarms off when someone saw one such wildcat in Kenya. However, the forest department responding to the call found it to be nothing but a shopping bag!
Yes, as bizarre as it may sound, the photos shared by the Kenya Wildlife Service (KWS) show why the scene caused panic among locals. The uncanny resemblance of the photo printed on the bag to that of a wild lioness is riveting. Sharing the peculiar event, the agency revealed that it had received numerous reports from locals at Kiangua, Meru County of the animal "hiding in a hedge".
KWS team in Meru naturally rushed to the scene to prevent any possibility of a man-animal conflict. "On arrival, KWS rangers were astonished to find out that the 'alleged lion' was a lion printed carrier bag," the agency wrote.
And the order was restored realising it was not a lost animal but a bag. As they directed the public to the nearest national park to witness animals in their natural settings, they also tagged the company, Carrefour Kenya, behind the bag to "discuss".
According to BBC Africa, a farmhand in Kinyana village, just a kilometre from the Mt Kenya National park, raised the alarm after spotting what he thought was a lion just outside his employer's home. Interestingly, the now-viral lion bag had been placed in the hedge by the homeowner, with some avocado tree seedlings wanting to stop them drying out.
Local chief Cyrus Mbijiwe told the BBC that although there had been no recent reports of lions straying into the residential area in the location in recent times, residents had complained that some of their livestock had gone missing.
The report added that the homeowner was not at the property when the wildlife officials were alerted. Although it was hilarious, the agency thanked the public for alerting them despite this being a false alarm.
People on social media could not get enough of the funny incident and many flocked to the comment section of the departmental chain to inquire where they can find the real-looking lion bag.
Wedding photographer mortified after accidentally turning bride into 'demon'
A wedding photographer was left fed-faced as they almost ruined a couple's photos following the big day after she accidentally transformed the bride into a 'demon' with two mouths
After splashing lots of cash on hair and make-up, a fabulous dress and a professional photographer, many couples will expect their wedding pictures to look incredible. But after receiving a few preview photos, one bride was left in stitches over her appearance. Newlywed Julia Oliver quickly sent an email back to snapper Tanya Volt, after she noticed that she had been transformed from blushing bride into a "demon" in the images.
After a long day of wedding festivities, exhausted Tanya looked over the photos and thought she'd only made some subtle colour-correction edits before she fired them off to the happy couple.
It was only when her client emailed that the 30-year-old realised she'd actually given Julia a second mouth in one image, with a set of teeth peeping out of her chin – which looked very bizarre.
The wedding between Julia and hubby Brett Oliver took place in Perth, Australia in March 2018 as part of a small intimate backyard ceremony.
But the hilarious images have recently resurfaced online and although Tanya was mortified at the time, she says it's taught her a valuable lesson − to check her work more thoroughly before sending snaps out to clients.
Tanya, from Sydney, Australia, said: "This was a back garden wedding, it was quite sweet.
"This was by the beach in Perth. They kept it really intimate with their family, they had beautiful vows, it was a really beautiful day.
"I was using Adobe Lightroom to edit the photos. I was editing multiple photos at once and I synced edits across to send the bride and groom a preview.
"I wanted to sync the colour corrections to bring out the yellows of the sunset."
She continued to explain: "What I would normally do is I would uncheck the box that says 'spot removal' so edits wouldn't be synced up over all the other photos.
"I was really tired. Wedding photographers work a really long day and I was just wanting to give them some sneak peeks at the end of the night.
"But maybe I should have slept, gotten up, had a coffee and sent them over in the morning as I would have been more awake.
"I didn't properly check the photo and sent it over. I got a response from the bride saying 'Love the photos! By the way, I think you might have made an editing slip-up − I've got a few extra mouths.'
"There were laughing emojis too so she found it funny.
"When I saw the extra mouth, the only thing it reminded me of was perhaps a demon or maybe a Xenomorph from Alien, with its extra mouth."
Although she was humiliated, Tanya has since learned to laugh at the mishap.
Bride Julia, now 30, says her and Brett, 42, found the blunder 'hilarious' when they first saw it.
Julia said: "At first I thought I just thought 'there's something not quite right about this photo' and then I saw it, my smile on my chin.
Headless goat, chicken dumped in SW Houston neighborhood
A southwest Houston neighborhood says someone keeps dropping off decapitated animals at an intersection, and they want the strange discoveries to stop.
"There is just one incident after another on Nextdoor. Every three or four months we are finding these things in our neighborhood," Callie Markantonis said.
Markantonis is trying to make sense of something she spotted at the intersection of Tanglewilde Street and Fairdale Thursday night.
"It was 8 o'clock, and we were walking, and there's a box in the street," she said. "I go over to look in the box, there is newspaper. I spread the newspaper and I see fur."
Markantonis made a gruesome discovery.
"It was a goat and chicken in the box and both of them were headless," she said.
Nearby security footage shows a white car driving slowly down the street with a box on top. Someone gets out on the passenger side, picks up the box, and drops it off at the intersection before they drive away.
"But, we can't get a license plate from it so, we don't know. Is it a religious thing?", Markantonis said.
She reported it to the police, and says this is not the first-time decapitated animals have been found in the neighborhood.
"About two years ago on this corner, two giant headless chickens were in plastic bags on the street. We were all like, 'Okay that's strange' and then it started happening every two or three months," she said.
Neighbours say the findings are weird and concerning. They want to know who's responsible, and why it keeps happening.
"Where are they cutting the heads off? And where are the heads at? Where are they doing it at? Why here?" one man said.
"Seems like some Voodoo magic or something strange someone is doing, and it doesn't belong over here," Jamal Erif said.
The Houston SPCA is investigating the incident and Markantonis just wants it to stop. "Please stop dumping this in our neighborhood," she said. − www.click2houston.com