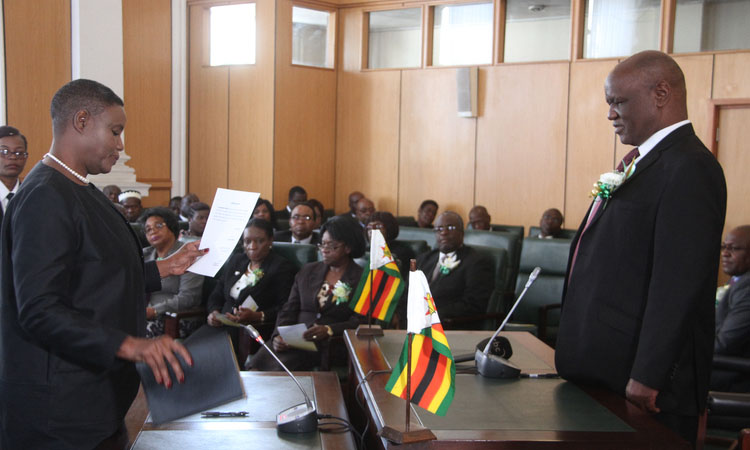 The Sunday Mail
AS the nation joins the rest of the world in celebrating Mother's Day today, Zimbabwe is noticing a deliberate shift in empowering women.
One particular area, where President Emmerson Mnangagwa's administration has made significant strides, is the judiciary.
In recent months, several female lawyers and judges have been appointed to prestigious positions in the judiciary — which is one of the three arms of the State.
Last week, Justice Lavender Makoni was sworn in as a Supreme Court judge.
A soft spoken learned woman, with vast experience in the judiciary, Justice Makoni firmly believes in the emancipation of women and children.
"Having women in the corridors of power will help in the delivery of justice for women and children because they understand problems faced by their counterparts," said Justice Makoni.
"(The appointment of female judges) it will correct some past wrongs which were committed against women not only in the society but in the work place.
"This also shows that the country is upholding the Constitution which provides that women should be well represented in the judicial system."
Clad in a black dress and coat with matching shoes, her short hair with silver strands made her stand out from the crowd that was gathered at the Constitution Court car park.
The judge's hair tells a story of her life. It shows maturity and vast experience in handling the busy and demanding task of being a High Court judge for 16 years.
Justice Makoni, in 2016, was part of the eight judges — six men and two women — who were interviewed to fill the Supreme Court judges' vacant posts.
Back then, she was a senior judge in charge of the High Court's civil division.
The learned woman is famed for ruling in favour of Ms Marian Mhloyi when her husband, former Finance Minister Dr Ignatius Chombo, pushed her out of Allan Grange Farm in Raffingora.
But apart from Justice Makoni, the Government has empowered other prominent female lawyers.
Last week, Justice Hlekani Mwayera was appointed as senior judge at the newly launched Mutare High Court.
She is well known for her landmark ruling on inheritance which allowed grandchildren to lawfully step into their parents' shoes to inherit from their grandparents in cases where the concerned parents are deceased.
Justice Mwayera has also advocated for stiffer penalties on perpetrators of domestic violence.
Justice Priscilla Chigumba have been appointed to head the Zimbabwe Election Commission while Justice Elizabeth Gwaunza was elevated to Deputy Chief Justice, becoming the first woman to hold such an office in the history of Zimbabwe.
There are other 10 female High Court judges, although men are still dominating with 19 on the bench.
However, there is gender balance at the Supreme Court where there are seven female judges and an equal number of males.
As the nation celebrates Mother's Day, let us continue empowering the girl child and promote women emancipation.