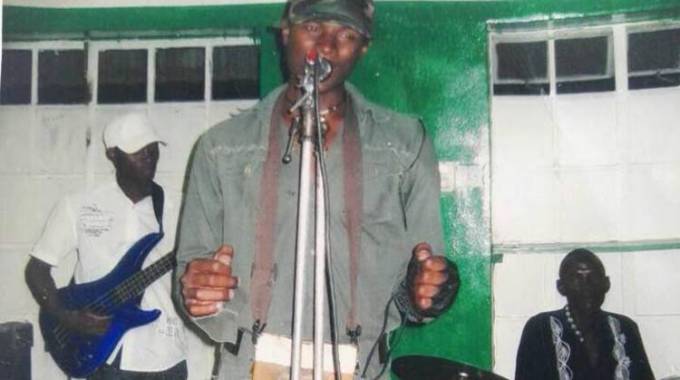 The Sunday Mail
JAH Prayzah is both a blessed and lucky man.
But instead of counting his blessings, he rather finds it worth the while to want to fight anyone who does not praise him.
In the less-than-a-decade that he has been in showbiz, he has led a very colourful lifestyle, a life so colourful that it would match, or even surpass, those who have been in the game for five decades or more.
Because he is a leading light in the entertainment business, the media often choose to ignore this colourful lifestyle.
He might not know the name Vivian Maravanyika. Viv was a music critic when Jah was in his diapers, or whatever it is he wore as a tot.
At that time, Viv and David Masunda were essentially the only two public music critics in Zimbabwe, which meant their opinions carried weight.
Those were the days when Thomas Mapfumo was Thomas Mapfumo, only comparable to Dynamos (when it still had those seven million supporters) and Zanu-PF. That is in terms of popularity.
Mapfumo was about to release his album, and as was tradition then, he gave the music critics his pre-release.
Mapfumo roped in a white producer, who did not quite have a grasp of mbira music. Picking this up in the production, Viv had no kind words for the album.
On his way to the studio to correct the mistake, Mapfumo decided to pass through The Sunday Mail newsroom in the company of a bouncer.
It took the intervention of security at Herald House to save Viv's skin.
After that altercation, Mapfumo went on to engage Bothwell Nyamhondera and released the album "Chamunorwa", with the dig "vakambondinyora mumapepa".
But Viv had played his part.
Then there was Clive Malunga. Any musician worth his salt should have heard of Malunga's manhandling of Shepherd Mutamba at ZBC's Pockets Hill.
Then in the middle of the last decade, The Sunday Mail received an unusual letter from the office of then Vice-President Joyce Mujuru, asking the publication to lay its hands off Oliver Mtukudzi.
According to Mtukudzi's publicist at that time, Shepherd Mutamba, the same Mutamba who had been pummelled by Malunga some years earlier, The Sunday Mail was prying "too much" into the private affairs of the superstar.
And then Mutamba sat down to write his half-baked and unauthorised biography of Mtukudzi, using stuff that had been published by The Sunday Mail as backbone of his book.
So where does this leave us with Jah Prayzah? He is not the first, and probably not the last, musician to think that he can gag the media.
Whereas Mapfumo used a bouncer in 1998, and Mtukudzi used a VP office, Jah Prayzah has resorted to an army of blunt tools on social media.
But that will not deter us.
A critic's job is not to please the artiste, but to let his opinions, opinion which should be measured and informed, speak to the artiste.
A good artiste takes the criticism for what is.
But when an army of social media activists, some of them our fellow colleagues in journalism whom we wine and dine with every day, gets into overdrive defending the indefensible, we have to wonder what this world is coming to.
It is a public secret, one that needs no hushed tones, that Jah's last two albums, "Mudhara Achauya" and "Kutongwa Kwaro", only made it big because of President Emmerson Mnangagwa and Operation Restore Legacy as Zimbabweans looked for an end to the Mugabe regime.
Without President Mnangagwa and Operation Restore Legacy, Jah Prayzah had bombed on the market and we would have to go back to "Jerusarema" to find a hit song from the guy.
That was the import of Prince Mushawevato's message last week, that we need our original Jah Prayzah back.
Prince never made reference to Jah Prayzah's colourful lifestyle, he never said he was a bad musician who should quit.
He simply said the guy can do better. We have heard better from him and that is a fact!
Instead of engaging his rag-tag army on social media, Jah Prayzah is best advised to sit down, listen to his album, listen to the criticism, come back to his senses, go back to the studio, and sing a good song.
Now based in the United Kingdom, Viv observed: "If Prince had praised him, was Jah Prayzah going to show the same passion? If he wanted to get personal, why did he not engage the critic and ask why he didn't like his product?
"Have a rapport because it works better for both parties. You can't force a critic to like your work. I am sure there are a few who like Jah Prayzah's latest offering.
"Jah Prayzah needs to calm down and come up with something bigger and better next time. In my opinion he is a victim of his success. Musically, he needs to re-invent himself."
We rest our case.