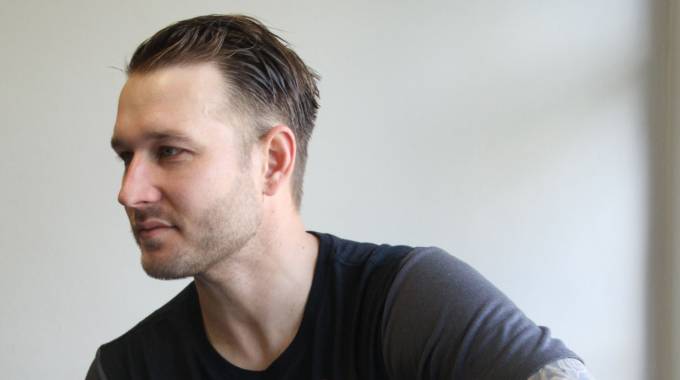 The Sunday Mail
AS the start of the 2019 ICC-Cricket World Cup in England and Wales edges closer, the thought of Zimbabwe missing out from the showcase is like opening old wounds for fast bowler Kyle Jarvis.
"It will always be a tough thing to talk about missing this World Cup when we know we should have been there,'' Jarvis said.
It is the first time since 1983 that Zimbabwe will be missing at a World Cup.
Jarvis, who was with Craig Ervine when the Chevrons needed 15 runs off the last over to beat UAE in last year's qualifier to book a place at the World Cup, opened up about the World Cup heartbreak.
He also spoke about his fiancée, who is one of the major reasons for his return after five years at County side Lancashire.
"It was heartbreaking, we all wanted it so badly we played so well the entire tournament and then for it to go down to the last couple of balls and then not get over the line was heartbreaking. I feel on another day when there wasn't rain, we would have won that game comfortably. Unfortunately, Duckworth Lewis wasn't on our side that day," Jarvis said.
Like most of his teammates, Jarvis admits he briefly divorced himself from cricket following their failure.
"I don't think I wanted to pick up a ball for a couple of months after that. I had an opportunity to go to the UK, which I ended up turning down. I just wanted to get away from cricket for a little bit, just get my body right again because I was struggling through-out the qualifiers with an injury," said Jarvis.
Although he has somewhat moved on, the pain of watching the World Cup on TV will be nullified as Zimbabwe will also be in action in Netherlands and Ireland.
The World Cup runs from May 30-July 14 and for the Chevrons, they will atone for that by touring Netherlands for two ODIs and as many T20s between June 19-25.
Another tour of Ireland for three ODIs and three T20s will follow from July 1-13.
Zimbabwe begin their camp tomorrow at Harare Sports Club.
"We all know we are not going to the World Cup so I guess we have to see what's in front of us and go from there.
"We always go there to beat them, it's a bit of a derby for us we beat them quite comfortably in the qualifiers, I am sure they want a little bit of revenge.
"We are going there looking to win every single game, we got a really good exciting team, we off the back of a four-nil win against the UAE as well as having Taylor and Masakadza back so I think we are going there with a strong side. We are definitely looking to win everything."
It is almost two years since Jarvis made an international comeback after quitting international cricket to play County Cricket.
The situation with Zimbabwe Cricket was dire at that stage, with players enduring months without pay and Jarvis opened up on why he returned.
His comeback started with a Test versus West Indies in Bulawayo in October 2017, followed by the ODI return in January 2018 in Bangladesh and his first T20 against Afghanistan in February 2018.
Jarvis is currently his team's best bowler, leading stats in Tests with 10 wickets from four innings and 18 ODI wickets from 10 innings since June 2018 to date.
"Obviously I guess I felt I owed Zim Cricket a lot after they brought me back from County Cricket."
So did Kelsey, his fiancée.
"We are getting married in December.
"She has always been a big help in my career and everything else.
"I learned a lot over there in my five years in the UK and I am a better player now than I was prior to leaving, so I really want to do well for Zimbabwe.
"It's been a really good two years, a lot of ups and a couple of downs but most of all ups. We have come back, we have won a Test match in Bangladesh and we have played some good games of cricket.
"I have really concentrated on my white ball skills and I am quite happy with the way it's going.
"Back then all I used to worry about was how fast I could bowl, now there are other things. I am sort of the leader of the bowling attack and I know I have got to be the one to show up more often than not."
For someone who struggled with injuries previously, the 30-year-old feels stronger and fitter. "I have just come out of the gym, my body is strong and I am happy. As a bowler, you are always going to have a few niggles. Since I came back two years ago, I think I have missed one or two games through injury, which is pretty good for a 30-year-old.
"I am happy where I am at, I am just trying to get strong for the upcoming series."
Zimbabwe will have to go through qualifiers again to play at the WT20 Cup in Australia in 2020 and Jarvis reckons they will prevail in the qualifiers set for the UAE in October, where the top two teams will progress.
"For sure there is that motivation, we know we have been through a qualifier. We dealt with the pressure the whole way.
"We know we are a good team, we should qualify pretty comfortably. We got our plans, we know when it is and we are building up to that. It's an exciting time, I am sure we will qualify."