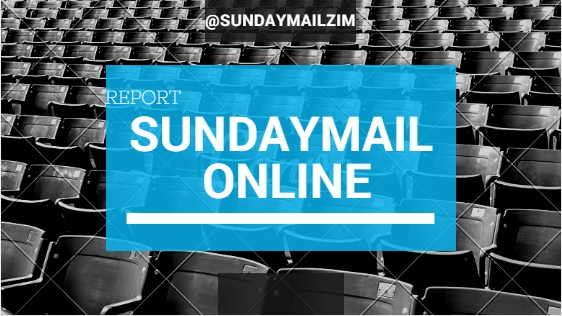 The Sunday Mail
THE best female indoor hockey goalie in Africa first fell in love with polocrosse and also fancies herself as a deejay and chef.
Jamie Haasbroek is so many things to so many people. And it is no great wonder that this meddly that makes up her intriguing character saw her go for a mix of polo and lacrosse – polocrosse – though her specialty remains indoor hockey.
And at the recent Indoor Africa Cup of Nations in Namibia, the 31-year old was voted the best goalie.
"It came as a bit of a shock … It's tough to describe this feeling in words," said Haasbroek as she reflected on an award that did not surprise anyone excpet her.
The Zimbabwean goalie was solid all the way as the country came home with bronze.
The third place finish was not enough to qualify for the Indoor World Cup, but for Haasbroek – who has also captained the team – it's worth celebrating.
"Obviously we wanted to qualify for the World Cup but coming third was a proud moment for me, my team and my country as well.
"Being captain comes with some pressure but I went there and tried my best not to worry about whether I was responsible for a win or loss… winning is definitely a team effort and a goalie can steal a game. I tried to play the whole tournament with a lot of heart and aggressiveness," said the Sunrise player.
After impressing indoors, Haasbroek wants to take her fine form outdoors and has set her sights on making the Africa Cup of Nations field hockey team.
"I hope to make that squad too and then hope that the team travels," she said. "Hockey is not very well supported and we always have to find our own sponsorship and pay our own way to get to tournaments so making the team is just the start of the battle. I guess we will have to wait and see what the fundraising will be like for that tournament."
The lack of funds also forced Haasbroek to walk away from her first love.
"Polocrosse was definitely my first love, but due to the expenses I gave up in 2009. I do get invited to play now and then … I represented Zimbabwe for many years in polocrosse and I miss it."
She loves food and music too and works manages a restaurant in Chisipite.
"I am the kind of person that enjoys making people happy and I enjoy people's reaction to either my food or the music I play.
"I still DJ at friends' birthdays and few weddings here and there," revealed Haasbroek who is known as DJ Jai when on the turntables.
The Zimbabwean skipper desires to see women rising and taking up influential positions in all spheres of life.
"To fellow women my message is simple really," she said.
"Turn challenges into opportunities, Instead of letting challenges overwhelm you, turn them into opportunities.
"Also take every opportunity to make a wonderful new memory, just keep going. Everybody gets better if they keep at it."