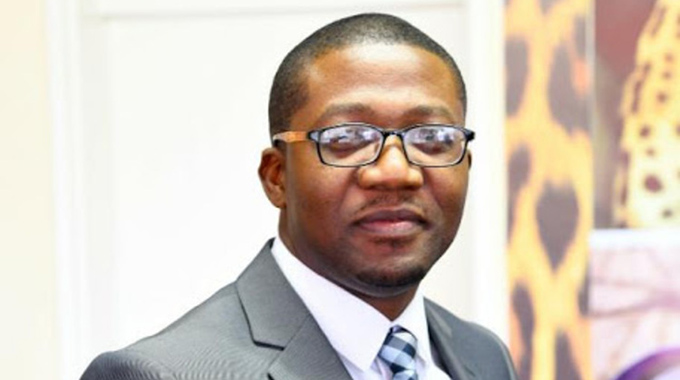 The Sunday Mail
Zimbabwe recently convened the African Elephant Conference in Hwange, where several regional countries agreed to heighten the lobby to push the Convention on International Trade in Endangered Species of Wild Fauna and Flora (CITES) to base its decisions on science. Ahead of this year's 19th meeting of the Conference of the Parties to CITES (COP19) set to be held in Panama City, Panama, our Senior Reporter Leroy Dzenga (LD) spoke with Environment, Climate, Tourism and Hospitality Industry Minister Mangaliso Ndlovu (MN), who explained why this year's meeting was crucial.
********************
LD: Zimbabwe recently hosted the African Elephant Conference in Hwange, what were the major takeaways from the meeting?
MN: When we planned to meet and discuss issues to do with elephants, our major issue was that we have CITES coming and we have to at least try and work towards speaking with one voice as a continent. We also wanted to go beyond the continent because ultimately you need to have consensus at a global level.
Secondly, we are faced with a potential crisis that is emanating from the extremely high elephant population in the SADC region and yet there is not enough being done to address the issue. If we don't address overpopulation, at one point it will catch up with us and we are likely to have high fatalities.
So, we were trying to exchange notes on possible options on how to deal with our elephant populations, which are growing at a faster rate.
We also had to share notes on best conservation practices and anti-poaching approaches.
All these issues were discussed extensively, starting with our technical officers and leading up to ministerial discussions.
We then agreed on the Hwange Declaration, which is a commitment by countries that participated there. It is composed of 12 key issues that we declared as ministers from the five countries that attended and has also been adopted by others. We have committed to continue extending this to other countries in the next weeks and months to come.
The declaration covers issues of conservation, climate change, habitat loss, stockpile management and sustainable use, which is a key principle we believe in.
One of the major issues that came out was human-wildlife conflict, especially in communities that are bearing the brunt of living adjacent to wildlife areas compared to the benefits, if any, they are deriving from that. There is consensus that we need to address this.
Other countries in the region have introduced some mechanisms of compensating communities that would have suffered from wild animal attacks, either directly or through their fields. It is something we are actively considering, and we hope to get Cabinet guidance.
LD: You have previously said Zimbabwe is prepared to leave CITES over the continued ban on ivory trade. Can you outline what the country's strategy is regarding pulling out?
MN: We have said that if we discover that there is no political will or inclination from CITES to bring the key issues we raised on board, which we believe are fundamental to the functioning of CITES; if we believe that these are not being considered quite actively by CITES, maybe at that point we will make a consideration on whether or not we will leave.
I have not, at this point, decided that I will have to convince the Government to leave CITES.
I believe that we have to engage CITES and give them our side of the story. We have to make them see the light and see what will make CITES work. We are clear that CITES will not work unless science is put at the centre of decision-making. CITES will not work unless we put CITES back into being a regulator of trade and not a platform to block trade.
Let there be research even where trade has been blocked. There have to be studies to see if the approach has been effective. If it turns out that it has not been, then we should explore alternatives.
CITES will not work if we are not putting communities living adjacent to wildlife areas at the centre of the conversation. We need a permanent committee from affected communities so that our decisions reflect that we are doing this for the communities.
These are very critical submissions we have made to CITES. At this point, it would be too early, too premature to talk of leaving CITES.
LD: Some argue that lifting the ban on ivory trade will undo gains made in the fight against poaching. What do you make of this view?
MN: This is another contested area; we don't want to give the impression that we know better, but we have said let us have empirical evidence for this.
The sale of the rhino horn was banned somewhere around 1975, have we followed up on the rhino poaching statistics?
My personal belief is that banning was probably meant to send a signal, but certain things got lost along the way. Firstly, rhinos, like any other animal, are natural resources.
When you conserve them well, they will grow, there will be attrition, and you need to find a way of extracting some value from them.
The unfortunate part, from where I am standing, is that they just banned without thinking things through and forgoing research on best practices.
I believe if that had continued, under strict regulations, we would be having one of the best technologically advanced market systems for the rhino horn.
So what happens?
Because it has got value, it is now being sold on the black market; the risk is very high.
Those who risk their lives poaching the rhino also demand a high return because of the high risk. So, that is why the value of the rhino horn has skyrocketed. People still poach rhinos today.
I don't believe there is a negative correlation between the market and poaching.
I believe that if we had invested more in safer ways of disposing of the rhino horn, also backed by evidence of species numbers going up, we would have invested in a very close-knit market.
We know there are blood diamonds and that is why we have the Kimberley Process that tries to close those loopholes.
I strongly believe that it is not about poaching, but people knowing that this is a resource they do not have and they have the power to stop others who have it from benefiting.
The politics of power is at play, that is my view.
LD: Supposing that Zimbabwe's ivory stockpile is sold, are there guarantees the funds will be reinvested into conservation?
MN: There is an element of disrespect in my view.
They are disrespecting us because we are weaker nations; we are small nations and they want to dictate to us what to do.
It is our decision that when we dispose of these resources we want to put them back into conservation or community development.
This is because communities are taking custody of these animals on behalf of the country and the whole world.
It is our decision; we don't need to guarantee anyone how we will use our resources.
Our natural resources are neither stolen nor borrowed. People are developing their countries using their natural resources.
So, why would they want to make prescriptions and all these guidelines on others' natural resources? Is it because they are weaker and can we allow such a world order?
LD: Leaving CITES could isolate Zimbabwe. Is there a contingency for this eventuality?
MN: We haven't decided on leaving CITES, we still believe in what it can achieve in terms of helping create a proper market for wildlife resources. It can be a convention for trade instead of being a convention for barring trade.
It should look at all options before concluding that this cannot be traded.
We need to see a systematic process, where all options for safe trade are considered.
If they are found to be unsafe, then we can get to bans. We still believe in CITES; we still believe we can push our views through.
Only when we believe it is truly being politicised or it is truly being used unfairly to suppress nations that are doing well in conservation can we then seek guidance from leadership on whether or not continued presence is necessary.
LD: Cases of human-wildlife conflict appear to be relentlessly rising. What strategies are being deployed to manage them?
MN: I believe that around Independence our population was somewhere in the range of nine million.
At the same time, the estimated elephant population stood in the region of 50 000.
Zimbabwe's land size has not grown one inch, but our human and elephant populations have doubled.
We still rely on the same land for survival; obviously, we are poised to have conflict. So, this is where the conflict is emanating from.
There is human encroachment into what traditionally used to be wildlife areas.
Also because of the growing population, the elephants and other animals cannot be contained within their normal holding places and are now competing for limited water resources because of climate change.
Naturally, when animals go where there is human habitat, they are attracted to other things such as crops, which offer a different taste and nutrition.
This is bound to continue as long as our populations continue to grow.
We estimate that the elephant population is growing at between 5 and 7 percent per annum, and that is quite high.
So how do we manage this?
We have several strategies in place under community-based resource management strategies such as CAMPFIRE (Communal Areas Management Programme for Indigenous Resources). This is the first-ever project in the world where you work with communities to appreciate the value of wildlife by having them benefit from it, and you create this harmonious relationship.
The programme can improve, but we have managed to create this coexistence between animals and humans in settlements through CAMPFIRE.
As we move forward, there are several areas we have been looking at; for example, we will be rolling out educational programmes to conscientise communities on interaction with wildlife. We want to teach communities how to detect anger or how to detect aggression in different species.
That will be a key department within Zimparks (Zimbabwe Parks and Wildlife Management Authority).
More importantly, we believe communities need to feel the benefit of the troubles that they get by living adjacent to wildlife. We will be reviewing our regulations to give more autonomy to communities.
We are also looking at unlocking resources through the disposal of stockpiles or, where possible, being able to sell live elephants.
We will then plough these resources into communities and equip our parks to make sure animals don't travel long distances in search of water. In all this, our target is to try and mitigate the conflict that is brewing as we speak.
LD: What will be Zimbabwe's strategy and message going to the 19th meeting of the COP scheduled for Panama in November?
MN: We are advocating for a specific committee representing communities so that the discussions will take on board views of those being affected by human-wildlife conflict.
The other issue we are quite passionate about is that of science. The procedure, like in any other international convention, is that where a decision is to be made, it is put to a vote.
Countries are spending inordinate amounts of time lobbying, others are even using unethical means trying to lobby for a vote to extend the ban.
We believe this is not the best way of arriving at a decision that will affect human beings as well as our wildlife. Let us have science take the lead. So, we are proposing that the convention adopts a decision that we need to review the procedure at CITES.
After the decision is adopted, then we can find ways of making sure that we improve the decision-making process.
Of course, we have to make sure that countries that are doing well are rewarded.
When you look at the CITES regulations as they are, there are what we call listings of species.
When you are listed in category one, it means that this animal is highly endangered and there are strict restrictions almost barring trade.
As we speak, our elephant species in the Southern region are listed differently from the elephants in the rest of Africa and the rest of the world.
This is because they understood that elephants here are a growing species and they are conserved well. So, we are looking at a deliberate effort to make sure that there is a reward for countries that are good at conservation, especially with species that are considered endangered elsewhere.
LD: Are there any countries behind Zimbabwe's push to have the ivory ban lifted?
MN: We are still trying to mobilise more, but we do have several countries supporting us.
If you were following the President of Botswana (Mokgweetsi Masisi) when he was in Stockholm, Sweden, when he made his statement.
He was clear that he is appealing that CITES consider allowing a once-off sale.
In the region, we are almost united, all of us.
That is something that gives us the strength to fight on for the cause that we believe is in the best interest of our conservation and our communities.