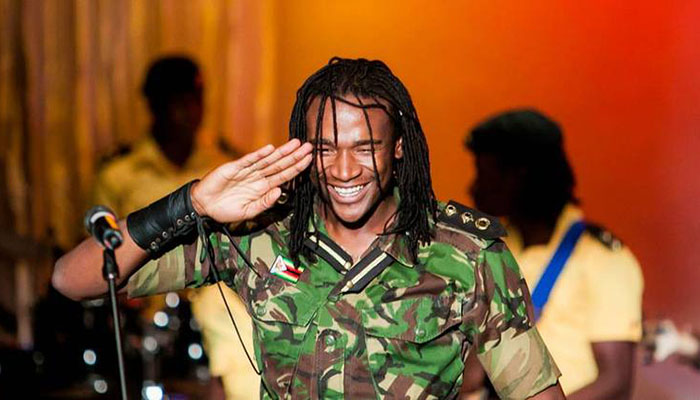 The Sunday Mail
Chelsea Moyo and Andrew Moyo
HATE him or love him – Jah Prayzah has star power.
The Zimbabwean music superstar, whose international stock is on a rapid rise, celebrates his 30th birthday this Saturday in the capital and as has been the case over the years, multitudes are expected.
Jah Prayzah, real name Mukudzeyi Mukombe, was born on July 4, 1987 but chose to have a mammoth birthday celebration with family, friends and fans in an event dubbed One Big Party. The One Big Party, which has been staged at various venues since January this year, has been growing in leaps and bounds. Celebrities that have celebrated their birthdays at the One Big Party include Suluman Chimbetu and Soul Jah Love among many others.
On his special occasion, Jah Prayzah will be ably supported by MTM, his pet project made up of XQ, Andy Muridzo, Tahle weDzinza and Natty O. Several of his colleagues in the music industry have also reportedly pledged to sing for the birthday boy and all other July babies on the day.
Organiser of the event, Tariro Mapfumo, said a specially made life-size cake of Jah Prayzah had already been baked and that all July babies would have a bite and also have a photo opportunity with the musician.
"The rules are simple. All July babies who want to get into the show for free should be at the venue before 3pm. Between 3pm and 3.30pm there will be a photo session at a specially made booth with Jah Prayzah and his team," she said.
Added Mapfumo: "One Big Party has been amazing. It's growing faster than we anticipated. This one, which we are hosting at Alex Sports Club is the beginning of bigger things because up next we have Babes Wodumo and then Mafikizolo, which will be an afternoon show."
The Sunday Mail Society also spoke to Jah Prayzah, who thanked God and his fans for the 30-year milestone and the great strides he has made in his career.
"With more years comes more wisdom. I am happy the Lord has kept me strong till now. I am thankful to my fans for the continued support and JP music would never have been the same without them. Thirty years means so much to me as I have seen many of my friends fall along the way.
"We have made sure we do celebrate the event in style on the 29th of July with the kids and their parents.
"I am inviting all my beloved fans to come in their numbers so that we celebrate together. We have also prepared a life-size Jah Prayzah cake, which I will share with all my fans as well," sad Jah Prayzah.
Since the Uzumba-born artiste shot to fame in 2009, thanks to his second album "Sungano Yerudo", he has become one of the few consistent artistes when it comes to delivering the best performances and good music.
His latest work, a collaboration with Nigeria's finest, Davido, was released the same week he turned 30. "My Lily" is a love song in which both artistes express their love for the women in their lives. The artiste's works have over the years bagged him 29 awards and 74 award nominations.