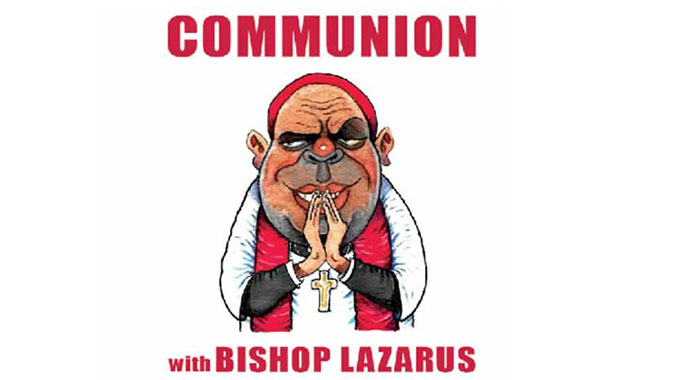 The Sunday Mail
IT feels so good to be back after a refreshing break, especially ahead of what could turn out to be an emotionally taxing year for some.
Being the political animals that we have become, a year before major elections is always likely to be hot, heavy and heady, what with an appetising round of by-elections pencilled in for March 26.
As the countdown begins, political rancour and discord will inevitably grow, especially within the ranks of opposition political opportunists.
You might have seen the strident noise and discord in the MDC Alliance over the festive season as factional "militias" haggled over the role ZANU PF rejects such as Prof Jonathan Moyo, Patrick Zhuwao and Saviour Kasukuwere should have in the beleaguered party. Fadzayi Mahere
The belligerent parties were so worked up and determined that they couldn't even consider a détente during the sacred Christmas holiday.
This is how bad it was.
Well, during World War I, warring parties such as the British and Germans were even civil enough to temporarily lay down their arms for a fraternal soccer match on December 25, 1914 before resuming hostilities thereafter.
There were no such rare pleasantries and camaraderie in the MDC-A camp.
It was so brutal that some comrades in the fledgling opposition formation and their allies are still nursing bruised egos, trauma and serious bouts of post-traumatic stress disorder (PTSD) from the fallout. Kikikiki. Nelson Chamisa 
For people such as Bishop Lazi who were watching from the sidelines, it was quite a spectacle.
But, most importantly, the secrets that were revealed in the heat of the hostile engagements, mostly by Prof Moyo, served to confirm the veracity of claims that we have been making all along.
That Nelson Chamisa received material and logistical support from G40 — some of whose members actively campaigned to channel whatever residual support remained for Robert Mugabe from the ZANU PF base to the young politician — before the 2018 elections is no longer a contested fact.
And that whatever political gravitas Nelson Chamisa might seem to have had in 2018 was borrowed is also now incontestable.
However, by failing to leverage on a fluid and seismic political transition in 2018 using leadership robes that were pilfered during Tsvangirai's funeral wake, Chamisa could not have been as vulnerable as he is now.
The pilfered robs have since been rightfully reclaimed by Douglas Mwonzora, leaving him bereft of the institutional bulwark and wherewithal to mount a meaningful political campaign.
But they continue to put up a brave face and pretend that all is well.
On December 30, a bitter Prof Moyo, speaking as a political scientist, warned the MDC-A of the folly of papering over cracks by trying to create the impression that they enjoy overwhelming success through Chamisa's poorly choreographed, but dramatic consultative visits around the country.
"For any political party to be on the ground is not an odd visit by a boss (we all know who he was referring to); but having a functional secretariat with institutional capacity to deploy party workers on a nationwide task like voter registration and can maintain a database on the task; with data retrievable on demand!" he counselled.
The MDC-A clearly have neither.
They have no money, no offices, no plan and no discernible ideology that can glue the party together through good and bad times. What is, however, telling is the woeful lack of leadership.
At a time when their members were tearing each other apart, the MDC-A leadership could not be bothered.
Chamisa was "chillaxing" at his rural home in Gutu, while spokesperson Fadzayi Mahere was either lifting weights in the gym or chiding law interns who have the classless proclivity of taking bread and avocados for breakfast to work. Kikiki.
Secretary-general Chalton Hwende, who is supposed to be one of the most senior members of the party, tried to bring the warring groups to their senses, but he was viciously attacked by the factional militias and he quickly retreated into his shell.
You cannot make this up.
The Bible tells us that this is what bad leadership looks like.
According to 1 Timothy 3:1-5, "The saying is trustworthy: If anyone aspires to the office of overseer, he desires a noble task.
"Therefore an overseer must be above reproach, the husband of one wife, sober-minded, self-controlled, respectable, hospitable, able to teach, not a drunkard, not violent but gentle, not quarrelsome, not a lover of money.
"He must manage his own household well, with all dignity keeping his children submissive, for if someone does not know how to manage his own household, how will he care for God's church?"
This is the point that UK-based Professor Stephen Chan continues to make — that Chamisa cannot possibly aspire for political leadership if he cannot control his own political party.
It's that simple!
We now hear that they will be fielding candidates chosen by "consensus".
Genius!
We are curious to learn how that works.
Conversely, the situation could not be more different in ZANU PF, which is just emerging from defining provincial elections that would be consequential to the 2023 plebiscite.
For the ruling party, the next by-elections will only be critical insofar as they will afford it the opportunity to test its mobilisation ecosystem and have a feel of the terrain.
The Bishop always tells people that the by-elections will be music chairs, with a few surprises here and there, similar to the pattern that obtained in by-elections after 2018, where ZANU PF actually managed to wrest some constituencies and wards from the opposition, as was the case in Nyanga in 2019.
What is even instructive is the by-election that was held in Lupane East in August 2019, where Chamisa and other senior members in his party even personally campaigned for the losing candidate.
The following month, the bloodbath continued for the opposition, as they suffered a heavy defeat in by-elections in Zaka East.
With the recently held successful provincial elections, ZANU PF can only grow stronger and more formidable.
The ascension of firebrand Cde Jabulani Sibanda in Bulawayo is going to change the political calculus and reconfigure the political landscape in the city, which is already witnessing a telling impact of the Second Republic's policies and programmes.
Much would have changed in Bulawayo by way of infrastructure and amenities such as potable water supplies by the time the 2023 elections become due.
Slowly, but progressively, ED is ticking the boxes and all the while the naïve opposition continues deluding itself through chasing non-existence fantasies and mirages contrived on social media platforms.
That Chamisa could afford to take a sabbatical at his rural home at a time when his party was in flames tells you all you need to know about the opposition.
As Isaiah 56:10-11 says: "Israel's watchmen are blind; they are all without knowledge; they are all silent dogs; they cannot bark, dreaming, lying down, loving to slumber. The dogs have a mighty appetite; they never have enough. But they are shepherds who have no understanding; they have all turned to their own way, each to his own gain, one and all."
This is going to be an interesting year indeed.
Bishop out!