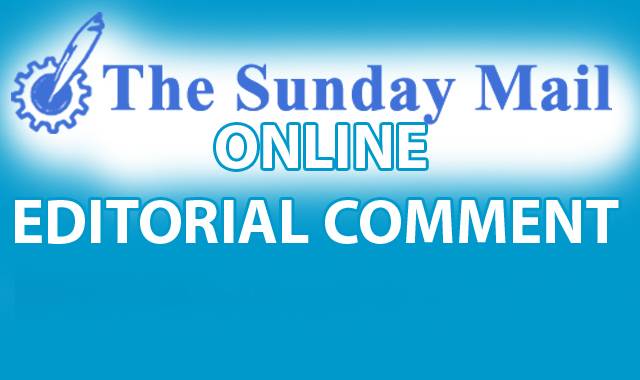 The Sunday Mail
Finance and Economic Development Minister Professor Mthuli Ncube will present the 2019 National Budget statement this week, amid high hopes that he will be able to  lay the foundation for sustainable economic growth and stability.
While some think that Prof Ncube will wave a magic wand to make the prevailing economic challenges disappear overnight, it is crucial to temper such expectations with reality.
After all, regardless of what some people may say, we are not "stupid" and — the majority at least — appreciates that years of decline cannot be undone by a single budget statement.
As we speak, industry is obviously hoping for more access to foreign currency to spur production processes, create jobs and make more money, which means more taxes for Government.
It is a legitimate expectation.
Line ministries will always call for higher budgetary allocations so as to enhance their service delivery and contribute to gross national economic output. Again, that expectation is justifiable. However, focus should not solely be on hefty allocations of money from the fiscus or foreign currency from the Reserve Bank of Zimbabwe.
It should be on increased innovation in a constrained environment so that we can boost local production and foreign currency generation. The tough question that Prof Ncube needs to answer before loosening the purse strings is: What is the root cause of the prevailing economic challenges?
While the greater part of the nation is agreed that foreign currency shortages are the root cause, a closer look points towards generally low productivity that pre-dated the forex shortages of the past couple of months.
The forex shortages are a symptom.
With higher production across the country's various sectors, the country's balance of payments position will improve substantially.
Foreign exchange crises are not rare in the global economy.
However, they do not always result in the shortage of commodities in a nation that should ordinarily produce the commodities in question.
The Zimbabwean currency crisis is only but one of the many crises in the past century. Therefore Prof Ncube has to identify what makes the Zimbabwean situation unique.
It is not helping the situation, for example, that the nation currently has to import a huge chunk of its requirements. About $20 million is needed to import wheat, rice and salt every month.
And then there is the issue of our minerals, which are exported in raw form and imported back into the country as expensive finished goods.
But the worst could be the importation of non-essential goods such as toilet paper, chewing gum, dog and cat food which gobbled a whopping US$10 million in 2017.
These are commodities that should be produced locally, yet they are siphoning foreign currency until the nation cannot meet its necessary import obligations or service its international debts. Focus should be on incentivising key productive sectors to increase production locally. It should be on value addition and beneficiation, as President Emmerson Mnangagwa has eloquently elaborated in the recent past.
It is encouraging to note that Government is planning to avail more funding for the tobacco, gold and diamond sectors. The agriculture and mining sectors have kept the economy afloat and, with enough incentives, value addition and beneficiation in these can turn our economic fortunes around in the medium-term.
Prof Ncube has also spoken of balancing austerity with incentives for critical sectors. A fine balance of stick and carrot will do the trick in an economy where indiscipline has been allowed to take root. Tax revenues have not been rising as quickly as expenditure. That points to indiscipline in the previous regime and President Mnangagwa's Government will be expected to show that this indeed is a new Republic.
Then we have rampant tax evasion and avoidance, which are the highest form of economic sabotage when you already have a small tax base.
The Zimbabwe Revenue Authority should do the necessary and go after all those who believe they are too special to pay taxes.
Encouragingly, the Transitional Stabilisation Plan is already defining the future as regards tax issues and indiscipline in Government and the private sector.
That said, the 2019 National Budget should also speak to Zimbabwe's large informal sector. More than 60 percent of the economy is informal and Zimbabwe is said to be the third most informalised economy in the world.
That is a lot of money floating free and undirected within the context of national planning and economic growth and development.
Inasmuch as the two percent intermediary tax has started to formalise informally held revenue, going forward we need to also attract the informal sector into the mainstream so that tax heads like PAYE also come into play for all businesses.
There will be 12 National Budgets between now and 2030, by which we should be an upper middle-income economy. Each one of those 12 should progressively build towards that national objective.