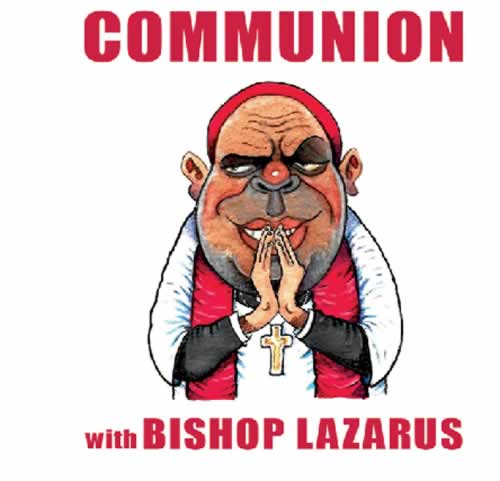 The Sunday Mail
No wonder why some had suggested that little Chamisa instead of being big-headed and seeking glory should have gone for a National Assembly seat instead of vying for the presidency. Of course, this is now all water under the bridge, but attending the political burial of such a fine young man will be very painful.
In case dear congregants you haven't noticed, we are already in the month of the historic elections – it's on July 30 to be precise. That tough as a nut Zimbabwe Electoral Commission Iron Lady, Justice Priscilla Chigumba was dead right – only an earthquake can stop this election.
We are not about to have an earthquake and so in 29 days, Zimbabweans will decide between transformational politics as represented by President Mnangagwa and transactional politics, represented by little Nelson Chamisa. Neither Twitter nor flimsy court cases can stop this election. Grenades can't cause an earthquake and so they too can't stop this election.
In the next 29 days, let's brace ourselves for some political turbulence, political theatrics, political systematics and even political tomfoolery. The devil has even started throwing some grenades, but fear not dear congregants for in Isaiah 41 vs 10, the Almighty God gives us assurance: "So do not fear, for I am with you; do not be dismayed, for I am your God. I will strengthen you and help you; I will uphold you with my righteous right hand."
I will begin this sermon with a question that has been troubling me for months. What is worse is that as July 30 is fast approaching, this question is ringing much louder in my ears. Some will think Bishop Lazarus is just being mischievous, others will quickly conclude that Bishop Lazarus now has a short circuit between the ears.
Yet, this Bishop will ask the question boldly and sincerely – Is little Chamisa working with or working for Zanu-PF? This reads like the dumbest question ever, but for someone with a critical eye, little Chamisa anoita kunge mutumwa weZANU-PF. Kana ndiho hupwere hwacho?
Like I said, its 29 days to election day and little Chamisa is still twiddling with minor matters. To start with, Bishop Lazarus and I am sure many other sober-thinking Zimbabweans out there are wondering why little Chamisa thinks his one-man show campaigns can win him the elections.
Little Chamisa is the party, the party manifesto, the party structure, the party programme and the party campaign. Everything is centralized around little Chamisa. Bvunzai ZANU-PF kuti zveone centre of power zvakavasvitsa kupi?
The MDC Alliance is where little Chamisa is. The MDC Alliance campaign is where little Chamisa is. Kana Chamisa ari Chiredzi, MDC Alliance inenge yakati tonhoo, kuti ziroo kuHwedza. Kana Chamisa ari kuBulawayo, MDC Alliance inenge yakati tonhoo, kuti ziroo kuHarare. And little Chamisa expects to win this election? Winning the election against President Mnangagwa who has deployed foot soldiers right up to the ward level to campaign for him? Imi vanhu tisa vharwe kumeso mhani. Chamisa uyu anenge weZANU-PF?
Let me explain further. Can someone explain to this Bishop how the MDC Alliance failed to field candidates in three National Assembly seats – Mbare, Insiza North and Hurungwe East? How does a party that claims to have a plethora of lawyers and such a youthful party that claims to be 21st century-oriented make such a political boob? How?
But it gets worse, several ZANU-PF council candidates especially in Matebeleland submitted election papers unopposed while the MDC Alliance has double candidates in 14 other constituencies with the main reason being that little Chamisa imposed his cronies. How does this happen? Kana munhu asiri weZANU-PF uyu, ndewei? It surely can't be the MDC Alliance that Chamisa is destroying from within.
Just some free piece of advice — the July 30 elections will be ward-based elections. How does little Chamisa expect to win when he has no structures that sink right down to ward level? Chamisa won't be able to campaign in the wards and so who will campaign for him? His party's failure to field candidates at ward level in some areas is a clear indication that reaching out to the grassroots remains a very big challenge. But then for the gullible and emotional opposition supporters, Chamisa just like Tsvangirai is some god. He doesn't make mistakes and he shouldn't be criticized. Ugowona kupusa kana vazodyiwa?
So from personalizing the MDC Alliance to destroying it by imposing his cronies, little Chamisa is on a crusade. And July 30 is fast approaching. Still no MDC Alliance visibility. No proper campaign structures. It's only little Chamisa and his crusade. Mumwe achachema.
For President Mnangagwa, the sudden worry is about the percentage of victory? Is it between 58 to 65 percent? Is it 60 percent? Some are even talking about 70 percent victory.
Very few are talking about anything less than 55 percent. Even Western embassies have made their permutations and they are talking of figures that will send poor Chamisa to his political grave. This is how much little Chamisa is scoring goals for ZANU-PF. For some, the coming election is like a delayed match, whose results they already know. Of course, ZANU-PF is experienced enough and has to know what complacency can do. The 2008 elections were a lesson that should always ring in the minds of many.
Despite it all, little Chamisa remains stubborn. He had become so stubborn that he thinks choosing a deputy is no longer necessary. And he has become so stubborn that despite the fact that Tendai Biti and Professor Welshman Ncube are his seniors in the legal fraternity and despite the fact that when the MDC was formed he was way too junior to these two, he still doesn't think they are good enough to be his deputies.
Little Chamisa thinks Biti and Prof Ncube should just be hangers-on who clean his political laundry. While Biti and Prof Ncube are clearly tired and wasted politicians, they are not that daft. July 30 could actually be about the burial of little Chamisa as a politician. Bishop Lazarus knows for sure that Prof Ncube is fed up being used by little Chamisa while Biti is waiting for a good rainy day.
But how can July 30 be about the burial of little Chamisa? Well, picture this – little Chamisa will be trounced by President Mnangagwa in the presidential race. Some opposition MPs will win elections in their constituencies and they will represent their party in parliament. Little Chamisa will be out of parliament and as we all saw with Tsvangirai, controlling those opposition MPs once they get into parliament can be a nightmare.
The opposition MPs will cut deals with anyone willing to give them a slice of the cake and before he knows it, little Chamisa will be forgotten. It all sounds unrealistic for now, but this is politics and panoti ZANU-PF muchapaziva zvenyu. Paya panonzi Zimbabwe is open for business vanorevesa. I repeat July 30 could actually be a burial of little Chamisa.
No wonder why some had suggested that little Chamisa instead of being big-headed and seeking glory should have gone for a National Assembly seat instead of vying for the presidency. Of course, this is now all water under the bridge, but attending the political burial of such a fine young man will be very painful. Chamisa is little but not very bad. Tambo ndidzo dzakawandisa but anotogarika naye pasi moto taura nyaya kwadzo. But then it's just 29 days – no more time for matare.
Those supporting little Chamisa are beginning to run around like headless chickens. A mixture of fear and anxiety has gripped them. Take for example, an opinion piece that Biti wrote in one of the daily newspapers yesterday. Hidden somewhere in that piece, Biti clearly shows they have lost the battle.
"Our upcoming election on July 30 cannot be a whitewash of democracy. The people of Zimbabwe know this, and we are counting on our friends in the international community to stand with us," wrote Biti. Shame! Too bad! This is an appeal from a defeated mind. A mind preparing for defeat.
But it was dread Patrick Zhuwao who left Bishop Lazarus in stitches of laughter. Clearly dread Zhuwao is getting very desperate and he is throwing tantrums in a true dread man style. Last week, he penned what some media houses falsely termed a letter to British PM Theresa May. In that supposed letter, dread Zhuwao wrote:
"The British government, and I dare say various British institutions, are colluding with Mnangagwa in his despicable subterfuge that has the hallmark of the 1980s Gukurahundi massacres that saw the loss of thousands of lives.
"My letter to you places these matters on the record so that history will judge your actions and those of your government in the full knowledge that you were complicit in the blood bath that Mnangagwa is plotting to unleash."
The British PM was supposed to shiver and shudder at the mention of the word Gukurahundi. She was supposed to panic because of the imaginary blood bath playing in dread Zhuwao's intoxicated mind. It's been long since I last saw dread Zhuwao, but vanenge vava kudziwanza too much.
Take it easy dread Zhuwao. July 30 is not very far. Theresa May has no time to waste. She has time for re-engagement. Kwanzi, ED pfeeee! But ZANU-PF sooka!
Bishop is out!