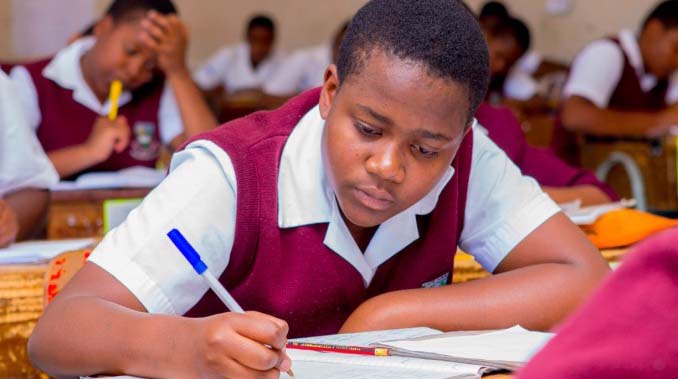 The Sunday Mail
Debra Matabvu
A team of monitors will this week be deployed to public schools countrywide to observe the attendance of teachers, as the Government doubles down to ensure a smooth return to learning.
Last week, the Public Service Commission (PSC) gave the directive to absent teachers to resign or face dismissal, if they fail to report for duty by the deadline day.
Since schools reopened on February 7, some teachers have failed to report for duty, pressing for better wages.
The Government's ultimatum was extended to teachers who had been reporting to their workstations without conducting lessons.
The team of inspectors will comprise staff from the PSC and the Ministry of Primary and Secondary Education, with the Government also roping in the School Development Committees (SDCs) and other teachers.
The Government has already activated the processes of new teacher recruitments to replace those who would have been found absent by Tuesday.
In an interview with The Sunday Mail, PSC secretary, Ambassador Jonathan Wutawunashe said teachers suspended earlier by the Ministry of Primary and Secondary Education will have a separate disciplinary procedure from those given the Tuesday ultimatum.
"We will, on Tuesday, have an inspection from the Public Service Commission (PSC) and Ministry of Primary and Secondary Education and their job will be to check who is at school and who is not," Ambassador Wutawunashe said.
"Parents are upset when teachers do not report for work so they can report to the Government, when they get evidence of teachers that did not report for duty. We are trying to put everything in place to know if teachers would have come to work."
Ambassador Wutawunashe said replacement of absent teachers will be done promptly.
"The recruitment will start immediately, so if a teacher does not report for duty it means there is a gap that needs to be filled. The recruitment will begin soon after February 22.
"Those who received suspension letters, were suspended procedurally, so the suspension will follow its own logic, they do not fall under those who have been given the ultimatum to report by Tuesday," he explained.
The PSC boss said the measures are being taken uphold the rights of school children.
"The idea is not to fire people, but to say if you sign a contract to do a job especially that of educating children who have a constitutional right to education, then those who are not serious can then fire themselves."
Primary and Secondary Education deputy minister Edgar Moyo implored all teachers to report for duty.
"Teachers' unions should encourage their members to report for duty on Tuesday especially given that Government has started to implement part of the salary package.
Zimbabwe Confederation of Public Sector Trade Unions (ZCPSTU) president, Mrs Cecilia Alexander, said it was important for teachers to report for duty for the next round of negotiations to resume.
"The six education sector unions which are affiliated to ZCPSTU are calling for their members to report for duty once they receive their salaries," she said.
"These affiliates are involved in the negotiation process, therefore, that is the position the confederation arrived at collectively. We are under pressure from members to sign the agreement so that the Government can fully implement what has been negotiated so far, so that we begin the next round of negotiations.
"ZCPSTU has made a plea to President Mnangagwa with regards to suspended teachers. The plea was made on Monday last week and we hope it will be considered."
Public Service, Labour and Social Welfare deputy minister Lovemore Matuke told Parliament on Wednesday that Government has started implementing a variety of measures to improve teachers' welfare.