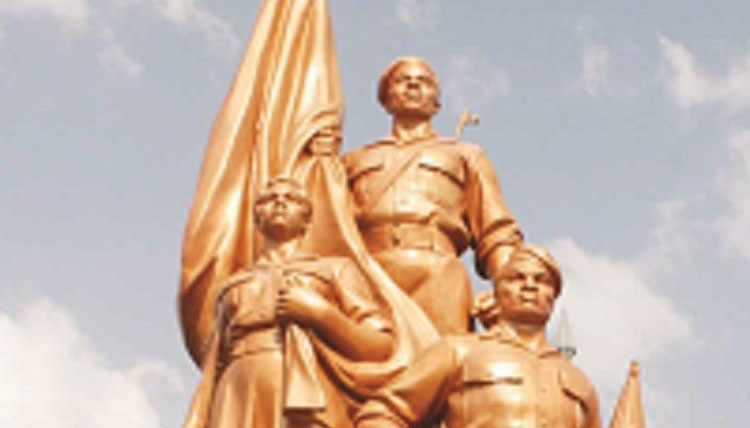 The Sunday Mail
Huckson Conoria Kanyera
COMRADE Tinzwei Goronga, born Bobby Muzurugwi and Cde Jani Musungwa, born Cde Concert Conoria Kanyera are two members of the ZANLA High Command who died in 1979 after joining the war in 1972 and 1974 respectively. The two are still buried in a shallow grave at a known place in Mozambique. We are calling on the Government to assist us to bring their remains back home.
Cde Tinzwei Goronga was the Zanla chief of operations commander in Tete province. He was killed in an ambush in a Land Cruiser vehicle in August 1979 in Tete Province Mozambique. He is still in a shallow grave at the site of the ambush.He left a six month daughter Chandiwa Muzarugwi.
Cde Jani Musungwa was the director for security, an instructor at Tembwe 1 in 1976 and a base commander at Maroro ZANLA Base also died in the ambush that claimed Cde Goronga. His remains are still in a shallow grave at the site of the ambush. Cde Musungwa left a three month son Jefrey Conoria Kanyera.
The two perished in Tete Province together with their driver and two body guards namely Cdes Ndebvu Six, Osiman and Gogoni.
Three petitions were written to the former President Cde Mugabe without any reprieve. We pray that this time, the current listening President Cde ED Mnangagwa will hear our prayers to have the remains of these comrades brought home. All efforts and avenues have been exhausted by the two families. We want closure to this issue without delay as it is haunting our families.
We have known no peace due to the fighting spirits of the dead and we have tried everything at family level to appease their spirits, but this has not worked. We have been affected in every activity of our daily lives and our extended families. We are aware that many people died during the war but those whose whereabouts are known,  should be accorded decent burial.
Between 1981 to 1984, the late VP Simon Muzenda, Cde Mayor Urimbo and Cde Vemba Ndoda Hondo re-united the two families and initiated the process of bringing the remains of the two comrades, their assistants and driver home to Zimbabwe. They assisted the families with all paper work and logistics with the help of the Zimbabwe National Army.
The mission was put temporally on hold citing the Renamo problems in Mozambique at the time. In 2004 Cde Cathrine Mutandadzi a captain in ZNA and ZANLA member of general staff and wife to Cde Goronga passed away and the family lost contact with the Conoria/Kanyera family. This again affected the efforts to have the remains brought back home.
In 2009 the two families re-grouped after some disturbances in their families by the spirits of the deceased. They worked with Cdes Takawira, Dhliwayo from ZANU PF HQ and the Fallen Heroes Trust. They all confirmed the late comrades were still in shallow graves after confirmation by people possessed by their spirits.
We later contacted Cde Solomon Mujuru in 2010 who confirmed these comrades were still in shallow graves and identified people who witnessed the ambush and those who buried them. Several meetings were held by families with Cde Perence Shiri and Cde Paradzai Zimondi and a meeting with the President's Office was held.  Affidavits, profiles and circumstances that led to their deaths were written by the President's Office with the help of Cde Shungu who confirmed that indeed these comrades were still in shallow graves at the site. The President's Office facilitated the processing of death certificates in 2010 with the aim of going to identify and bring the remains home for burial.
The Heroes Day holiday conjures a bad feeling and memories to their children. There is a sense of betrayal as the two families have done everything they can without breaching protocol to bring the comrades home.
As we celebrate the Heroes Holiday, their families are not happy because their children, parents, brothers and sisters feel theirs is a forgotten cause. These families do not have much to celebrate as long as their relatives are not buried properly in Zimbabwe.
To the surprise and disappointment of the two families, there are reports now that the remains of these comrades were exhumed and buried in nearby mass graves. We want this clarified so that we understand the correct position.
Some of the comrades who have indicated to us that they know where these comrades were buried include Cdes Peter Chiweshe, Major Gurupira, Chiutsi and Cde Mazhawiza.
It is with a heavy heart that we celebrate Heroes Day with our relatives still buried in a shallow grave. These comrades had children, families and fellow comrades they fought together with. We know that we are not the only family in this predicament, but we have been troubled enough. All we are asking for is closure of this issue.
We pray that our families' pain and plight will be given due consideration. All the paper work and witnesses are available to go to the site as planned by the Ministry of War Veterans.
We request to be told which office is really responsible to help us carry out this exercise. Many family members are dying before resolving this issue which continue to haunt us. Just last year, we lost Tete Marian Muzarugwi, who was spearheading the efforts from the Mazarugwi family. Tatambura as families. Please hear our pleas! (Huckson Conoria Kanyera is the young brother to Cde Jani Musungwa and can be contacted on 0772372516)