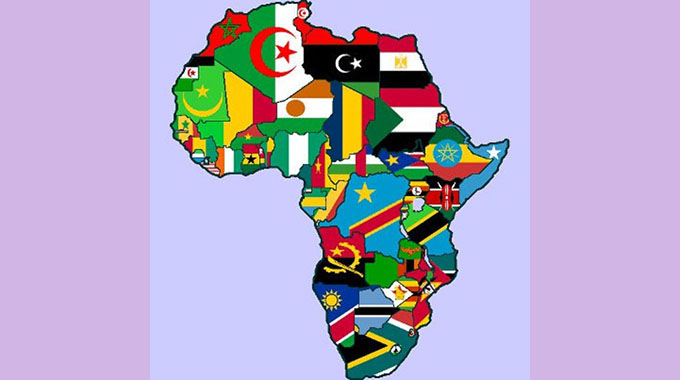 The Sunday Mail
Mtandazo Dube
In 2018 alone, some of the leaders of the world's most powerful nations have visited Africa in a clear indication that global economic and political focus is now fully on the African continent.
These include German Chancellor Angela Merkel, French President Emmanuel Macron, British Prime Minister Theresa May and Chinese President Xi Jinping, while other countries like Russia, India, USA and the European Union bloc have sent high-level representatives.
African leaders have also been "summoned" to the world's capitals like Washington DC, London, Brussels, Paris and Beijing, where the red carpet has been rolled out, champagne popped and purse strings loosened.
In August, Germany dispatched Merkel to Senegal, Ghana and Nigeria, while its Development Minister Gerd Müller went to Eritrea, Ethiopia, Mozambique, Botswana, Zimbabwe and Chad, and the Minister of State, Michelle Müntefering, revisited Germany's dark and unwanted legacy of atrocities in Namibia.
Billions of dollars were waved around as Germany steps up its presence in Africa, buoyed by Merkel's popularity because of her policy on migrants.
Even Donald Trump, the American President, who sensationally referred to African nations as "sh*thole countries", recently hosted Kenyan President Uhuru Kenyatta, whom America believes to be a great ally in their "fight against extremism in Africa".
American expert on Africa, Jennifer Cooke of the Centre for Strategic and International Studies, and a Senior Associate in the Office of the President of the USA, did not mince her words about America's interests in Africa in an interview with Aljazeera.
"Obviously there is the security agenda and a growing economic agenda as well. There is also competition for political ideas and ideology. We want to remain relevant and influential in Africa. I think that is where the game is going to be played," she said bluntly.
The US Africa Command (AFRICOM), which has increased its activities in Africa, is not in some charity mood, it is securing the future of the USA through the steady flow of Africa's natural resources and having greater influence on the continent by claiming to be fighting extremists – a problem that the USA and its Western allies helped create in the first place.
A 2014 documentary by Aljazeera's Empire titled "The New Scramble for Africa" sheds more light on the USA's activities in Africa.
"With the draw-downs in Afghanistan and Iraq, the US war on terror has pivoted to Africa. Last year (2013), the US Africa Command ran over 400 missions in more than 35 African nations. The US is training or running joint exercises with most of the militaries on the continent," the documentary reveals.
Africa's biggest trading partner, China, is busy as well.
Early this month, China held the third Forum on Africa-China Cooperation (FOCAC), where China pledged grants, interest-free loans, and concessional loans amounting to $60 billion, with $10 billion coming from private investors.
In December 2015 in Johannesburg, South Africa, Beijing also pledged $60 billion to go into Africa's infrastructure.
China's trade with Africa is now worth over $220 billion.
China has also put military boots in Africa.
In South Sudan, where China has significant oil interests, the country has contributed a 700-troop infantry battalion to the UN mission, UNMISS.
In the Democratic Republic of Congo, a major supplier of copper and cobalt to the Chinese economy, China has contributed 220 troops to the UN mission, MONUSCO. In 2017, China opened its first overseas logistics and military base, a naval re-supply facility in Djibouti.
France's Macron has also reasserted France's influence in Africa, stating in his inaugural address to that country's ambassadors that "the future of the world will largely be played out in Africa".
France knows this all too well because it has more military bases in Africa than any other world power.
Meaning it has probably the strongest intelligence gathering machine in Africa.
France's influence is so vast that it holds the national reserves for 14 African countries in its central bank.
As for Japan, which has found a lucrative dumping ground for its old, environmentally hazardous vehicles, it has sent a dispatch from the Prime Minister's office announcing the next Tokyo International Conference on African Development (TICAD) to be held in Yokohama, Japan, in 2019.
The last one, TICAD VI, was held in Nairobi, Kenya, in 2016, a first for the conference which was started in 1993.
With a revised cycle of just three years from a previous five years, TICAD claims to mobilise support for Africa's socio-economic development, peace and security, governance, and human rights agendas.
But the truth is that Japan simply seeks to grow its trade with Africa and increase its influence on the continent, which has whet the appetites of the world's biggest economic and military powers.
But this is not some new found romance — it is about the economy!
It is about what Africa has to offer in terms of raw materials and being a viable market for developed countries' technology and other finished products.
It is also about cheap labour.
The context provided above is no way meant to blame foreign powers or continental blocs for the problems bedevilling Africa. Far from it, it is about trying to map out Africa's own game.
Whose game is Africa playing? Do African leaders have their own game plan? Is it not clear that Africa is only as important as an opportunity for world powers?
Right now, Africa is at the centre of the whole world, but how can it emerge from this "new scramble" stronger?
World leaders are agreed on that Africa is the new frontier; so what are Africans themselves doing about it?
Africa is the second-largest continent in the world, both by land area and population. It has the largest forests, regarded as the "lungs of the world".
Africa has abundant and the most diverse underground mineral resources and boasts an array of wild life, which are some of the most sought-after by tourists from all over the world.
What boggles the mind, for instance, is why African countries export wild animals, which they know very well attract millions of visitors yearly to the continent.
Unlike previously when Africa had no alternatives, this time the whole world is coming to Africa.
But are Africans benefiting from the competition of the foreign powers for a piece of the pie?
For decades, Africa lived the Western dream, now it is trying to live the Chinese dream; when will Africans decide to chase their own dream?
There is no doubt that China has freed Africa from the era of asphyxiating conditionalities by the West in order to do business or get aid.
Business with China is definitely a step forward, but it is hardly sufficient for an actual African dream.
Africa has a game, Agenda 2063, whose flagship is the African Continental Free Trade Area, but right now it is playing someone else's game.
Agenda 2063 is a continental strategy adopted by the AU in 2013 and aims to optimise the use of Africa's resources for African development to enable the continent to take its place in the world economy. The Agenda seeks to have a highly developed and interconnected continent by 2063.
To fulfil, even ahead of time, the goals set in Agenda 2063, Africa needs to assess who among the competing world powers has a better deal. Not deals that create oligarchs and fill politicians' pockets, but agreements that build a robust foundation for a stronger Africa.
The problem, however, seems to be the absence of that purpose which drove the leaders of newly independent African countries, whose energy and zeal led to the creation of the Organisation of African Unity (OAU) in 1963. Where is the spirit that drove those leaders, who, through the Frontline States, provided material and logistical support to various liberation movements and oppressed Africans to force colonisers to accept principles of majority rule and self-governance? Perhaps debates at the ongoing UN General Assembly will provide some answers and show a clear path on Africa's intentions about its being, its future. It is refreshing to have leaders like the Kenyan Cabinet Minister and former managing director of Barclays Bank East and West Africa, Adan Mohamed, expressing optimism about Africa's path.
"This is a chance for Africa to become what China was many years ago," said Mr Mohamed.
Indeed, six of the 10 fastest growing economies in the world are in Africa. But this growth is mostly led by the extractive industry and huge debts. Africa should move to beneficiation and value addition in order to be, in Mr Mohamed's words, what China was a few years ago.
In addition, Africa must shun corruption, dependency and greed to avert recolonisation through neo-colonialism, which has come about because of the new scramble for the continent's markets, cheap labour and natural resources.
According to Howard W. French, author of the book 'China's second continent', "Imperialism evolves from generation to generation — what remains is the balance of power between the two trading partners."
So, despite the assurances by foreign powers that their interests in Africa are in no way colonialist in nature, Africa and its leaders must be awake to that real threat.
That what is happening in Africa right now is a "new scramble for Africa" is not in doubt, what is in doubt is the capacity by Africans to avert a scramble similar to that of Berlin in 1884-5. What is in doubt is the will and focus by African leaders to negotiate better deals that truly make them an autonomous people capable of shaping own future.