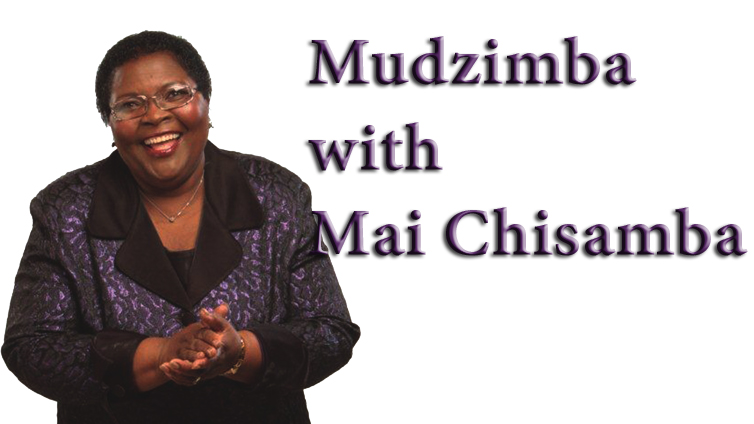 The Sunday Mail
HELLO Mai Chisamba I hope my letter finds you well. I am writing to you as a last resort. I'm a 24 year old boy in my final year of electrical engineering studies at a local university. I promised myself that I am not going to sleep with a woman before marriage.
This has now become a major problem. I have since broken up with two girls because both of them requested to be intimate with me but I turned them down. They ended up cheating on me in a bid to quench their lustful needs. Nowadays bedding each other is no longer considered sacred among us youngsters and I appear to be one of the very few old fashioned ones left. I have suffered enough humiliation from my peers and even my young brothers who all practise pre-marital sex. This is disturbing me a lot to say the least Mai Chisamba. It's not practical to date a girl for just a fortnight and marry her straight away. It seems now this is my only option. Every girl I date, some even as young as 19 or 20, will request to be intimate with me and I have to turn them down. Must I continue to question my morals or just conform?
Response
Thank you so much for your letter. It's very refreshing to know that we still have principled people like you out there. You are unique and a very rare breed. Stick to the fight until you get married. Don't worry about these ladies of loose morals let them go and never regret it. You are fortunate because they are showing you where their priorities lie. The truth is there is nothing wrong with you. You are just different. You are saving yourself from contracting STIs. You just need to remain focused and finish your school programme. You are only 24 so do not be put under pressure by anyone or be needlessly humiliated. Remember the main ingredient of each relationship is love and nothing else. Find someone who is willing to commit to you just the way you are and does not see the need to change you. You can live without certain things and this is one of them. We have an adage which says "zano unopangwa uine rako". This is your life and this is what you know works for you so don't let outsiders have their say on it. All they can do is to laugh at you and confuse you. Yes, some may say go with the times but keeping your morals intact is a very noble thing to do. Stick to the fight when you are hardest hit. I wish you all the best.
Boyfriend pressurising me into marriage
Dear Mai Chisamba, I am a young lady aged 22 and have been in a relationship with my boyfriend for four years now and I love him so much. A year ago he proposed marriage to me and to be honest in as much as I love him I couldn't see myself getting married before finishing my degree. The problem now is that he keeps on telling me that he needs a wife but previously we agreed that I would finish school first. I told my relatives about it and everyone is telling me to get married vachiti ndinozochemberera pachikoro ndikazoshaya murume. It's every girl's dream to get married to someone waunoda but I am scared that I will lose everything if I chose to get into marriage especially now. I am studying under a bursary that doesn't allow us to get married until graduation. How do I tell my boyfriend to be a little patient? I'm only left with three years. I love him so much and I don't want to lose him.
Response
Thanks for writing in. Please allow me to ask if your boyfriend cherishes your education. Is he himself a learned person? You are on a bursary and you stand to lose everything if you get married before graduation, he must try and honour that. Three years is a very short space of time hang in there. You are only 22 years old so how do you get old within such a short space of time? You were actually blessed to get a bursary. So many students long for this but it's above their reach. Please get your priorities right. In my view your boyfriend is a very mean guy who does not acknowledge your ambitions. If he loves you, he will wait for you. What is he running away from? Education is life and this will be an added advantage for you and your families. Please wake up and smell the coffee. If he can't wait let him go. He is not consistent, you agreed to marry him after you finish school so there is no need to shift goal posts. You should pay attention, his true character is emerging. You must not be scared of your boyfriend. No-one should be scared of their partner. Feel free to tell him as it is. If he truly cares he will wait for you. The choice here is between him and a brilliant future. Education should stand out as a clear winner. Do not be intimidated over nothing, hapana kana kuwacha apa. There are so many other young men out there who will value the importance of school. It's not rocket science, relax and take it easy. I wish you all the best.
Married man won't leave me alone
How are you amai? kutanga ndinoda kukutendai nerubatsiro rwamunotipa kubudikidza neSunday Mail. Your column is one of the reasons why I buy this newspaper and every time I read the stories I am uplifted and enlightened. I am writing this letter with a heavy heart, I am a girl aged 21 doing my second year of my degree programme at a local university. I met this guy in town and it was love at first sight. Things were going pretty well until I realised that whenever I tried calling him during certain times he would not pick up. The guy is 29 and I smelt a rat resulting in me asking him if he was married. He denied this allegation.  However, he told me when we started dating that he had a son out of wedlock and that he did not know where the baby and the mother of the child reside. Two weeks down the line a certain lady texted and started sending pictures of her and my guy. Among these images were their wedding pictures, it was clear that he is married. My heart was broken, I confronted him yet again he denied all this and said he was sorry for not opening up about how he was divorced. My sixth sense is telling me this guy is lying because these people wedded three years ago vainge varambana zvenguvai? The lady keeps on changing profile pictures and it really makes me feel heartbroken but there is nothing I can do since this man is hers officially. This guy is now talking of taking me to meet his family to prove that he is divorced and I don't know whether to go or not. His parents stay in Zvishavane and I stay in Marondera, I am confused and heartbroken please help.
Response
Thank you so much for your letter but forgive me for doubting the fact that you are enrolled at a higher and tertiary institution. Naturally when someone gets to that level they have improved reasoning capacities. It's clear as day that there is a woman in this man's life. The writing is on the wall. You have seen the wedding pictures and you have seen this woman in the photos with this man. The list goes on and on. Pay attention to detail, you are being taken advantage of. This guy sounds very irresponsible if he does not know where his ex wife stays with his son then that is a cause for concern. It means he is not even in his son's life, what a bad father. The reason why he does not pick his phone during family hours is because he will not be alone. A child is a child whether he was born out of wedlock or within a marriage his rights should be respected. You don't need to see anyone or go anywhere to prove that he is divorced. All you need is an official divorce letter. If he is telling the truth he can simply provide all the necessary proof. From your letter it seems you love this guy more than he loves you and you have over committed yourself. Inonzi love iyoyo ine malevels, for interests sake do you even know where this guy works or stays? You don't need to probe him to get the information you need. He should just provide the proof willingly. He may actually stage taking you to his real relatives. For all you know maybe he will just present you to his friends masquerading as his people. You seem very desperate and yet you are only 21, you have better things to focus your energy on. You are at college work hard you can do better you have what it takes, instead of fighting for a man. I would be happy to hear from you again. Don't allow yourself to be someone's side kick or small house. Please keep your pride.