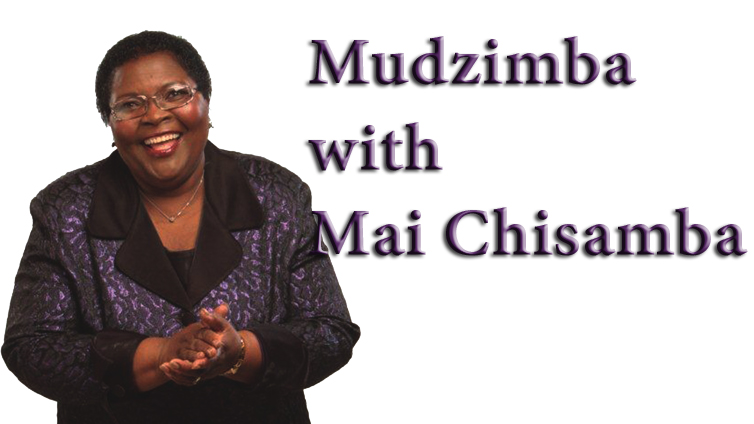 The Sunday Mail
I have a secret daughter
I am a 23-year-old woman married to a 31-year-old guy for the past four years. We have a three-month-old baby boy and are very happy.
I get along so well with my mother in-law to the extent of swapping clothes or sharing girly stuff.
My problem is when I was still dating my husband I told him that I had a daughter from a previous failed relationship. He said it was OK and he would let his people know. Up to now he hasn't told anyone kuti ndine mwana and I feel so uncomfortable about the whole thing.
My daughter stays with my parents in Gweru and she has become a huge secret. At times I miss my daughter much and I visit my parents so that I can see her.
My problem is I don't know when my husband will consider the time ripe to tell his people. I'm dreading the day because I don't know what their reaction will be. Why is my husband finding it difficult to break the news? Ndashaya zororo please ndibatsireiwo.
Response
The first few lines of your letter are very impressive, you're happily married and get on so well with your mother in-law. That's a very rare double so don't soil this.
The fact that you have a daughter can never be kept a secret. How do you do that?
What you describe as a failed relationship is water under the bridge. What we should talk about is the innocent child.
This is a precious gift from God; kune vamwe vasina chipo chakadaro. You came out in the open and told him about this before he even proposed to marry you. I conclude that he had time to think about this.
He is a mature man, how on Earth do you hide this?
Remember there will be fortunate and unfortunate times in this child's life and how do you handle that if you only play mom behind the scenes?
It's a very small world I wouldn't be surprised if there are some people in your hubby's family or even in the community who know what you think is a secret.
Your hubby should not behave as if he was held at gunpoint to marry a mother.
It's a child's right to be looked after by both parents if they are alive. It's unfortunate that in most cases vana mbuya end up taking the mother's role. Ambuya namai vemunhu vakatosiyana.
Children grow up so fast and it is the joy of each and every caring parent to witness each stage. You should have a special bond with your child unfortunately this can't be done through remote control or WhatsApp. It has to be hands-on.
Your daughter now has a sibling, when are they going to bond?
As a parent, what is your conscience telling you? You can't be hundred percent committed to this marriage because at times you are absent-minded uchifunga mwana.
Tell your husband to talk to his people about this child. His people will have to accept it because ndozvaakada. Pamwe murume wako ndiye ari kutya responsibility yekuchengeta mwana wako; he should stop hiding behind his finger.
Can you imagine what goes on in your daughter's mind? Please don't punish this child. You can claim child support from her father. If you have children be responsible and look after them.
I now hate men
I am a 21-year-old lady leading a very miserable life.
I grew up with an uncle who started sexually abusing me at the age of eight when I was in Grade 2. I had no one to tell except my teacher. She did not believe my story and did nothing about it.
I was upset when I lost my virginity to my uncle. I cried my eyes out every day but could not open up to anyone since my teacher let me down.
He abused me until he died; I can't even count how many times he abused me.
I have never loved or dated anyone. I am scared of men and I hate each and every one of them. I feel they are useless and animal-like.
Each time I think about what happened I get so affected as if it happened yesterday. Please help, I just want to forget this ordeal and move on. Vanhu vanonditi ndine problem but I suspect it comes from this.
How can I do away with these bad memories Mai Chisamba and begin to live a normal life?
Response
Your letter saddens me. I hear you and I feel for you.
I would have wanted you to shed more light on your background. You did not tell me why you ended up living with your cruel uncle. What happened to your parents? Do you have any siblings? Was this uncle from your mother's or father's side?
I will use the information you have provided, but please furnish me with answers in your next communication – zvinobatsira pakupa mhinduro yakakwana.
I am sorry about the torture you went through. You did your best but you were let down by an irresponsible teacher, a fellow woman for that matter.
To others who are in the same predicament, if you tell someone and they do not take any action, I urge you to tell another person until you are heard.
You spoke out, a thing that some fail to do.
I want you to know that men may have a lot in common but individually they are different and not all are like your uncle. Some are very loving and responsible people.
You should not be at a standstill; now is the time to move on and start on a clean slate. You need professional counselling. I will refer you to organisations that work with women.
You need to let go of the past.
Yes, the problem and confusion you talk about may be emanating from this abuse. After some counselling sessions you will definitely live a normal life. At the moment you may be feeling different and sad because someone imposed himself on you.
I urge you to really pour your heart out to a counsellor, if he infected you with some STI's or so speak about it and be assisted medically.
Be positive, look at the bright side of life as you go through this. At 21 you are young and full of potential, you can pick up the pieces and improve yourself academically too. To the readers of my column my plea is if anyone opens up to you be it a minor or major issue don't sit on that information pass it on to the relevant authorities. Let's keep in touch it is my hope that you will be able to forget and live a normal and very fruitful life.
I wish you all the best.
***
Mum and mum-in-law are enemies
I am a 26-year-old woman married to a 29-year-old man. We are happy and blessed with a son and twin daughters.
Our parents from both sides are still alive and we thank God for that. Coincidentally our mothers grew up in the same community. When we got married we thought this was going to be a unifying factor since they had a lot in common.
But these two mums hate each other with a passion; at times it's so obvious zvekuti tinonyara nazvo but my mother in-law is worse.
When our families are together they can't even sit in the same place for long. We used to call them for our children's birthdays but we have since stopped because of their behaviour; takuenda nevana kudzimba dzavo separately.
We have no problem with vana baba at all.
My husband spoke to his mother's sister about this issue. Maiguru spoke to him in confidence and divulged that they once fought over a boyfriend so many years ago but the man married some other girl atozvichembererawo kwaari ikoko.
Mai Chisamba, can normal people keep such a silly grudge for decades? Are they not happy with the spouses they married?
Even when maiguru spoke to my hubby she said she does not remember anything else besides this. How do we break the ice Mai Chisamba? We desperately need help.
Response
It's very sad when mothers sink so low and reduce themselves to such a level. Vana mai are the backbones of our families but when they get carried away like this then it defeats all logic.
If they have their issues its wrong for them to come and display this in your happy home. Instead of enjoying their children's success, and grandchildren, they choose otherwise.
If it's true that the grudge between them is about a long lost boyfriend, then no wonder why this guy married someone else.
It's unbelievable that after so many years, way back before you were even born, vachiri kungofunga chikomba ichocho. Mukati zviri zvega here?
They need to move on and face reality. The past is dead and buried. I don't think their husbands would be happy if they get wind of this.
Please, don't talk to them about this issue – it's not your jurisdiction.
In my view you need to have a meeting with your parents, and vanamai should bring one sibling each. Tell them how this is affecting you guys.
Let them speak their minds and say what the problem is. If they are not reconciled after the family indaba then I recommend professional counselling for both.
Pray sincerely for your families. Keep together, rambai muchidanana nemurume wako, don't be dragged into this nonsense.
If you invite them for whatever and they don't come please don't make special provisions for them because they will continue being divisive.
Vana baba should not join in this feud because they don't know how this came about; they should be more involved in trying to put out this raging fire.
Sando dzenyu because in this whole scenario you sound like the bigger people. Be of good cheer and keep well.
Write to [email protected] or Whatsapp 0771415747.