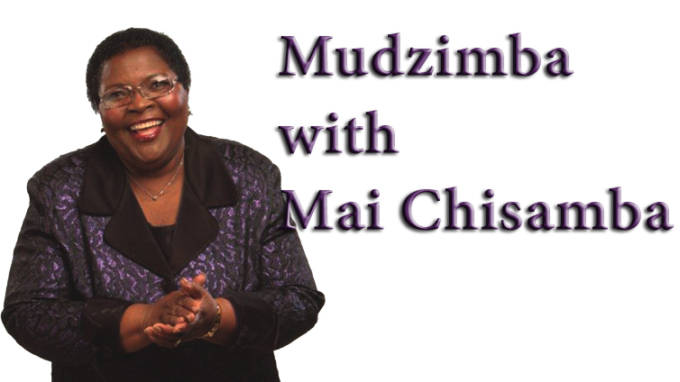 The Sunday Mail
Mudzimba
Dr Chisamba
DEAR Amai, I hope I find you well. I am a 50-year-old woman and a mother of four. As for my marriage, so far so good.
I was a secretary at our local church for the mothers' union guild for the past three years. It is the longest duration one can hold office before standing down.
At the beginning of this year, a new secretary was voted into office. The reverend encouraged the outgoing committee to hand over responsibility to the new team using a phased approach.
However, this new secretary is not making any effort at all to learn or be independent. I am still doing almost everything on her behalf. I need to take a well-deserved break from all this.
What makes me even more upset is that I heard from the grapevine that some members are saying I am still hanging on to my former post. They claim I impose myself, instead of taking a back seat. Amai, please advise. Should I tell the reverend or ignore when this lady calls for help? I no longer feel comfortable with what is going on in church.
Response
Dear writer, thank you for reaching out to me. I am very well, thanks. As I always say, it is refreshing to hear about happy marriages; keep it up.
Let me say well done for taking part in nurturing God's vineyard and for doing it diligently.
I think the new secretary is either lazy or just taking advantage of you. You were asked to assist the incoming staff for a short period and not for their entire tenure. There is no need for people to gossip about this. Come clean and tell her that enough is enough. She has to remove the tricycle wheels and ride the bicycle.
You are actually spoiling her. It is no longer a favour. We are five months into the year. When is she going to start doing her job? I see no reason this should be taken up to the priest.
Do not build storms in teacups. In my view, you are to blame. You are actively creating discomfort for yourself. Stand your ground, talk to her and give her all the necessary material and advice.
She will definitely cope with the work. Continue to do good in the church and ignore the cheap gossip; it will surely die down. When she calls upon you here and there, then you can help but from a comfortable distance. I would be happy to hear from you again.
*******************
Landlady is a bully
I am a 36-year-old man married to a woman of the same age. We are blessed with two sons aged five and seven. We are tenants and live in a four-room cottage. We reserved one room as a guest bedroom and asked our sons to share a room since they sleep on separate beds.
My wife can never say no to the landlady, even if it inconveniences us as a family. We are having a lot of verbal fights because of her weakness. The landlady is a hoarder. The yard is full of broken gadgets, and so is her house.
Most of these things cannot even be repaired. Every now and then, she asks my wife if she can put a few things in our guest bedroom, and she gives her access. Amai, it is heartbreaking. This room resembles a junkyard that is filled with broken furniture, torn mattresses and so on. We pay our rent and bills religiously. We do not deserve this. I told my wife that if this is not cleared within a week, then I am moving out with my kids. Amai, please help. How best can we handle this?
Response
I understand your frustration. I would feel the same way but probably act differently. I blame your wife for exposing your setup; it has nothing to do with the landlady.
The landlady is using arm-twisting tactics to get her way.
What she is doing is actually against the law.
Once you rent out premises, you have no right over that space anymore. Your wife should have consulted her family because this affects you, too. There is no need for all these fights; all you have to do is ask for a meeting and tell the landlady the truth, respectfully.
I do not understand why the boys share a room when there is a spare one that is vacant most of the time, but again, it is up to you. Families are precious and God-given.
Do not get worked up by things you can simply put right. Sit down as a couple and have a candid talk. The moving out threats are toxic to any stable marriage. It is a terrible weakness and may be very divisive in the long run. Please, remain calm. I would be happy to hear from you again.
*******************
Stigma has a hold on me
Dear Amai, I am a single guy aged 25, degreed, sober and gainfully employed. I lost my brother and sister-in-law years back and they left a daughter who is now part of our family. I was still young but the story we heard is that my brother had married a woman who was HIV positive and they succumbed to the virus.
I got interested in reading and learning more about HIV/AIDS. However, I think I am still scared. I did not take their deaths lightly. At my age, I have never taken dating seriously. Now, I am beginning to think that it would be good if I start looking around for a woman to start a serious relationship with. How do I break out of my cocoon?
Response
Dear writer, thank you so much for reaching out to me. I am very sorry about your loss. I am glad that even if you have not fully recovered, you took it upon yourself to research more about the disease.
 At present, many things have changed. It has become a more manageable condition. It is a good thing to come out of your self-imposed cocoon and start moving with the times.
I advise you to go for professional counselling before you start dating. You desperately need it. Take it one step at a time.
When you are ready, you can then go with your would-be partner for pre-marital counselling and subsequently get tested. It sounds like a long winding road but you will be fine. Please, do not continue to be controlled by stigma. There is no place for it in our society.
*******************
 Feedback: [email protected]; 0771415474