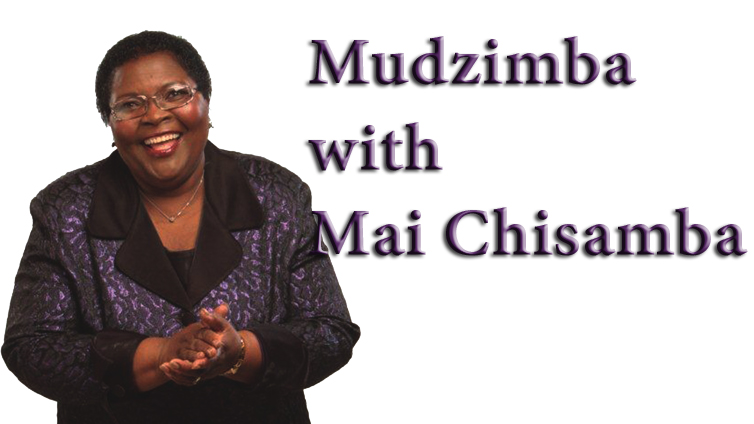 The Sunday Mail
I am a lady aged 35 and I am a teacher by profession. My husband is 37 and he is also a teacher. When we got married we were both coming from failed marriages. We tied the knot in 2014 (Chapter 5.11). Mai Chisamba, the reason I am writing to you is that we usedto understand each other so well and we would discuss family issues together.
We do not teach at the same school so we visit each other during the weekends. Last year hubby started spending time with a friend who joined his school two years ago. From the time they started hanging out, he has changed. This man is a womaniser. He stays with his wife and three kids. The wife says akatojaira hunhu hwake. I started having problems with my husband when a girlfriend of his friend kept calling my husband during weekends.
Hubby did not like me asking why she was calling him and not her boyfriend. He became furious to the extent of hitting me. He was so defensive of her ndakazomutuka mukadzi uyu akati ko hubby wake akaziva kuti unomutuka and akabva kutoita miscarriage anotozofunga kuti ndiwe.
I was so angry because this friend started coming and taking my husband out for beer. He did not drink before and now he drinks a lot; he comes home late; even on weekends yandinenge ndashanyawo anotobuda oenda and when he comes back kungosvikorara ototanga kuridza ngonono.
I looked through his phone and I noticed some numbers saved under false names. Some of these female contacts were saved as male names. I also found out that he had proposed love to many women at his school, especially those who were single, and two of them agreed despite the fact that they knew me and that he was married.
In February this year I saw texts in which he proposed love to another female teacher at his school. This lady knows me pretty well and aitondimhoresa every time she saw me. To my surprise she agreed to this proposal. This woman akatouya Mai Chisamba akarara mubedroom mangu according to the messages andakaona.
When I confronted him he told me I am the cause for his behaviour and this was the way he had chosen to live. He told me to live the way I want so that we can both do as we please. He blames me for causing the fights in our marriage and this is the reason why I also had a miscarriage. He says he does not see a wife when he looks at me: he sees a stranger. He calls me all sorts of names when he is drunk. Hanzi I only love money. If I ask kuti komari makadiinayo, he says it is his money.
He does not allow me to touch his phone akatoisa ma passwords. We have two kids together. I also have my weaknesses.
Mai Chisamba, I get so livid and he says I should calm down but l have tried it and yet he is so abusive anorova and anotuka zvinobaya moyo, including my family in those insults. To cut the long story short, hubby no longer wants me at his work place because l threatened to visit these women and tell his bosses what was going on.
I am torn apart because iye akati haachadi nezvangu chero ndikagara kungogarawo but pasina rudo. He will not divorce me. I have told him I will stay no matter what but it is difficult. It has been a month with no communication and if I send him messages he does not respond, he does not pick my calls. I am thinking of just staying at my work place to avoid the pain I feel when I visit him. He seems to be okay with my absence.
What can I do Mai Chisamba? l have lost all happiness because of this and l do not know if I am really the cause for his behaviour. I hate his friend to the extent of not greeting him when I see him because I feel he contributed and is still contributing to the breakdown of my marriage.
Response
Your letter made me very sad and the worst part is you are both teachers who are supposed to be role models to young, innocent pupils. Teaching is a noble profession – please do not drag it into the mud. What has gotten into this generation? Patakuonawo vadzidzisi vachitamba chikudo.
You say you are both from failed marriages. Did you give each other time to heal? Did you go for premarital counselling before you tied the knot? Many people fall into the same pitfalls because instead of making meaningful corrections they rush to prove to their ex that they are still "marketable". Such marriages are not for themselves but to send a message yekuti wanyara.
The saddest part is you rush to have kids. The type of life you are living destroys children from a very tender age. Teachers hopping from one bed to another? What a waste! Your marriage has lost trust that is why you are always going through each other's phones.
You should keep your pride. Fighting with your husband's friend will worsen the situation. He is not part of the marriage. You can sue the girlfriend for adultery but you have to have proof? I will repeat over and over again that in the wake of HIV and Aids, love triangles are both dirty and risky.
There are a lot of issues in your letter but my advice is for you to rope in a professional counsellor who will help you manage your anger and work on your marriage. It's a combined effort. You both need to put your all into it. The language that you use when addressing each other is disgraceful and very untoward. Physical and verbal fights can cause a lot of problems.
You can maim and kill each other. How can he ban his lawfully wedded wife from coming to where he teaches? That is unheard of.
The sooner you see a counsellor the better because you are heading towards a cliff. Marriage is not a blame game it is about love and not war. Your hubby should be his own man kwete kungondenderedzwa. Always pray for yourself and for your marriage. There is immense power.

Write to: [email protected] or WhatsApp +263771415747