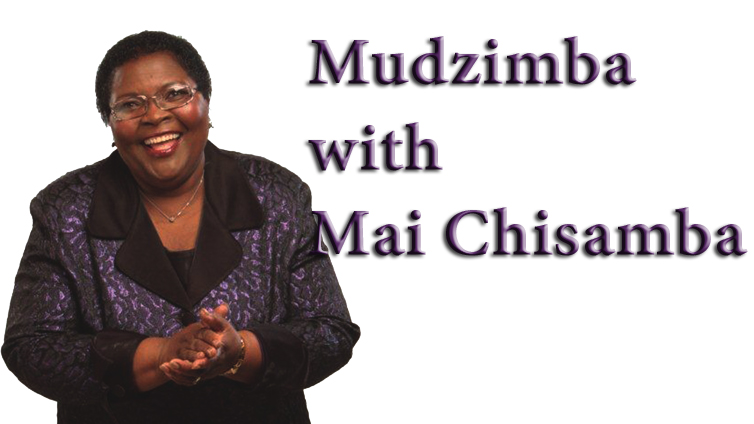 The Sunday Mail
Mai Chisamba —
I hope my letter finds you well. I am a teacher and I am married to a guy of the same profession. We teach at different schools, before we tied the knot my husband had two very close friends; a single male teacher and the other a single mother.
To begin with I thought he was going out with this lady because if one sees their WhatsApp chats and the way they behave one would be forced to make the same conclusion. Vanopindirana even muma bedrooms. After our wedding I took most of my precious things to my husband's school because we are trying to get a transfer so that I join him. The male teacher Mai Chisamba, is a drunkard and a person of very loose morals and this is the guy my husband tends to hang around the most.
Each time I visit my husband I always miss some of my stuff and his response is always I think the female teacher took it. She has no respect at all, last time she took my steam iron and damaged it. I wanted to confront her and ask her to replace it but my husband said he would speak to her but up to now nothing has been done.
I visit my husband every fortnight but if I do not make that effort he does not come to my school, which is only hundred kilometres away. We have been married for two years but my husband still thinks and behaves like a bachelor.
Last week I went there and I found the three of them entertaining this lady's friends in our house. The food and drinks were paid for and prepared using my resources. Midziyo yangu yapera kupunzwa I do not know what this means.
The headmaster's wife told me in confidence that the trio has been cautioned by the headmaster for unruly behaviour and for bringing the name of the school into disrepute. I am already losing feelings for my hubby, at times I feel like walking out on him.
What do I do with such a situation should I confront this lady teacher because I want my stuff replaced? Should I stop visiting him is it worth transferring for rombe rakadai? I do not even want to rush and have a baby. I am just confused; is this what marriage is about? Please help.
Response
Thank you for writing in. I do not know what is going on in the teaching profession, I remember not so long ago tackling a similar problem. My heart bleeds when young couples start experiencing problems in their marriages after such a short stint.
These problems you are citing should have been dealt with during the courtship phase of the relationship. You knew about these teachers and their characters but you pushed that aside and pretended to move on.
The truth is whatever is left hanging will come back to haunt you if left unattended. I do not know how our youngsters are losing it. Full-fledged teachers being cautioned by the headmaster? They are supposed to be role models for the kids they teach and yet they are nothing more than a very ill-behaved gang.
My advice to all my readers remains the same, please never rush into marriage when you have unsolved issues. It is unfortunate that nowadays people are pressured into marriage. Your problem can be solved if all the parties involved are willing to cooperate.
The main problem lies with your husband, he is failing to draw the line. He should respect you as his wife and your possessions. He is now married and your bedroom should not be treated as a playground.
Tell him what this is doing to you, do not sink low as to speak to his friends keep your pride. I agree you should not rush to have a baby because the environment you are describing is not good for raising a child.
Since you belong to the same profession you could talk to the resident headmaster so that these silly activities are stopped. I think you both need to speak to a professional counselor. Your hubby desperately needs to speak to a professional counselor.
Kudhakwa nekufarisa zvisirizvo handi upenyu because in most cases people end up crossing the line and misbehaving. Let us try to be positive – give it your all. Always remember to pray for your marriage, there is immense power in that.
You are supposed to be still in the deep romance stage. Enjoy each other and do not quit. I would be happy to hear from you again. I wish you all the best.