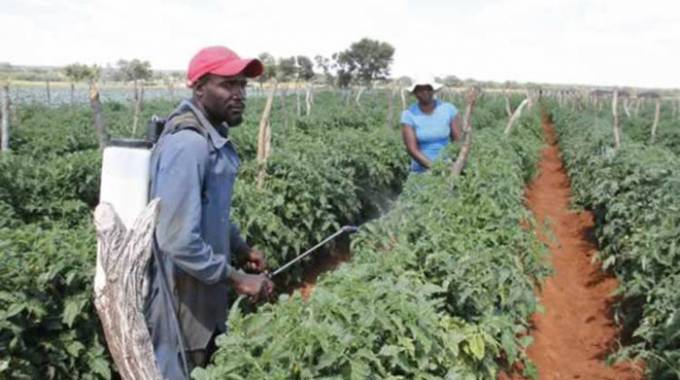 The Sunday Mail
Tanyaradzwa Kutaura
Government has so far distributed more than half of targeted inputs under the US$65 million Presidential Inputs Support Scheme that will benefit over 1,8 million households in the 2018-19 summer cropping season.
This year's programme was launched as early as June to allow smallholder farmers enough time to prepare for the season.
To date, 70 000 tonnes of fertilisers have been availed.
Lands, Agriculture, Water, Climate and Rural Resettlement Deputy Minister Vangelis Peter Haritatos told The Sunday Mail that Government would meet its target of 90 000 tonnes of compound D fertiliser and Ammonium Nitrate.
"Government, through funds committed to the Presidential Inputs Support Scheme, has spent a total amount of US$65 million. So far, farmers have received 12 465,74 metric tonnes of maize seed. Government is targeting to provide 16 000 metric tonnes of seed to farmers.
"On fertilisers, farmers have received 45 546,35 metric tonnes of compound D and 25 781,21 tonnes of top dressing," he said.
Soya bean farmers, added the Deputy Minister, had accessed 207,77 tonnes of seed while over 500 tonnes of small grains had been disbursed out of a target of 2 500 tonnes.
Deputy Minister Haritatos said Government was investing in cloud seeding to minimise the anticipated negative impact of effects of El Niño.
El Niño could result in normal to below normal rainfall this season.
On reported challenges in the Command Fisheries Programme, Deputy Minister Haritatos said: "The progress under Command Fisheries has been hampered by lack of funding but assessment of potential suitable dams is underway. Nevertheless, the progress under command livestock is satisfactory."
President Emmerson Mnangagwa's Government has identified agriculture as a key sector in the quest to create an upper middle-income economy by 2030.