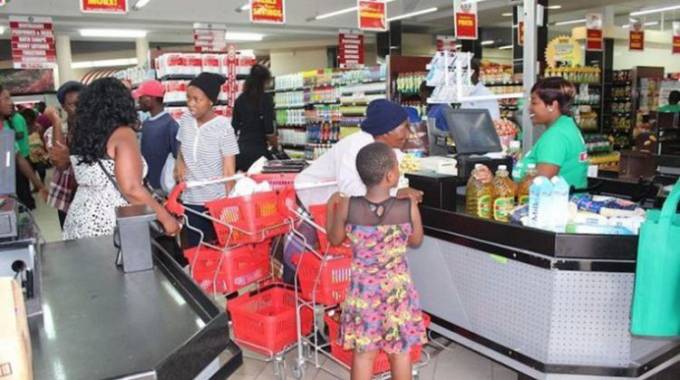 The Sunday Mail
Enacy Mapakame
Business Reporter
Zimbabwean household consumption is expected to improve by an average 13 percent by 2030 as the country transforms into an upper-middle income economy, analysts have said.
The growth will be driven by the agriculture, mining and manufacturing sectors, which will be spurred by successful implementation of the Special Economic Zones (SEZ).
African Development Bank (AfDB) principal country economist, Mr Walter Odero said Zimbabwe has a comparative advantage, which enables it to attract foreign direct investment (FDI).
He sees this as one of the major drivers for economic growth.
"Zimbabwe can achieve its 2030 goals. At household level, Zimbabweans will be 13 percent happier compared to what they were in 2018.
"The country has abundant opportunities that help it attract global money. Already, the world's second largest economy –  China – has interests here.
"Look at what you already have as a country and leverage on it to grow, especially targeted development anchoring on agri-business," Mr Odero said at the recently-held Zimbabwe National Chamber of Commerce (ZNCC) annual congress in Victoria Falls.
However, the transition into an upper-middle income economy will not be a walk in the park.
Said Mr Odero: "Given Zimbabwe's comparable advantage, it is capable of attracting FDI, but the country is far from big global markets and will need to work hard to achieve the desired growth."
For the country to achieve the upper-middle income economy by 2030, its annual Gross Domestic Product (GDP) should grow by at least 14 percent.
The country is targeting GDP per capita of $3 896 by 2030.
In Sadc, only four countries have upper-middle income economies. These are South Africa, Botswana, Namibia and Mauritius.
South Africa and Maurtius' infrastructure indices are above 70 percent while that of Zimbabwe is at 20 percent.
Infrastructure Development Bank of Zimbabwe (IDBZ) chief economist Dr Khutula Sibanda said priority should be placed on infrastructure funding for the country to play catch up with its four regional                                       counterparts.
"There is a lot of work to be done, especially in infrastructure. We should prioritise it using the available domestic resources," he said.
In terms of industrialisation, Botswana, Mauritius and South Africa are at 30 percent, 29 percent and 28 percent respectively while Zimbabwe is trailing behind at 22 percent.
Government is making great efforts to improve industrial activity in line with the continent's industrialisation policy, which seeks to spur regional economic transformation.
Dr Sibanda also said the country's manufactured exports are still low.
While Zimbabwe has been largely exporting raw commodities, which are less valuable than finished goods, the country is now pushing for value addition and beneficiation.
In terms of savings, Zimbabwe is still lowly rated at a negative 2 percent. It is regional counterparts are ranked above 20 percent.