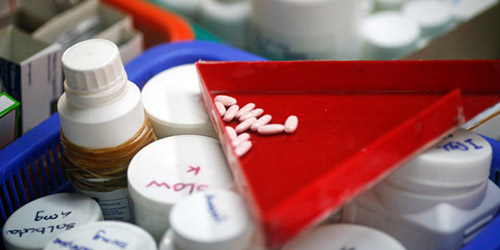 The Sunday Mail
Shamiso Yikoniko
The global effort to fight HIV and Aids is in danger of losing ground due to "dangerous complacency" and an over-emphasis on treatment at the expense of prevention, experts have warned.
A huge funding gap and growth in new infections have exacerbated the situation.
Recent statistics from the United Nations Aids Agency show the rate of progress in preventing new HIV infections and Aids-related deaths is too slow to control the disease and meet global targets.
About 36 million people live with HIV, and experts project the figure to reach 100 million by 2030.
There is some good news though.
In contrast to the trend of past years, UNAids reports that last year saw an increase in donor funding for HIV. Spending in low and middle-income countries increased by eight percent to $20,6 billion for 2017.
But a 20 percent funding gap remains, and the UN agency fears donor fatigue could soon set in.
Dr Anthony Fauci, an immunologist, said, "We aren't on track, we need to reboot our efforts and move away from the 'end of Aids in sight' mantra, which has been counter-productive and is not supported by facts.
"The world population is expanding disproportionately with sexually active young people at risk of HIV and cutting funding doesn't translate to cutting new HIV infections."
Approximately 1,8 million people were infected with HIV in 2017, and 940 000 died from Aids-related illnesses.
However, the number of people with access to anti-retroviral therapy increased by 2,3 million people to 21,7 million.
In Zimbabwe,130 000 people living with HIV have developed resistance to first-line ARVs.
Director of monitoring and evaluation at Zimbabwe's National Aids Council, Mr Amon Mpofu, said the fight against HIV was far from over.
"Though as a country we have made great strides in reducing the prevalence rate and lowering Aids-related deaths, a lot still needs to be done," he said.
UNAids has targeted that by 2020, 90 percent of people living with HIV will know their status, 90 percent of those diagnosed with HIV will get sustained ART, and 90 percent of those on ART will have viral suppression.
In Zimbabwe, 74 percent of people living with HIV (15-64 years) report knowing their HIV status. And among people living with HIV (15-64 years), 86 percent are on ART.
Among people living with HIV (15-64 years) who self-report current use of ART, 78,7 percent are virally suppressed.
Seven countries have already achieved the 90-90-90 target: Botswana, Cambodia, Denmark, Iceland, Singapore, Sweden, the United Kingdom and Northern Ireland.
But experts say this success has come with the price of complacency.
Funding for HIV research and treatment has declined and in some places, and people could be on track to reviving risky behaviours as they HIV/Aids message loses currency.
Dr Fauci called on the world to realise that HIV was a protracted development challenge.
"What we need is a long-term view since HIV is no longer an epidemic, it's now endemic," he said.
"We made this mistake as global community, to talk as if eradicating HIV was already done, but we are really only half way there and so it's still an emergency and we are nowhere near being done."
Zimbabwe's HIV prevalence rate has declined remarkably in recent years, dropping from as high as 24 to 14 percent.
Though still on the high side, Zimbabwe is faring well when compared to Swaziland (28 percent), Botswana (22 percent) and South Africa (17 percent), according to UNAids.
Mr Itai Rusike of the Community Working Group on Health said HIV should continue being treated as an emergency.
"We need to make HIV political again to create momentum.
"HIV is still an emergency and needs lots of people working on it and it will not be solved by integrating it into universal healthcare because it's not a health problem, it's a political and social problem," Mr Rusike said.