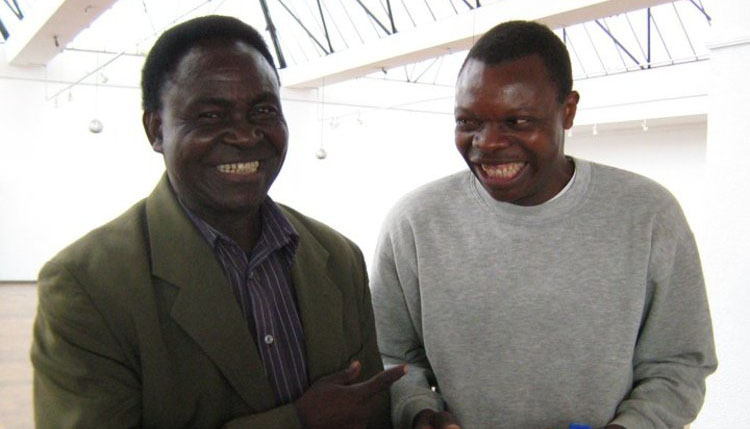 The Sunday Mail
ZIMBABWE film industry is showing healthy signs of recovery though it is still to attain yesteryear standards.
The local motion picture sector is unique in every sense considering an 'odd development pattern' the industry has gone through since the country attained independence on April 18, 1980.
Until the year 2000, the local film industry was vibrant and envied by other countries in Southern Africa.
So good was the sector, that big international productions such as the 1980's "King Solomon's Mines" and "Cry Freedom" gave hope for an enhanced film industry.
The feeling was to be solidified by superb productions like "Neria" (1992), "More Time" (1993), "Everyone's Child" (1996), "Flame" (1996) and "Yellow Card" (2000) that ensued.
But the turn of the millennium brought not so bright prospects for the local film industry. Only a couple of productions among them "Lobola" and "Gringo (Troublemaker)" saw the light of day.
Instead of progressing, the big screen business seemingly started to regress.
How so? Having started on a higher note, producers somewhat ran out of steam with the few remaining active ones resorting to short film production as opposed to feature films. Producers argue that short films are simply a launching pad for bigger things to come.
How could a nation, which had thus far been enjoying a healthy success story all of a sudden return to basics?
So confusing it was that veteran actress-cum-producer Jesesi Mungoshi even told this publication three years ago that she was "not yet sure of the direction our film industry is taking."
A cocktail of factors had thus far gravely affected the Zimbabwe film industry hence there was need for a fresh start.
For instance the film sector just like any other division in the country suffered from brain-drain.  Talent (producers, actors and technical stuff) was lost to other countries and equally foreign television programmes become the most preferred on our screens at the expense of domestic productions.
Also, there was a serious lack of funding for local film production especially before the adoption of the multi-currency system in 2009 due to a serious liquidity crunch.
Veteran actor, producer and scriptwriter Aaron Chiundura-Moyo concurs with forgone sentiments.
"The gap or break that happened a few years back was caused by lack of funding and proper production equipment.
"Producers were willing to continue with their work but it was no longer possible,' said Chiundura Moyo.
Obsolete equipment used resulted in the creation of sub-standard productions that could not compete outside the country let alone make the grade on local cinema or national television. Some of the challenges still exist though most have been addressed through various Government initiatives like the ongoing digitisation programme and the availing of alternative broadcasting platforms like Dstv's Zambezi Magic and Kwese TV.
Digitisation allows broadcasters to increase the number of channels and hence calls for more content from producers.
Also, Government through the national broadcaster helps fund productions and/or pays for privately produced content.
As a result, feature film production is now on the rebound a phenomenon that most are referring to as the graduation of short film projects from kindergarten.
But Chiundura Moyo remains cautious.
"We have a long way to go before we can say the film industry has recovered. The challenge is most of the ongoing projects will collapse the moment Broadcasting Authority of Zimbabwe or ZBC seize to be involved. The little funds that are paid for productions are not enough to create self-sustenance among film producers and actors."
"The short film route that we had taken does not help much expect just to groom future producers since we only have one film school, the Zimbabwe Film and Television School of Southern Africa (Ziftesa). Focus should be on feature films that attract international attention and have potential to be screened in cinemas."