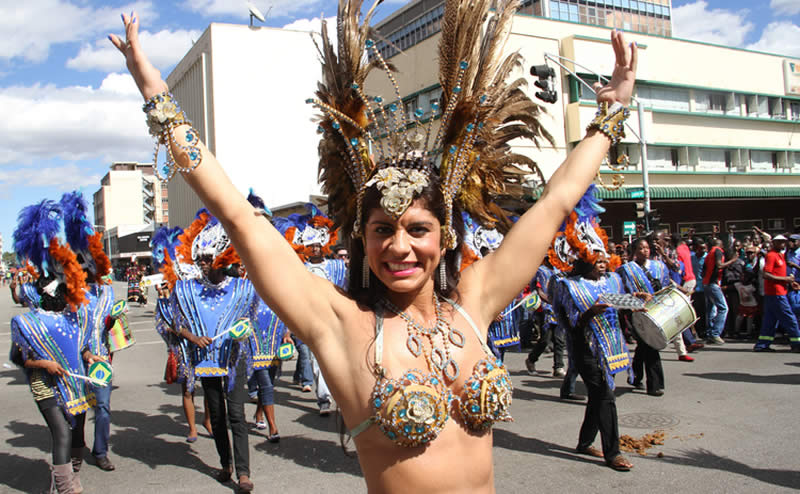 The Sunday Mail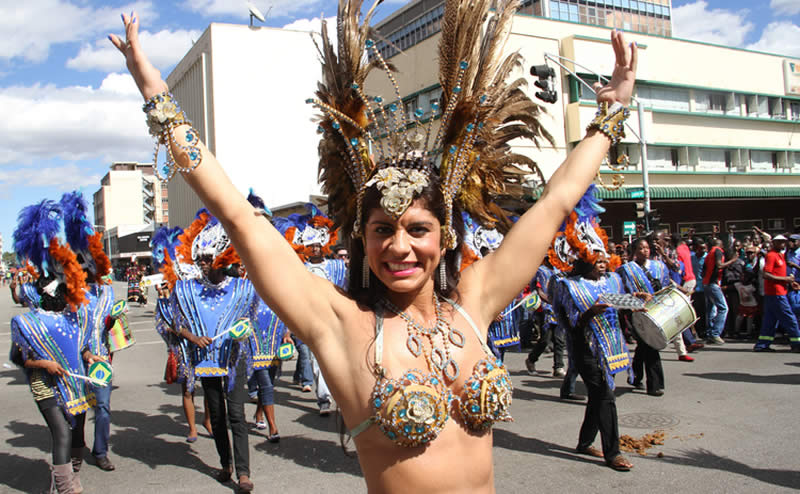 THE Harare International Carnival Street Party, dubbed Southern Africa's Biggest Street Party, was held yesterday, characterised by pomp and fanfare. Thousands of people from across the country and revellers from 16 other nations took to the streets to celebrate the country's diversity in colour, creed and culture. The street party, which was the carnival's ultimate event, treated revellers to a colourful calypso, steel band music, dance and an array of different ethnic foods and arts.
For the first time in the country's history, the police did not arrest revellers for public drinking. But this was only in designated streets, of course.
In a speech read on her behalf, Vice-President Joice Mujuru said it was imperative for Zimbabweans to support the carnival.
She said the event had the potential to boost the country's tourism.
"Carnivals have become a powerhouse for economic development in Trinidad and Tobago, Brazil, and Nigeria.
"It is on such basis that Zimbabwe is encouraged to develop the Harare International Carnival into a viable and sustained global economic industry supported by talent, expertise, skill and knowledge that is exclusively Zimbabwean."
Zimbabwe Tourism Authority boss Mr Karikoga Kaseke said that the authority was going out of its way to market, promote and develop the country's tourism through such events.
"The response has been good. I'm pleased by the crowd that turned up for the street party.
"We hope to keep on growing the carnival brand in the coming years," he said.
Among the events that have taken place over the course of the 10-day event include the Miss Carnival, Mbira Night, Ethiopian Night, Jazz Night and Sungura Night.
Among the countries that attended this year's event are South Africa, Namibia, Brazil, Egypt, Malawi, Italy and Egypt.