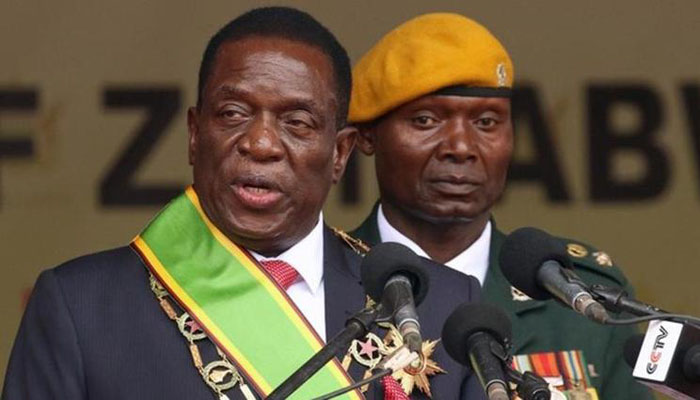 The Sunday Mail
Norman Muchemwa
Zanu-PF Harare province will endorse President Emmerson Mnangagwa as national President and First Secretary at the ruling party's Extraordinary Congress this week.
This emerged at a provincial inter-district conference in the capital yesterday where representatives of various party organs converged to consolidate views ahead of the Congress.
Addressing the conference, Zanu-PF Harare chair Cde Goodwills Masimirembwa said, "It is time we rebuilt the country together under Cde Mnangagwa's leadership. That is why we are here today to endorse that the Congress should ratify his appointment to Party and State President and as the Zanu-PF presidential candidate."
Cde Masimirembwa also said, "The province fully supports the resolutions of the special session of the Central Committee to express profound gratitude to the Zimbabwe Defence Forces for their timely intervention in the internal affairs of the governing party with a view to bringing normalcy both within the party and Government.
"The province appreciates the resignation of former President Cde Robert Mugabe as oarty and State President as his continued stay in those positions was compromising national interests due to his manipulation by the G40 cabal."
Harare political commissar and Zimbabwe National Liberation War Veterans Association spokesperson Cde Douglas Mahiya urged party members to be united. He castigated former Youth League Secretary Mr Kudzanai Chipanga for leading party youths astray.
"Let us work together as united members of Zanu-PF for the good of the party and nation. I urge the Youth League and Women's League to take orders from the main wing.
"That is the order and protocol of the party, not an empire that was being established by Chipanga who led the youth astray with the help of Grace Mugabe in the Women's League.
"The province takes issues of corruption seriously, and we are going to work hard to weed out any form of corruption, including operations of land barons."