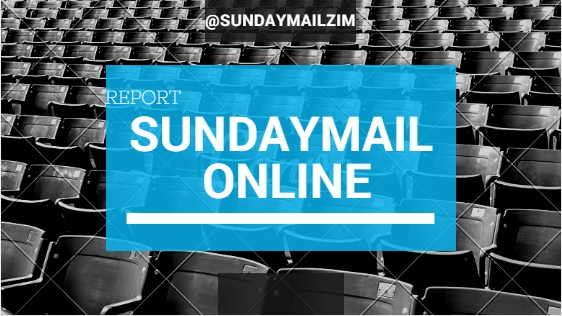 The Sunday Mail
Sunday Mail Reporter
The Zimbabwe Anti-Corruption Commission is investigating the Harare City Council for flouting tender procedures and paying contractors twice for the same job — in a case involving US$500 000.
Minutes of the Council Procurement Board, seen by The Sunday Mail, state that the council engaged contractors to rehabilitate roads in the city at a cost of US$243 059,22. The minutes also show that the local authority did not go to tender.
Information gathered by this publication suggests that Zacc is now actively pursuing the matter, with investigators reported to have spent the last fortnight combing through Town House documents.
Although Zacc spokesperson Ms Phyllis Chikundura could not be reached for comment, officials at the anti-graft body told The Sunday Mail that the probe was underway.
According to documents at hand, council hired tipper trucks, excavators, front-end loaders, low-bed horses, dumper trucks and pedestrian rollers for works on the Harare-Bulawayo Road, Harare Drive, Kirkman and Ardbennie roads.
Former Town Clerk Dr Tendai Mahachi's report to the Council Procurement Board, dated February 24, 2011, shows that council engaged Tencraft (Pvt) Limited, GN Global Mining, Earthwave and Usate Trading.
The deals were allegedly sealed outside stipulated procedures, with tenders only being awarded retrospectively months later.  Dr Mahachi recommended, "Council approves payment of US$594 380,72 for the hire of plant and equipment mentioned in paragraph 4.1 made up as follows; (a) Tencraft (Pvt) Ltd — US$64 026,26 (b) GN Global Mining US$22 074,25 (c) Earthwave Inc (Pvt) Ltd US$35 9100 (d) Usate Trading US$57 477, total US$179 487,51.
"The road repair works programme for the City of Harare was and is still very urgent that it had to be carried out without going to tender so as not to cause any further delays and this was done to the city's best advantage so that the work be carried out expeditiously.
''The companies used have highly competitive rates." However, five months after the companies were engaged, the Council Procurement Board raised a red flag, and ordered an investigation.
A council audit committee began investigating on July 6, 2011, establishing that contracts for Usate Trading, Tencraft, Earthwave and GN Global were not signed while contracts for CMED, R Davies and Co were signed by unauthorised officials instead of the engineering services director.
Auditors also established that another contract for Washrose Trading was irregularly signed by an official in the Treasurer's department who is far-removed from the operations of the engineering department.
Further, it emerged that there was no prior authority sought to waive tender procedures when the equipment was hired. Regularisation was sought later.
Part of the audit report reads, "Audit also noted that Earthwave, Tencraft Construction and GN Global's contracts were not signed by council officials though the contracts were drafted and signed by the respective company representatives and were availed to audit by the director of engineering services (Engineer Philip Pfukwa) during the course of the audit."
The audit report also shows that an invoice for Tencraft Construction was inflated from US$64 026,26 to US$127 597,97.
The money was claimed from council yet the invoice had already been paid by the Ministry of Transport and Infrastructure Development.
The report continues: "The claim of US$64 026,26 by Tencraft Construction included Invoice 105 for US$14 515,88 which was also claimed by Usate Trading in their claim of US$57 477. Both companies were paid for the same invoice by City of Harare, resulting in a double payment for the same job.
"Invoice Number 103 for US$14 076, similarly, was also submitted to the Ministry of Transport for payment by the same council officials in the engineering services department and was duly paid last year and was also included in the 2(m) authority and report by the director of engineering services to council.
"The hiring of a compressor from Washrose Trading was done without following proper procedures as there was no council authority and quotations were not sought to achieve Council's Best Advantage."
Council spokesman Mr Michael Chideme could not immediately comment as he said he was out of town. He promised to make a follow up on the issue with his bosses but had not given us any comment by the time of going to print.