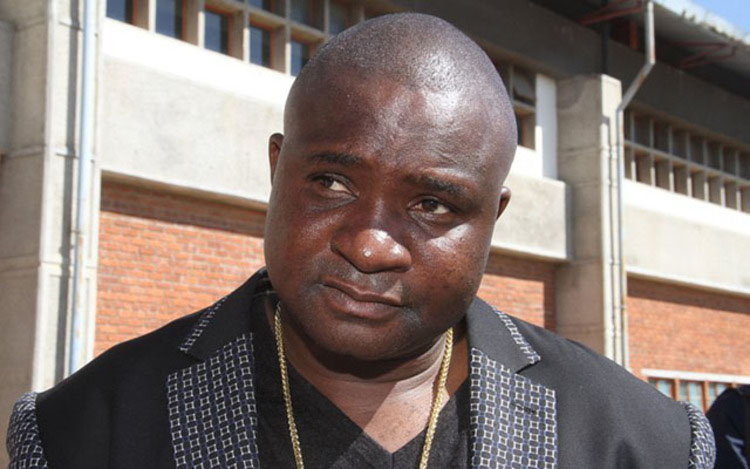 The Sunday Mail
Walter Mswazie in Chipinge
The Ministry of Finance and Economic Development should empower the Department of Social Services so that it lives up to its mandate of assisting less privileged members of society, Association of Rural District Councils (ARDC) president Dr Killer Zivhu has said.
The Department falls under the Ministry of Public Service, Labour and Social Welfare.
Speaking after donating groceries, school fees and money for school uniforms with a combined value of $1 200 to the Mhlanga family to help assist two disabled children from Tambawakachenjera Village, which is along the Chipinge-Mount Selinda Road, Dr Zivhu urged Government to provide adequate resources to the Ministry of Public Service, Labour and Social Welfare.
This way, he said, disabled members of society, including the elderly, could be assisted.
Dr Zivhu also offered to give the children's father a job at his company so that he could afford to provide for them.
"My appeal to Government is to ensure that the Department of Social Welfare (Services) is well resourced so that it can do its mandate of addressing the welfare of the less privileged members of the society like children with disability," said Dr Zivhu.
He challenged the businesses community and well-wishers to chip in.
"I am an aspiring National Assembly member for Chivi South, but today I am here in Chipinge assisting these two children.
''I am assisting anyone in need throughout the country as I want to embrace the nationalistic approach that our President (Emmerson) Mnangagwa has been calling for regardless of where one comes from.
"I watched their story on national television and it touched me to the extent of failing to eat supper. The sorry state that the children are in calls for everyone to go off their budget and assist. I am only doing this for the children and the family to have that rare smile on their face. I challenge others to do even more as the children, I am told, are intelligent at school. "They need wheelchairs, food and books. I will continue sourcing for wheel chairs to help them travel to and from school," he said.
The two boys aged 11 and 13 years cannot walk and have improvised a method through which they squat before using their bended feet to facilitate movement.
The two learners attend school at Nyaukutu Primary School, about 2-km from their home.
According to their mother, Ms Privilege Sigauke, the two children became disabled during the early stages of their life.
"My children developed this rare condition a few months after birth . I have been struggling to ensure that they grow like their two siblings, as I have four children," said Ms Sugauke.