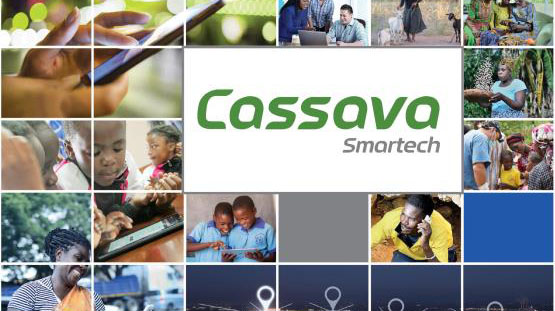 The Sunday Mail
Enacy Mapakame
Cassava SmarTech Zimbabwe Limited became the biggest company on the Zimbabwe Stock Exchange (ZSE) on December 18, just hours after going public.
With a market value of $3,8 billion, the financial technology company eclipsed even its parent company, Econet, and beverages giant Delta, which are valued at $3,7 billion and $3,5 billion, respectively.
The entrance of Cassava on the ZSE subsequently shifted positions for the market's heavily capitalised counters — ZSE Top 10 Index.
Cassava is a diversified smarTech group, with a mandate to use digital solutions to drive socio-economic development, and to improve the overall quality of life.
Diversified industrial group Innscor, which is valued at $1 billion, now trails behind as the fourth most valuable company on the bourse, while British American Tobacco (BAT) is now the fifth-largest counter with a total value of $680 million.
Seed Co International, with capitalisation of $652 million, was pushed to sixth position, followed by Old Mutual at $535 million. National Foods, Seed Co Limited and Padenga complete the top 10, with a market capitalisation of $485,9 million, $485,1 million and $460 million in that order.
On debut on Tuesday, each Cassava share was initially being swapped for 43 cents and closed its first session at $1,49, trading a low of $1,10 and a high of $1,53.
The sessions activity aggregates were boosted by heavy trades in the fintech group, where 1,99 million shares worth $2,97 million changed hands.
The trades in Cassava accounted for 33,9 percent of the volume aggregate and 37,11 percent on the value out-turn in that session. Meanwhile, total ZSE market capitalisation rose 17 percent to $19 billion last week following Cassava's listing, which added $3 billion into the market.
However, the primary All-Share Index dropped 3,8 percent to 147,26 points on losses across board.
The market's heavy capitalised stocks — ZSE Top 10 Index — eased 5,2 percent to 147,73 points from prior week's 155,91 points on heavy battering in the big cap counters. At 491,7 points, the Industrials Index lost 4 percent.
Generally, a bearish sentiment prevailed on the market as investors profit-take ahead of the festive holidays. Losses in big-cap counters particularly dragged the market into the negative.
Econet and Delta dropped 6,4 percent to $1,44 and 7,8 percent to $2,80, respectively. Innscor let go of 2,6 percent to $1,85, while National Foods lost 1,3 percent to $710. Cigarette manufacturer BAT eased a marginal 0,57 percent to $33. Sugar processor Hippo remained unchanged at $1,71.
The resources side had a different story.
The Mining Index closed in the positive after adding 4 percent of value to 201,29 points spurred by a 20 percent move in Bindura.
Bindura's holding company, ASA Resources Group Plc, which is currently under Administration, announced it has entered into a sale and purchase agreement ("SPA") with a third party in relation to the 74,7 percent shareholding in Bindura.
The conditions of the SPA include various regulatory approvals and other conditions as expected with a transaction of this nature. The third party is a UK-based nickel company with complementary interests in Southern Africa.
Fellow resources group Falgold remained flat at 2,5 cents. The gold producer indicated several factors that could have a negative effect on its operations and earnings such as foreign currency shortages, as well as a system failure at its Golden Quarry processing plant a week ago.
The company is, however, working towards minimising the effects of these challenges.