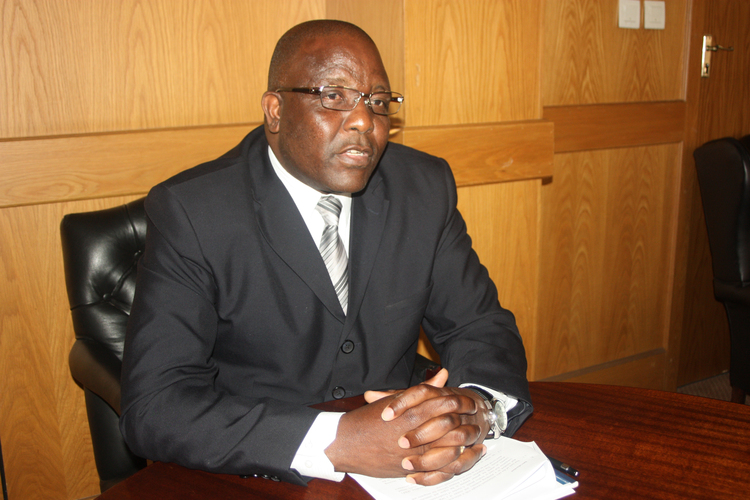 The Sunday Mail
Africa Moyo
GOVERNMENT is presently working on a framework to capitalise the State-owned diamond miner, Zimbabwe Consolidated Diamond Company (ZCDC), it has been learnt.
The 13-month-old entity effectively warehouses the interests of former Chiadzwa diamond private mining companies Anjin Investments, Diamond Mining Company, Mbada Diamonds, Gye Nyame, Jinan, Marange Resources and Kusena.
Government decided not to renew special grants of the private companies in line with international best practice of promoting transparency in the sector. It however tried to co-opt the businesses in the new mining concern.
The Sunday Mail Business gathered last week that the recapitalisation plan is being crafted by the Reserve Bank of Zimbabwe (RBZ) and the Ministries of Mines and Mining Development, and Finance and Economic Development. Already, RBZ has facilitated the purchase of mobile mining equipment from Belarus, with the first batch expected in May.
The company is currently relying on hiring equipment, which is negatively affecting operating costs. ZCDC's new chief executive officer Dr Moris Mpofu said last week the company is reconfiguring its mining business model to build confidence and development effective mining operations.
He however noted that clearing all outstanding legal issues was a priority. "It is important to note that the strategic thrust I have articulated has got its own critical success factors, top of which it's first, achieving stability by cleaning up all legal out-standings (which I can say we are at 95 percent now) and getting immediate capital from the shareholder.
"I am happy to say that the path is positive and the Honourable Ministers of Mines and Mining Development and that of Finance and Economic Development, and the Governor of the Reserve Bank are working on an effective capitalisation framework for ZCDC," said Dr Mpofu.
The new CEO – a former senior division chief (exchange control) at the RBZ – took over from Dr Ridge Nyashanu, who temporarily held the position after the ouster of founding boss, Mr Mark Mabhudu. Dr Mpofu says he is planning a "complete re-orientation and re-design of its mining operations to develop and implement a mining business model that cost-effectively delivers to Government and the nation significant value for the fiscus and the community".
Government, which is currently strained by other urgent competing needs, has not been able to effectively capitalise the company. It is believed that significant capital is required to purchase the necessary plant and machinery, including the exploration and evaluation of the ore resource. But ZCDC is confident Government will be able to raise the required seed capital.
As one of the key milestones of the company, ZCDC has already invested in intensive exploration and evaluation of the diamond resources at the operating concessions. Production targets will be set after completion of the exercise. Overall, conglomerate mining is expected to start in August 2017.
Most crucially, international consulting firms have since been engaged to prospect for kimberlites and also develop a bankable feasibility report for proper mining development. Kimberlites are diamond-containing rocks that have solidified from lava or magma over time.
Diamond mining experts, however, say the country has one of the world's richest alluvial diamond deposits. Between January and November last year diamond production declined markedly to 924 388 carats. In 2015, Zimbabwe had mined 3,2 million carats.
Government's takeover of mining operations is expected to restore discipline in the sector. Some diamond mining firms are alleged to have failed to produce audited accounts since they started operating in Marange.
Authorities are mainly concerned about reported cases of under-invoicing of diamond sales and under-declaration of revenues. A forensic audit into the operations of the former mining companies is underway.