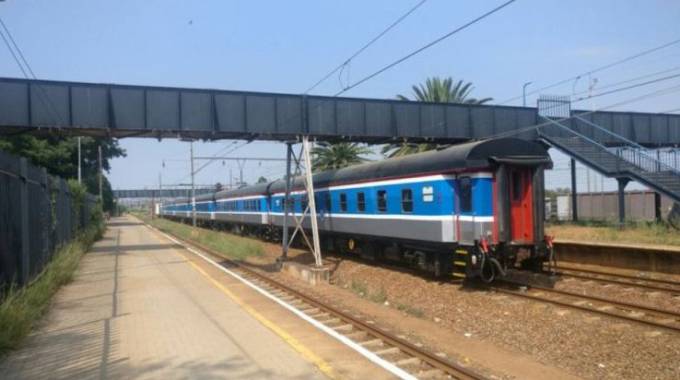 The Sunday Mail
Sharon Munjenjema
Government has opened discussions with suitors that are waiting in the wings to swoop on the National Railways of Zimbabwe (NRZ).
Although a formal agreement was signed between Government and Diaspora Infrastructure Development Group (DIDG)/Transnet for the US$400 million recapitalisation of the entity, the investor is reportedly failing to prove that it has the resources to bankroll the project.
The exclusivity clause, which essentially put a moratorium on negotiations with other investors, lapsed in February.
Transport and Infrastructural Development Minister Joel Biggie Matiza told journalists in the capital yesterday that Government is still actively looking for other investors to rope into the recapitalisation project.
An interim plan is, however, being worked out with mining companies, who use rail services the most.
"We have a local initiative where we are working with local mining companies. As you know, minerals such as coal and chrome need to be transported to the port of Beira and our rail system is not in shape.
"These are being carried by road, and that damages roads. I am discussing with my counterpart, the Minister of Mines and Mining Development (Winston Chitando) that we do Pit-to-Port BOT (Build-Operate-Transfer)'s. Miners will raise funds and refurbish rail systems and put their own wagons for a period of time before handing over to NRZ," he said.
The details of the envisaged plan, he said, will be finalised this week.
Minister Matiza said Government will continue to scout for investors that have the financial muscle to revive the struggling parastatal.
"What we do not want is to continue talks without action like what happened on the Beitbridge road. DIDG simply has not provided proof of funding and before we make any exclusive commitments, we are looking for that (funding) from anyone else. What they have done is to get Afreximbank to raise funds for them, but it does not translate to availability of funds.
"Quite a number of suitors have come forward even from Australia and South Africa. We have Belarusians and Indonesians also expressing interest, as well as a Russian company.
"The President will be going there again with a team for high-level talks and we expect that some of these issues will be concluded then," he said.
Government has already begun signing memoranda of understanding (MoUs) with interested parties.
DIDG/Transnet recently appointed the Afreximbank as a lead arranger tasked with mobilising funds to power the deal.
The NRZ board has since engaged Treasury to assess the consortium's ability to finance the recapitalisation project.
It is believed the deal will only be operationalised after Treasury gives the nod.
Minister Matiza also said Government is not working at cross-purposes as it tries to revive the entity.