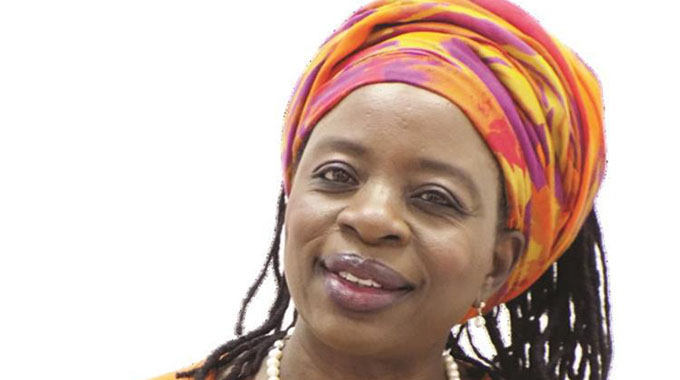 The Sunday Mail
Africa Moyo
GOVERNMENT and the Zimbabwe Congress of Trade Unions (ZCTU) have intensified calls for social dialogue to explore avenues of addressing employee concerns, especially the declining value of salaries.
Employees say their earnings have been eroded by inflation, particularly from September last year to date, as the country grapples with foreign currency shortages and a constrained interbank market that is characterised by more buyers than sellers.
This has caused some industrialists to seek foreign currency on the parallel market, where exchange rates have shot up, triggering high prices for basic goods and services.
But Government says there is no justifi cation for wanton price hikes.
Public Service, Labour and Social Welfare Minister Sekai Nzenza slammed price increases which have brought untold suffering on citizens.
"You complained on salary increments and as a ministry we heard your complaints and the President gave cushioning allowances from January to March," she said while addressing civil servants in the Harare Gardens on Workers' Day.
Government believes a meeting of business and labour would culminate in the resolution of most challenges confronting the nation.
A legal officer in the Ministry of Public Service, Labour and Social Welfare, Kudzaishe Havazvidi, who represented Minister Nzenza at a workshop to discuss progress on the Tripartite Negotiating Forum (TNF) Bill, underscored the need for social dialogue.
Mr Havazvidi said the current pricing chaos in the economy, at a time when salaries have remained largely unchanged, made "dialogue the way to go".
"We are not inventing the wheel, we are following other jurisdictions who have tried it, who have been successful at it and we are guided by jurisdictions such as South Africa," Mr Havazvidi said.
President Mnangagwa and various ministers have already met captains of industry on a number of occasions, while Minister Nzenza has also been in touch with labour representatives to thrash out a workable agreement.
Minister Nzenza commended the social partners for the engagements that resulted in the tabling of the TNF Bill in Parliament.
The TNF Bill, which is before Parliament, provides the necessary legislative framework to ensure greater accountability and effectiveness in the work of the TNF.
Once passed into law, the TNF is expected to emerge as a strong and vibrant institution capable of greater contribution to national development.
Minister Nzenza expects Parliament to pass the TNF Bill when it resumes business this month.
ZCTU president Mr Peter Mutasa told workers at Dzivarasekwa Stadium in Harare that dialogue involving Government, labour and business was the sure foot forward.
". . . in light of the economic challenges affecting the nation, ZCTU firmly believes that social dialogue is the only solution and we are imploring upon Government to urgently convene a Tripartite Negotiating Forum (TNF) meeting to discuss challenges faced by the nation," said Mr Mutasa.
Mr Mutasa said there was need to negotiate a new social contract as the basis for recovery and inclusive, broad-based growth and human development.
"An institutional framework to promote such public engagement, the TNF, is already in place and we have the Kadoma Declaration as the reference point," he said.
Mr Mutasa insisted ZCTU's call for the minimum salary to be pegged at US$600 to match the rising prices.
ZCTU says most workers earn an average of RTGS$300 a month and "cannot afford to buy the goods in most shops".
"In line with the escalating prices of basic commodities and services, it is the duty of the Government to cushion workers and protect the vulnerable.  The ZCTU general council met in Harare on March 23, 2019 to consider the issue of national minimum wage as the only way to help the suffering workers.
"After getting reports from all affiliates and economic experts, the ZCTU general council set the national minimum wage of US$600," said Mr Mutasa.
He said in coming up with the figure, the general council took into account the poverty datum line which stands at US$600.
But figures released by the Zimbabwe National Statistics Agency (Zimstat) indicate that the cost of living for an average family of five was RTGS$873, having risen from RTGS$827 in February.
Meanwhile, United Food and Allied Workers Union of Zimbabwe (Ufawuz) general secretary Mr Adiona Mutero told a workers' gathering at Stodart Hall in Mbare on May 1 that workers are "between a hard place and a rock".
"We no longer have disposable income; the little crumbs being extended to us are no longer sustainable . . . we are made to produce what we cannot buy.
"You work in the bakery yet you can't afford to buy a loaf of bread," said Mr Mutero.
"Ufawuz wants a "liveable wage" of US$750.