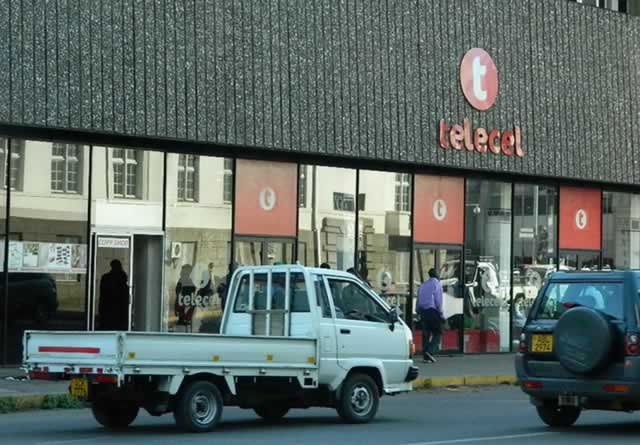 The Sunday Mail
. . . Indicates intention to buy out shareholders
. . . Calls for meeting with investors
GOVERNMENT – through the Ministry of Information Communication Technology, Postal and Courier Services — has effectively cancelled the agreement that has allowed Telecel Zimbabwe to operate, but it will not force its closure as it seeks to tide over the business to more responsible investors.
Information gathered by The Sunday Mail Business indicates that Government will this week call for a meeting with shareholders – Telecel International and the Empowerment Corporation – in order to advise them of the new position and also discuss the future of the business.
It is believed that the authorities intend to buy out the current shareholders and court new investors.
Both shareholders have recently indicated their own intentions to divest from the mobile telecommunications operator.
In December 2014, Vimplecom – which indirectly bought 60 percent of Telecel Zimbabwe through the acquisition of Mr Naguib Sawiri's Orascom Telecom Holdings in 2010 – said it would review its position in the local unit.
Similarly, some shareholders within the Empowerment Corporation (EC), a grouping of local investors who own 40 percent of the business, have been willing to offload their stake to local equity investment and advisory firm Brainworks Management Capital.
Government has allowed Telecel to operate without a licence since it first rolled out its services in 1998 but has now decided to decisively cancel the agreement, which was struck in June 2013.
The Postal Telecommunications Regulatory Authority of Zimbabwe and Telecel Zimbabwe have since been notified of the decision. Ironically, Econet Zimbabwe – majority owned by local businessman Mr Strive Masiyiwa – paid the US$137,5 million licence fee in 2013, but Telecel Zimbabwe, which is controlled by a foreign entity, negotiated softer terms.
The terms of the licence renewal agreement that was signed on August 6, 2013 stipulated that Telecel would pay US$14 million by August 6, 2013 – a sum yet to be paid in full.
A follow-up meeting was held on June 30, 2014, and it was agreed that the operator would settle the outstanding amount while aligning its shareholding structure by December 1, 2014. By the set deadline Telecel had only paid US$5 million.
Having bended over backwards for more than two years in order to accommodate the business, Government seems to have reached the limit of its patience.
ICT, Postal and Courier Services Minister Supa Mandiwanzira last week said Government could no longer tolerate a situation where an investor that had not fully complied with the laws of the land, including paying its licence fee, continued to speculate with the asset in offshore markets.
"Telecel has been operating without a licence since the expiry of their licence. They need to have paid US$137,5 million, which is the licence fee due to Government. They failed to pay, they asked for payment terms and they were granted payment terms through an agreement with the Ministry of ICTs, and they have even reneged on that agreement; therefore, the ministry, or Government, has cancelled that agreement.
"Effectively this means that they are operating without a licence – in fact they have not had a licence anyway. The reason why we are allowing them to operate is simply because we aknowledge that as a business, they employ Zimbabweans; they have subscribers who, if we take drastic action, will be inconvenienced.
"Therefore, Government's position is that all shareholders and/or purported shareholders of the company must now engage Government and not anyone else on the future of their assets, and not the business. The business operates on the basis of the licence they don't have. The attempts by anyone – whether it is Telecel International or Empowerment Corporation – to sell shares runs the risk of being perceived as fraudulent because there is no licence and an agreement, which has allowed the business to operate, has now been cancelled.
"Government now intends to put all the noises around Telecel, which have been with us for many years, to rest once and for all," said Mr Mandiwanzira.
He said potential investors in the business should engage Government since it was the licensing authority. Government will engage investors to negotiate for the value of the shareholding with a view to buying them out.
"We cannot have a Zimbabwean asset being traded internationally, offshore, with no benefit to Zimbabwe at all, with no tax revenue coming to Zimbabwe, with no capital gains coming to Zimbabwe; and yet that business in Zimbabwe is not compliant with our indigenisation laws and does not even have a licence.
"So, we have people who are busy speculating on an asset in Zimbabwe which hasn't paid a licence fee. A licence fee is a payment to the people of Zimbabwe for the use of a finite resource, which is the frequency.
"Now, the people of Zimbabwe have not benefited from the use of this frequency and somebody who is a majority shareholder is now trading this frequency without even paying for it in Zimbabwe.
"Only a foolish government can allow that thing to happen, and we are not a foolish government – that is why I am taking the action that I am taking . . .
"We want to advise people who are busy negotiating (for) these shares – whether they are owned by Empowerment Corporation or whether they are owned by Telecel International – that they better be advised that they are buying something that is not going to have the support of the Zimbabwe Government.
"We are now getting back the business because it has not benefited the people who were supposed to benefit in the first place. It has not benefited the people of Zimbabwe.
"We demanded that Econet, which is majority Zimbabwean-owned, pay in full their licence fee of US$137,5 million, and they did. Then we go on to give concessions to a majority foreign-owned company to pay over a period, and that company even fails to make the payments as had been agreed.
"It's unfair, and we have to have a level playing field in this market," explained Minister Mandiwanzira.