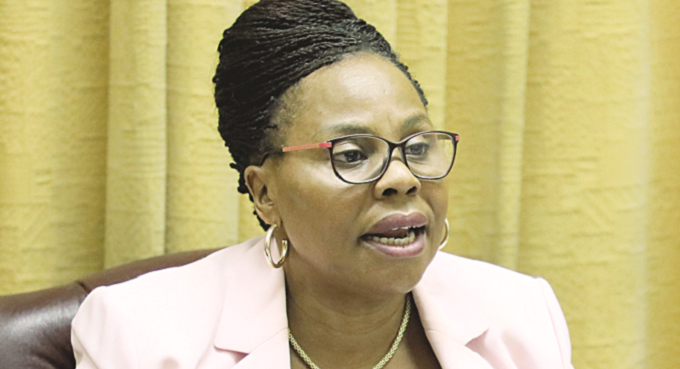 The Sunday Mail
Sunday Mail Reporter
Information, Publicity and Broadcasting Services Minister Monica Mutsvangwa says she will introduce sweeping reforms that will make newsrooms safer for women as well as address their welfare.
Curbing sexual abuse, particularly of interns – a practice that has blighted the profession for long – will be prioritised.
In an interview with our sister paper The Herald on International Women's Day, Minister Mutsvangwa said there was need to inculcate the practise of observing the rights of women at the workplace.
"One of the first issues I attended to when I assumed office as Minister of Information was to meet with media organisations and the media houses to tackle various challenges affecting journalists, and abuse of female journalists and interns is one issue I have spoken about at length at each of these engagements," she said.
"I also plan to take it a step further and meet with deans at universities and colleges in order to hammer the point home that abuse will not be tolerated not just in the workplace, but even in the learning institutions."
Government, she added, is also looking at ways of improving professionalism and the welfare of media practitioners.
"This will go a long way in addressing the issue of abuse," she said.
As one who superintends over the industry, she was a "poster child" of women in the media and was also responsible for pushing reforms in line with President Mnangagwa's Second Republic.
She said she was encouraged by the elevation of women to leadership positions in the industry.
"Still in the media industry, Zimpapers recently appointed the first-ever female editor for The Sunday Mail, Victoria Ruzvidzo. In the private sector, there are women such as AB Communications CEO Susan Makore and several others who are part of the decision-making matrix in media houses. This is proof that we are headed in the right direction when it comes to women participation in the media," she said.