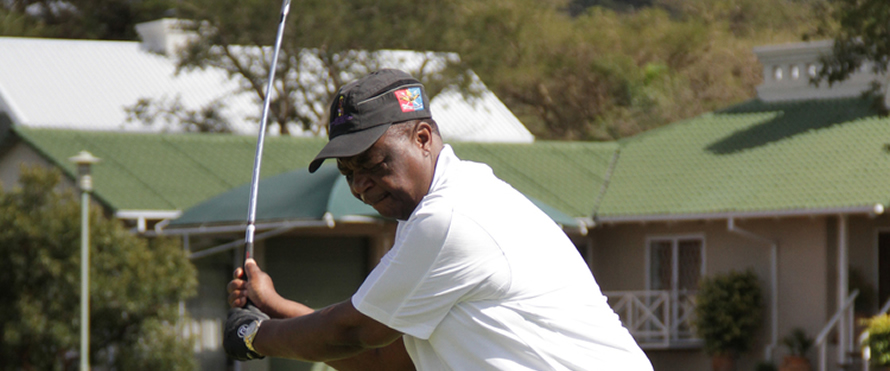 The Sunday Mail
Brighton Zhawi
Godfrey Manhambara and Never Okwanga won the Commander Defence Forces Amateur Golf Tournament at Borrowdale Brook Golf Course and Country Club yesterday.The duo scored 48 points to stifle the challenge of over 50 other teams in the charity tournament that used the betterball format.
The event, which was held through the Musha Mukadzi Armed Forces Foundation, is part of a fund-raising campaign aimed at fighting non-communicable diseases.
It attracted several delegates from the continent that included guest of honour Vice Chief of Kenya Defence Forces Samson Mwathethe, Tanzania's Minister of Foreign Affairs Bernard Kamillius Membe, Malawi Defence Forces' Lt-Gen John D. Msonthi, Dep Army Commander and Chief of Staff Zambia Army Major-General Topply Lubaya and group financial director of Denel Group of South Africa Fikile Mhlontlo, among other senior officials like Commander ZNA Lt-Gen Philip Valerio Sibanda.
Commander of the Zimbabwe Defence Forces General Constantine Chiwenga was pleased with the support the event received.
"The support has been quite encouraging. I did not expect this number of colleagues from the region who have come to support the event," he said.
His wife Marry Chiwenga, who is the national chairperson of the Musha Mukadzi Zimbabwe Armed Forces Foundation, said she expects more corporates to sponsor the event next year.
"It was a good golf day and we expect it to be better next year," she said.