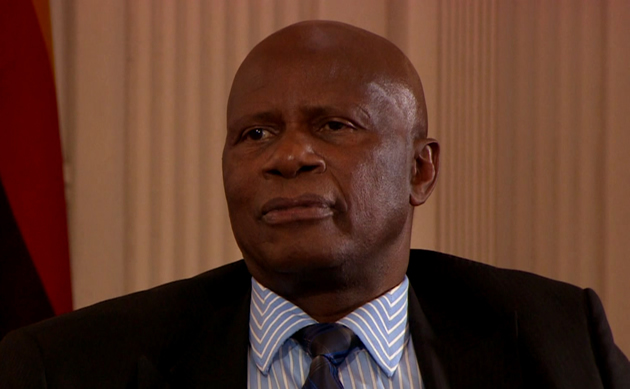 The Sunday Mail
Itai Mazire
Investigations by The Sunday Mail reveal that a web of local and foreign dealers is behind the illegal gold trade. The foreigners — mostly from Asia, the Middle East and South Africa — work in cahoots with influential local businesspeople, mainly in gold-rich areas such as Mazowe, Kwekwe, Kadoma, Gwanda and Chegutu, to recruit middlemen.
These middlemen are given huge sums of cash and luxury vehicles to travel to the identified areas where they offer unregistered small scale-miners more lucrative prices than those pegged by Fidelity Printers and Refiners (FPR), the country's sole legal gold purchaser.
FPR offers at least US$31 per gramme while the dealers up the price to around US$35.
After combing the gold hotspots for the mineral, the middlemen drive back to Harare where the foreign nationals are usually stationed. It is estimated that the middlemen purchase as much as 20 kilogrammes of gold on each occasion. The field purchasers are paid on commission.
Information gathered from industry sources shows that the foreigners travel to South Africa via the Beitbridge Border Post soon after securing their consignment. At the border, they rope in rogue police, immigration and Zimbabwe Revenue Authority (Zimra) officials and their South Africa counterparts to facilitate the smuggling of the mineral across the border.
The gold is refined and sold to established refiners in South Africa.
Value Added Tax rebate is levied for recovering gold from scrap at a rate of 14 percent, which is way above any  FPR price or what local gold industry players make.
Last year, the Minerals Marketing Corporation of Zimbabwe (MMCZ) revealed that after the yellow metal gets to South Africa, it is exported to Switzerland.
In a bid to thwart such syndicates, Zimra acquired state-of-the-art mobile scanners and fixed scanners. The fixed scanners were installed at ports of entry.
The MMCZ, working with Zimra and the Zimbabwe National Road Administration (Zinara), has since indicated they will mount ultra-modern weigh bridges at the country's entry and exit points.
However, some of the syndicates are also using carriers to ferry the mineral across the Limpopo River.
Last year, legislators called on Government to engage the South Africa government to look into how the South Africa Revenue Services' rebate system used by licensed smelters of scrap metal is allegedly being abused to trade smuggled Zimbabwe gold.
Mining associations have also urged Government to free gold trade and enable FPR to accept small gold parcels from miners.