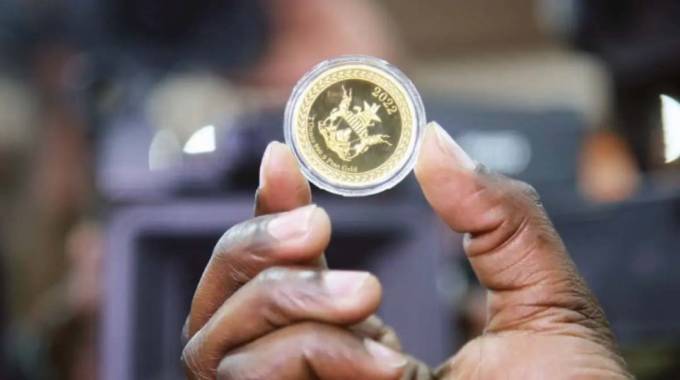 The Sunday Mail
Business Reporter
OLD Mutual says the recent introduction of gold coins on the local market has potential to ease pressure on the United States dollar demand, and could help in mopping up excess liquidity in the economy.
Gold coins were introduced into the market towards the end of July as part of measures to provide investors and the general public with alternative means to preserve value and hedge against the negative impact of resurgent inflation in the economy.
According to Old Mutual, the gold coins could be an effective instrument in curbing the runaway inflation and currency depreciation on savings as they offer a proven value preservation avenue.
"Investing in gold coins sounds like a reasonably rational idea for the primary reason that the coins carry real gold. Gold as a metal commodity has a steady underlying value against alternative assets and cash. That said, before investing, it is prudent to fully consider peculiar risks and opportunities for the investor
"The gold coins seem well-meaning and their attractiveness as a store of value investment instrument seems sound in the context of inherent monetary policy concerns," said Old Mutual in a commentary about the introduction of gold coins.