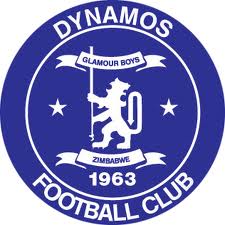 The Sunday Mail
Langton Nyakwenda
"TAKESURE Chinyama grabbed his second hat-trick of the season as Harare giants Dynamos turned on the style to hit half-a-dozen goals past hapless Blue Rangers in a Castle Lager Premier Soccer League match at Rufaro yesterday," a report published in The Herald of July 9, 2012 reads.
Headlined "On-fire Dynamos crush Blue Rangers 6-0", the report described the match as a Dynamos party, with the likes of Farai Mupasiri, Tichaona Mabvura and Roderick Mutuma joining Chinyama on the scoresheet.
There was unrestrained joy in the Vietnam Stand that houses Dynamos fans at Rufaro, as jubilant fans celebrated one of the club's biggest victories in the history of the Premiership.
Sadly, it was to be the last time they celebrated a hat-trick by any of their players in a league match.
One has to go through the archives to find matches in which a Dynamos player scored a brace in a Premier Soccer League match.
A few names like Ronald Chitiyo, Washington Pakamisa, Munashe Gondo, Simba Sithole (now Simba Nhivi), Patrick Khumbula and Mutuma are among those who achieved such a feat.
Goals have become rare at Dynamos. Their goal return, especially in the last three seasons, has been a cause for concern for successive coaches who have taken charge of the Harare giants.
Lloyd Chigowe, Tonderai Ndiraya and now Herbert Maruwa have all experienced the same goal drought.
Dynamos have a paltry average of 0.7 goals per match in the last three seasons.
In 2018 and 2019, they scored 28 goals in each season, at an average of 0.73 goals per match.
They improved slightly to 0.9 goals per match last season, after scoring 33 times in 34 matches.
Their goal per match ratio so far this season stands at 1.1, boosted by the 4-0 win over Sheasham at the National Sports Stadium in which the Gweru side conceded two own goals.
In fact, Dynamos have scored four goals in a league match only twice in the last six years.
DeMbare's biggest win in the last 10 years was the 6-0 thrashing of How Mine on August 24, 2017.
So far this season, DeMbare have scored nine goals in eight matches.
They have also fired blanks in four outings.
The fact that Dynamos' leading scorer is centre-back Frank Makarati, with two goals, sums up the goal crisis at the side. Strikers Emmanuel Paga, Tinashe Makanda and Jayden Bakare have a goal each.
Wide man Tendai Matindife and central midfielder Donald Mudadi also have a goal apiece.
Today, they face red-hot Manica Diamonds, who have scored 14 times in nine matches and are fortunate to have a striker by the name of Fortune Binzi.
Binzi leads the Premiership scoring charts with eight goals and is the only player to score a hat-trick this season.
Although Maruwa said he would not devise a special plan to contain Binzi, the DeMbare gaffer must be wishing he had a striker like the former Yadah Stars marksman within his ranks.
Maruwa thought he had found a solution to DeMbare's perennial goal-scoring problems when he signed the trio of Eli Ilunga, Nyasha Chintuli and Bakare.
The trio scored a combined 29 goals at their respective clubs last season.
Ilunga led the charts for Black Rhinos with 11, Chintuli had nine for Ngezi Platinum Stars before joining Manica Diamonds in the second-half of the season, while Bakare netted nine times for relegated WhaWha before he was voted Rookie of the Year.
But it looks like the goal drought has persisted in the blue half of the capital city despite the trio's arrival.
"It appears some of these guys are lacking confidence in front of goal," Maruwa told the media last week.
So dire is the crisis that DeMbare are now struggling to register a shot on target.
The club has now gone for two consecutive matches without scoring.
Club legend Moses Chunga, who scored a record 46 goals for DeMbare during the 1986 Super League season, said the players lack grit and competitiveness.
"You are as good as you train," says Chunga.
"Coaches should conduct drills that stimulate scoring.
"The mind is like a computer and if you programme it that you should always score, it becomes automatic.
"Scoring is in the mind . . . you get used to it. But it all starts at training, whether you are practising shooting, heading, one-on-ones and so forth."
Chunga also went down memory lane.
"We also had a very competitive reserve side, which we played against every Thursday, and these were more like real-game situations.
"Our coach, Sunday Chidzambwa, was so serious about those sparring games. Sometimes, those games would drag to about 8pm if we were not scoring," recalled Chunga.
"Strikers need to be imaginative; they need to take risks. Creativity is key and they need to dare to attempt things.
"At big clubs like Dynamos, you need to have players who possess a fighting spirit; the will to gain an upper hand over their opponents.
"They must have a passion for competition."
Former Zimbabwe national team coach Wieslaw Grabowski is convinced most Premiership strikers are lacking in technique.
"Today, we talk of biomechanics in football, which is technique-related. Strikers need to be taught how to shoot, how to get into space and when to play one-touch passes," said Grabowski.
"You also need to correct your mistakes at training. "There are naturally gifted players who can learn by watching matches on TV; these will implement what they see, but with most of the players, you need to teach them repetitively."
To their credit, DeMbare have been solid at the back.
They have conceded twice in eight matches, at an average of 0.25 goals per match. They had the second-best defence in the league behind Highlanders after round nine of the 2023 Castle Lager Premier Soccer League.
But today, even that solid defence will be put to the test by red-hot Binzi, who had earlier grabbed a brace before finding his hat-trick.
Fixtures:
Dynamos v Manica Diamonds (NSS), Sheasham v CAPS United (Mandava), Hwange v Triangle (Colliery)
■ Twitter: @LangtonGuraz