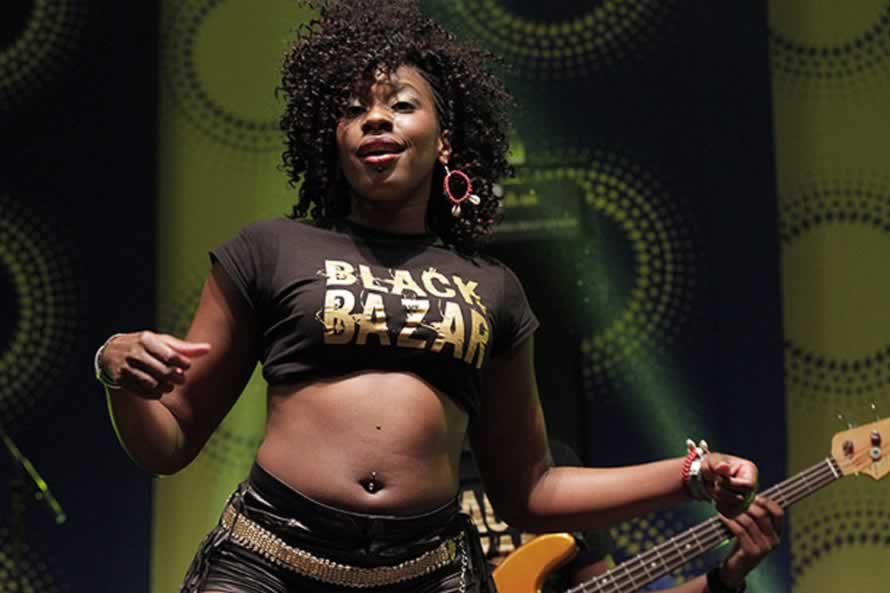 The Sunday Mail
When the just ended Harare International Festival of the Arts (Hifa) season was upon us, many assumed that it was just a time of the year when music fills the air. But there was much more to the festival, fashion added glamour and flavour to the event.
Hifa may be over, but one can never forget the fashion that came with it.
During the hype of the festival, many people were dressed in outfits that they were proud to show off.
Considering the rate at which the fashion craze hit the festival, one could be forgiven for concluding that Hifa was a fashion festival. Fashionistas were evidently bent on outwitting each other.
From denim cut-offs to crop tops, fringe and crotchet dresses, revellers stepped out in style as they left their comfort zones and unleashed their inner fashion devils.
The week-long fête saw families and couples stepping out — and their style was as festive as ever!
But fashion is an art, by the way!
In fact, each festival has its own signature look that sets it apart from the rest.
The just ended fête saw a rise in women sporting doeks as an accessory. Worn in different shapes and styles, the doeks were truly a marvel to watch.
While the celeb set showed off one major look after another, the fashion queen of the festival seemed to be Toya Delazy. She was sporting black MC Hammer pants, printed blue jean shirt and a gold and black Taqiyah (skullcap).
This did not take away the elegance from the other celebrities — Cynthia Mare, Dobet Gnahore, Oliver Mtukudzi, Jah Prayzah and many other artistes were all dressed fashionably.
Most of the looks at the festival turned it up to the next level, from the tribal attires to near nakedness.
Talking of near nakedness, those who thronged the Congolese musical outfit Black Bazar's can testify how raunchy one of their lady dancers was dressed. Wearing a black leather butt-rider and a matching cut-off top, the dancer struggled to pull it down whenever she would have got down doing what she knows best.
Despite the mishaps, the Black Bazar dancer was truly a spectacle.
However, there is one important thing to remember about the whole fashion showcase. There was something so casual, cool, relaxed and comfortable about getting into the vibe.
While black and white people, without being racist, tried to stick to what they would love to call ethnic dressing, some were too innovative in their combinations and ended up sporting fashion pieces from many ethnic groups. Many white people donned African prints.
Wherever one may go in the world, people will always dress in a way to suit their environment.
Hifa also had a slot coined the Fashion Dome for skilled individuals to showcase their expertise during the week-long festival.
The Fashion Dome consisted of a unique fashion show called ''Trash Queen''.
This was an initiative that motivated designers and spectators to admire fashion but with the evironemnet in mind, with specific reference to the disposal of waste.
Participants from self-help groups, remand centre children, local schools and individuals had to design and make fashion attires from trash — beer cans, air filters, bubble wraps and CDs, among others items.
Designers, young and old, came up with fashion designs using the scrap material.
Some outfits were a marvel.
A fashion segment was introduced to Hifa for the first time and chicly dubbed HIFAshion in 2013.
Hifa has grown to be one of the most vibrant festivals on the continent showcasing works in theatre, music, dance, fine art and poetry. This year, the festival ran under the theme ''Switch On''.