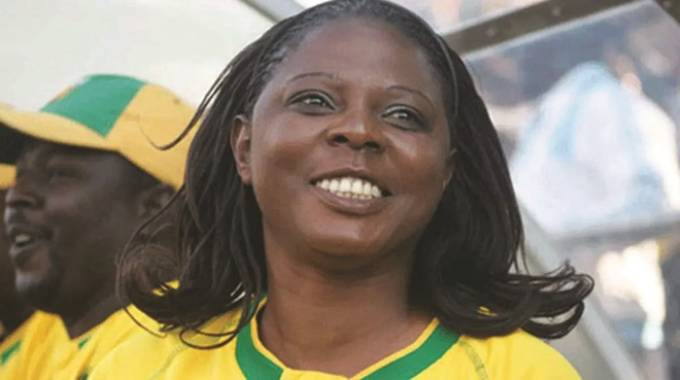 The Sunday Mail
Arthur Choga
IN 1982, when I was in Grade Three, I switched schools to go to the newly desegregated "multi-racial" ones.
I loved football, but this little school, Macheke Primary, did not offer it.
The school was tucked in-between farms and had rugby fields, tennis courts, a swimming pool and a beautiful athletics track, but no football field.
Fortunately for us, we had a headmaster who saw into the future and immediately introduced the game.
The whole school had fewer than 80 learners, so getting a team together was a challenge.
I was the first team goalkeeper in Grade Three.
I was also one of the more accomplished players, having come from Bernard Mizeki College (BMC), where football was loved and actively encouraged.
I had an uncle who was a goalkeeper in the BMC first team and all he did in his free time was teach me to be a keeper.
His idol was Japhet Mparutsa, because he was also short and loved to dive.
I did not support Dynamos, but I could not be Duncan Ellison — the CAPS United keeper — so, Japhet it was.
Anyway, our school team was made up of both boys and girls of all age groups.
One afternoon, we played against Marondera's Godfrey Huggins.
That team was loaded with kids from places like Dombotombo and other places.
They had shin pads and proper boots, and they were fearsome.
They beat us 8-1.
I was the man of the match.
We celebrated our single goal like we had won the World Cup.
It was scored by a girl called Edith Nyamupanda.
Edith was a striker who could do "ups" (keepy-uppies) like any of the boys.
At the time, though, girls who were good at football were a novelty.
I do not know what path her life took, but she opened my eyes to the possibility of girls on the football field.
When the Zimbabwe women's team captured the nation's imagination in the inaugural COSAFA Women's Championship, it was a culmination of a journey of passion taken by sports administrators, who dug into personal reserves and pushed for a concept that many were struggling to accept.
Women like Pauline Matute, Faith Mpaso, Susan Chibizhe, Mabel Chidhakwa and Theresa Maguraushe pushed against unyielding barriers and battled conservative mindsets to bring women onto the football field.
Players like Precious Mpala, Rose Mugadza, Nomsa "Boyz" Moyo, Onai Chingawo, Sithetheliwe "Kwinji 15" Sibanda and others laid a platform for the growth of the game.
While entrance was free, the interest garnered by the results the team was posting ensured full houses at Rufaro Stadium and created a strong following for the team.
In 2016, the Mighty Warriors qualified for the Olympic Games in Rio, Brazil, becoming the first Zimbabwean football team to reach the global sporting showpiece.
For years after this high point, the women's game seemed to slide backwards, as the team failed to qualify for major tournaments and progressively lost ground on its earlier promise.
The ban from international football has not helped matters at all, as the Mighty Warriors have gone on to miss key tournaments, including the 2024 Women's Africa Cup of Nations to be hosted in Morocco.
It is, however, pleasing to note the continued growth of youth football among women.
An increasing number of academies are registering and training girls and women.
An organised structure is emerging for clubs, with Under-14 and Under-16 teams.
Bulawayo Chiefs FC — a Premier Soccer League side — have women's teams from junior level.
The Mighty Warriors heritage seems to be inspiring local academies.
This shows they are planning for the future, as they know full well that Zimbabwe will not be isolated in football forever.
One way or another, the Mighty Warriors will be back on the field, and with a strong scouting network and clear selection criterion.
The future of any sport depends on its ability to sustain its success.
The legacies left by players such as Susan, Faith, Pauline and Mabel seem to be falling into safe hands now.
Structured programmes — with equal attention to social, educational and sporting needs — will help develop the next generation of sports stars.
These girls ride on the shoulders of those who went before them, carving paths across rocky cultural terrain and making inroads into jungles of sexism and negative perception.
Now, fathers happily accompany their daughters to games.
It is a whole new world, and we need everyone involved to ensure this generation, which is coming through, does not lose its dream.
■ Feedback: [email protected]