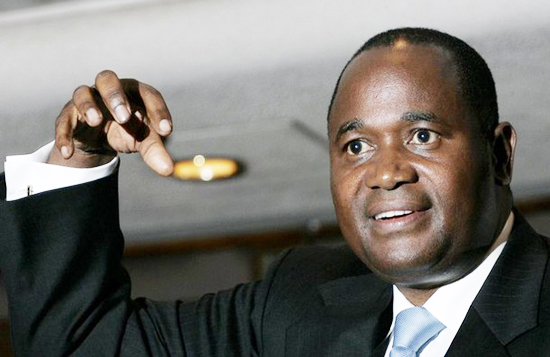 The Sunday Mail
Dr Munyaradzi Kereke
It is common cause that there have been some misunderstandings between Dr Gideon Gono and myself over the past few years.
Given the publicity these matters attracted, it had become necessary to clear the air for good order.
I wish to confirm that Dr Gideon Gono and myself have now established common ground and amicably resolved all our differences.
This resolution has come about freely and voluntarily as a mutual derivative of either party's sincere desire to put matters to rest.
Through our respective legal counsels, we resolved to go back to the drawing board and carefully re-examined and reconciled all areas upon which I had sought the interventions of the courts.
This led to a meticulous retrospective review process which went on very smoothly as both parties were fully committed to this voluntary process.
As we progressed, it became apparent that our major areas of differences arose from various plausible reasons.
For example, in relation to gold sales at discounts that were high, Dr Gono fully agreed with me on my points and he proved that he had promptly cancelled this gold-backed loan facility which some junior officers of the central bank had signed.
The other area included the wide variations in transaction book values depending on which hyper-inflation exchange rates one used to convert flow values to foreign exchange equivalences.
The other major area we exhaustively reconciled related to strategic support to public enterprises that had not been fully captured in the debt stock at the point I left the central bank.
We were able to track this to the eventual Reserve Bank Debt Stock which was adopted by Treasury through an Act of Parliament.
Other areas related to differences caused by information asymmetries which naturally arise in respect of strategic national programmes, particularly those of a sensitive security nature; and so forth.
At the end of this constructive process, which also included all other areas that were in dispute between us, I was fully satisfied that all the apri ori grey areas in contention had been cleared.
I, therefore, gladly withdrew all my court cases against Dr Gono and we agreed that all the sling-shots against one another had no place between us anymore.
I duly tendered my sincere apologies to Dr Gono and his family for the inadvertent possible injury the disputes may have caused to them.
Likewise, Dr Gono expressed his desire to allow the spirit of true reconciliation and forgiveness to prevail between us.
The wise counsel of the book of Colossians chapter 3:12 to 14 will, thus, characterise our redefined relations into the future.
Having said this, I want to profusely apologise to the country's leadership and the nation at large for the possible dent on the country's image my brawls with Dr Gideon Gono may have caused.
Things could have been handled differently. I am truly sorry. Please forgive me.
Having reconciled all the areas that had been in dispute, warranting my withdrawal of all court cases, my sincere prayer is that Dr Gono be seen in the rightful perspective of his invaluable worth over the past; in the present day and in future trajectories of our economy and in other developmental aspects of our country.
The regrettable conflict I had with Dr Gono in the past should not be allowed to cast wrongful impressions on Dr Gono's integrity, professionalism, patriotism, ideological congruence with Zimbabwe's ideals, and what he can positively contribute to the welfare of our economy and society in general.
He is capable and effective.
I want to end by thanking my wonderful family for their amazing enduring love and support for me.
They are a true blessing from God. May the ever-present hand of The Lord continue to guide and protect them from harm's way.
Thank you.