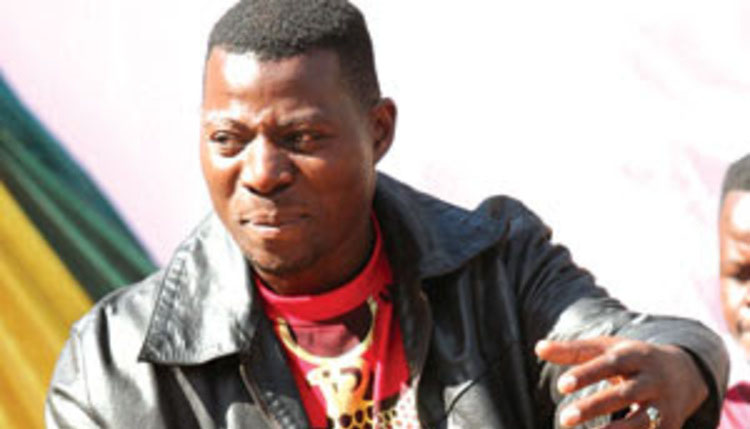 The Sunday Mail
THE family that the late Tongai "Dhewa" Moyo fought hard to keep intact, even on his death bed, is now scattered to the four winds.
His eldest son and heir, Peter Moyo, has allegedly abdicated his responsibilities as a result of what some family members say is a huge ego and selfishness.
There is an ugly sibling rivalry within the late Dhewa's family. Most visible is the enmity between Peter and his younger brother, Obert Tongai Jnr Moyo.
Peter, also known as Young Igwe, will not help Obert launch a debut album in July.
"Obert's mother called requesting me to help him but I can't do that because he has not officially communicated with me for help. I have changed equipment three times over the years and he could benefit from the old stuff but is missing out because of his rogue behaviour," said Peter.
In the African context the demise of the head of family should not mean the end of the family. It has always been the duty of the heir (be it eldest son or uncle) to unite, provide and protect.
But the Utakataka Express boss has evicted all his siblings from their late father's home in Mbizo, Kwekwe.
The property now houses Dhewa's former wife and mother to Peter, Maud Chirwa, and Young Igwe's two children.
Maud and Dhewa divorced before Peter (30) could talk.
Dhewa's other wife, Barbara Muchengeti, committed suicide in 2010; while Miniehle Mukweli left the house after the singer's death. Dhewa's other two former wives are in South Africa.
Before his demise, the talented musician lived with six children from five women: Peter, Nyasha, Obert, Tanaka, Natasha and Nicole in Msasa, Kwekwe. He also lived with wife Miniehle.
Now Peter's siblings have gone to their mothers and/or maternal relatives. Nyasha is in South Africa under her mother's custody while Natasha (Miniehle's daughter) now stays in Harare.
The late Barbara's children Tanaka (13) and Nicole (8) are in the rural areas of Sesombe with Dhewa's mother Esther Vhengeya (86), known to many as Gogo Chihera, who can hardly take care of herself because of advanced age and inadequate means.
Obert (20), son to Lucy Muyambiri, is in Chitungwiza with his mother's sister. Before that, he too was in Sesombe.
Obert believes Peter is deliberately frustrating his growth as a musician.
"I'm working towards uniting the family. The situation is chaotic at the moment. Every child that was left by mudhara (Tongai Moyo) in Kwekwe is now staying with their relatives.
"Peter captured the Mbizo house for himself and his mother. He has chased everyone else away. I had to be rescued by my mother after I was evicted from Mbizo," claimed Obert.
"The bone of contention is inheritance. I and every other one of my siblings did not benefit anything from the assets dad left but that is not the issue. I want the musical talent heritage. I want the talent.
"I know I'm a better version of Tongai Moyo than Peter. Besides, a prophecy was long made by an apostle on my potential as a band leader."
Three years back in an interview with The Sunday Mail, Peter submitted that he looked after 20 kids and paid more than $2 000 in school fees per term.
Obert scoffed at this.
"He is a black sheep in the family. Peter refused to pay for my Ordinary Level exam fees and I almost failed to write. It took my mother's last minute intervention for me to write O-Level exams.
''He rarely pays fees for any of us and when he does so it is after some serious tussles.
"This is the reason why at one time I had to steal money from him. I needed to use the funds to address some pressing personal challenges I was facing."
Peter has a different version.
"I used to communicate with Obert very much but not anymore. He left home long back and I don't even know where he is. I just know that he is working on a new album with the help of (Brian) Samaita, who I think is giving him bad counsel," said Peter.
"Samaita is a failed musician. He tried to destroy Utakataka Express after the demise of Tongai by forming his own group and using some of my band members (Spencer Khumbulani, Shiga-Shiga and Willard Loti) for recording.
"He now wants to use my brother to fight me. He will fail again because Obert cannot write a song or even sing. Last time they spent two days trying to make him sing just a single verse."
He also denied evicting his siblings.
"They are at home, you should believe what I'm telling you not what people are saying. They can travel here and there but they stay in Kwekwe and still have access to the Mbizo home just like any other relative of Dhewa," he said.
When we visited the house in question, none of the siblings were present or appeared to reside there.
Peter said he could have taken the legal route when Obert started recording music using the band name Utakataka Express, saying company records showed he was the "only" legal director.
He suggested they could go the Chimbetu family route, whereby everyone was free to use the name Orchestra Dendera Kings made famous by their patriarch, Simon "Chopper" Chimbetu.
Obert — with the help of Dhewa's long-time buddy Brian Samaita — has released a single titled "Dhewa Vedu" at Diamond Studios with the full album expected in July.
Songs on the forthcoming album include "Basa Iri", "Mudiwa Zimbabwe", "Ishe Wangu", "Chihuta" and the single "Dhewa Vedu".
He has been using the name Utakataka Express. Utakataka Express is the name of the backing group Dhewa used before Peter inherited it.
Obert said he had received threats from "unknown thugs" who wanted him to drop the idea of forming a musical group or recording an album.
"I now rarely use my old number. I have been receiving all sort of threats from people against my project," Obert said.
In a tactical retreat, Obert is branding his group "Utakataka — Rise of the Machine".
"I discovered I will cause confusion. I want to beat Peter smart. I have a book full of songs that I composed and need to record. The issue of finance, lack of practice space and equipment is what has been slowing me down. Samaita is assisting but I would appreciate help from other ends," said Obert.
While some musicians complain about piracy, Obert said he would use it to his advantage.
"My single was poorly distributed and I would rate its penetration at about 48 percent. Things will be different this time around. I want to push my music through piracy," he said.
He ruled out the possibility of ever joining Peter's group due to what he called "ideological differences".