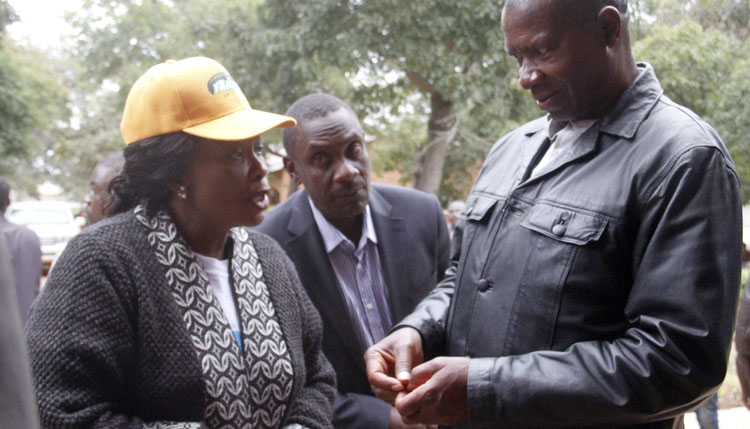 The Sunday Mail
First Lady Auxillia Mnangagwa yesterday paid her condolences to the Sibanda family in Gokwe following the death of Gogo Yowana Kubvoruno Sibanda, mother to the Zimbabwe Defence Forces (ZDF) Commander, General Philip Valerio Sibanda.
Gogo Sibanda passed away on Friday and will be buried today in Dera Village, Gokwe.
She was 98.
Addressing mourners at a church service held at St John's Baptist Roman Cathedral, the First Lady said it was sad that Gogo Sibanda had passed on.
She said although death is not easy to accept, people should abide by God's will.
"Ndine hurombo zvikuru ndakazvimiririra uye ndakamirira baba, President vedu vaMnangagwa.
"I heard about the funeral while I was here in Gokwe. Rufu harujairike, ndine hurombo," said Amai Mnangagwa.
"God has plans for each and every one of us. Everyone has his or her day when we shall be called to rest by the Creator. Rest in peace Mbuya Sibanda," she said.
General Sibanda said his mother's death is a blow to the family.
He said she was a unifier who has left a legacy of unity and love.
"She was a unifier in the family and loved everyone. She was a loving mother who cared for all relatives without discrimination," he said.
"She will be greatly missed."
Gen Sibanda thanked the First Lady for her support.