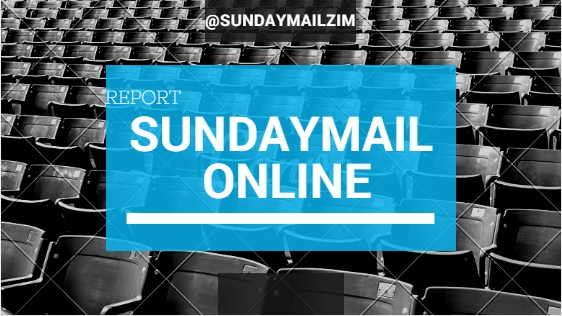 The Sunday Mail
Delight Chitingwiza Chinhoyi University of Technology
Days matured into months and months into years but nothing, not even time can wash away memories of that day. My mind rewinds like a cassette to play the song of that dilemma. A vivid picture of what happened that day remains stuck at the back of my mind and nothing can brush it off. I can still hear his voice rising an octave and blood splattered on the velvet coloured wall. Each day is a constant reminder of that and I haven't woken up from that nightmare.
William was an able bodied man with a body men could kill to have and ladies could die for. He was muscular and averagely tall with a clear resemblance of God's perfect art. He was light-skinned, handsome and had an Adam's apple which completed the look. Judging by the cover, he was the intriguing novel I always wished to read. Without any warning signs we moved from friends to lovers. He definitely played his cards right and made it out of the 'friend zone' pretty fast.
A year after we started dating he moved to Canada to further his studies and I was left alone and lonely. Initially, it came as a blow but as time passed I got accustomed to the situation and disengaged myself from the sorrow. For the four years he was away our love grew tremendously to fulfil the age-old adage that distance makes the heart grow fonder. I was unaware that fate in all its cunning devilry had positioned me as a helpless pawn in its masterpiece game of chess called life. I was way deep in love to figure out any warning signs or red flags. Love is really blind.
A spoken word is like a sparrow, once it escapes your orifice you can never catch it. A few weeks after he jetted in, I heard through grapevine that he cheated on me whilst he was staying in one of the most enticing places in the world. You can't believe everything you hear and at the end of the day love conquers anything, I thought. I brushed off the idea of him cheating on me but once the reed of doubt began taking root in my mind, I began to question his fidelity. I decided to ignore him at every level of communication as my anger simmered and stewed. I was literally 'ghosting' him. I was so addicted to his love unknowingly that my heart just let go and I took him back in.
Life bounced back to normal and everything was flowing smoothly like a calm river. He proposed with a huge twelve-carat custom made sparkler and how could I say no to a man I loved so much that I prayed for him more than I did for myself. We got married at a posh, intimate and out of this world ceremony. We had initially planned to honeymoon in Canada but he waltzed his way out of that by organising one for Zanzibar. I couldn't care less where we would go as long as I was with him. Judging by the way days flitted by, fate had planned our pleasure to be short-lived.
Our near perfect honeymoon flew by and we jetted back home. We started our married life in style and we were hot and happening or so I thought. Just after the honeymoon he had a business trip to Canada and I couldn't go with him as I had my own career to take care of. The intended two weeks transformed into a month after which 'he came back'. He was a completely different person from the one I had known for a greater part of my life. I knew that there was something he was not telling me but I couldn't point out what. I struggled to set my mind straight as I salvaged possible contributing factors and my thoughts ate me up.
I kept my suspicions at bay until one day when all hell broke loose. I was settling into my office to get the ball rolling when a package was delivered. I tore off the wrapping to disclose the contents and baby photos ushered me into the nightmare that was about to unfold. There was a letter which stated that William was the baby's father and with just one glance at the photos I knew it was true. Everything started spinning in my head and I could only watch as the world crumbled at my feet.
I pinched myself real hard to tear off some skin hoping it was all a dream. I sweated profusely, became pale and my lachrymal ducts produced enough tears to make my eyes sore. I grabbed my framed wedding photo and smashed it hard on the floor. A God sent friend walked into my office and calmed me down before taking me home. Little did I know that there was more drama waiting to unfold. The moment I stepped into the house, I saw something I struggle to explain even now. He was stark naked and obviously not alone. As hard as it was for me to believe, he was in bed with his supposed secretary utilising the whole day they had to themselves whilst I was at work. I screamed so hard that I could feel the pain in my chest. I was so hurt more than I had ever been before. I ran outside barely affording to hold my tears and felt like a used sanitary pad stuffed in a trash bin.
He followed me outside with just a towel round his waist trying to explain or ask for forgiveness. There was absolutely no need for him to explain anything since the photos of his dead ringer and adorning just his birthday suit whilst in bed with a woman explained it all. Before he could say anything to me two policemen walked in with two foreign looking ladies I had never seen in my entire life. William was just standing with his mouth wide open, half naked and a more confused than ashamed facial expression. After staring hard at the ladies for a while I identified the other one I had seen on the baby photos delivered earlier that day. The other one was then identified as his fully wedded wife and they were both from Canada. I couldn't believe my ears more than I could actually believe that he cheated on me. Before I could digest any of this, the police officers said that he was a wanted criminal in Canada for money laundering and fraud. 'Wake me when the movie ends,' was all I could say amidst all this drama.
Without any hesitation he admitted to everything. I couldn't point out what was worse, him cheating on me or the crimes he committed. I raised my now blotched face to look him in the eye when i heard a gunshot. I saw blood oozing from his mouth, splattered on the wall and soiling the towel round his waist.
He dropped down dead like a log toppled over. His secretary-cum-mistress had shot him before finishing herself off. I felt my whole world crushing at my feet and I knew I could not patch up the pieces. My fairytale had the worst ending. I lost something I thought I held so tightly in my hand. My only joy was robbed from me and I was left heartbroken. I can only find peace in telling myself that he was the best thing I never had, a dream that never came to pass and a song never meant to be sung.
Students, YOU CAN SEND YOUR ARTICLES THROUGH E-MAIL, FACEBOOK, WHATSAPP or TEXT Just app Charles Mushinga on 0772936678 or send your articles, pictures, poetry, art . . . to Charles Mushinga at [email protected] or [email protected] or follow Charles Mushinga on Facebook or @charlesmushinga on Twitter. You can also post articles to The Sunday Mail Bridge, PO Box 396, Harare or call 0772936678.