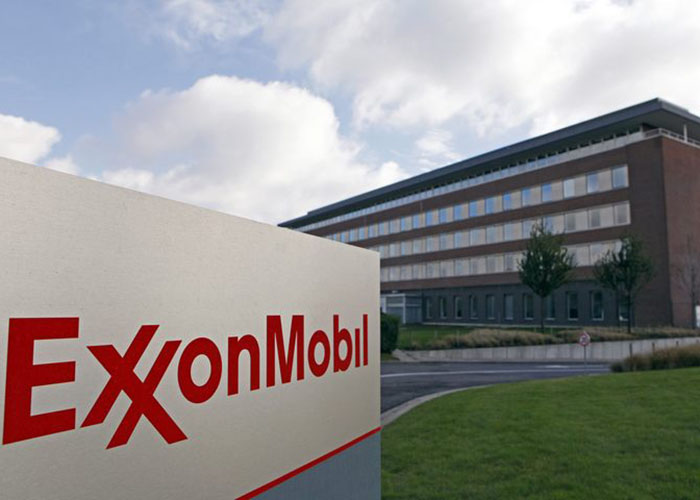 The Sunday Mail
EXXON Mobil Corp said it will buy 25 percent of a liquefied natural gas project off Mozambique from Italy's Eni SpA for about US$2,8 billion as the US oil giant expands its worldwide LNG footprint.
Exxon will buy half of Eni's 50 percent stake in offshore Area 4, the Texas-based explorer said in a statement on Thursday.
The concession, where Eni discovered gas in 2011, holds an estimated at 85 trillion cubic feet of the fuel.
Exxon's purchase price represents a 47 percent discount on what China National Petroleum Corp paid for one-fifth of the asset in 2013, said Sam Margolin of Cowen and Co.
Exxon's involvement could accelerate the development of one of the world's largest liquefied natural gas projects as oil majors increase their focus on the cleaner fuel, considered a bridge to a low-carbon future.
While Eni will continue to operate the Coral floating LNG project and all the subsea wells and pipelines in Area 4, Exxon will lead the construction and operation of onshore liquefaction facilities.
Exxon has been beefing up its LNG portfolio because the company's internal forecasts show demand rising at an average annual rate of 1,6 percent through at least 2040, more than twice the rate for crude.
Last month, Exxon bought InterOil Corp. to secure the driller's vast gas discoveries in Papua New Guinea, where Exxon already operates an LNG export complex.
The company is also in the midst of a 10-year, US$20 billion expansion of US chemical facilities and refineries to tap the proliferation of shale gas and oil in its home country.
Exxon's "strategy remains focused on gas-to-end user conversion, both through LNG and petrochemicals expansion, which it sees as the two largest growth markets within the petroleum complex," Margolin, a director and lead analyst at New York-based Cowen, said in a note to clients.
Eni's shares recovered earlier losses of as much as 3,2 percent and traded at 14,60 euros, down 1,4 percent.
"Having Exxon as a partner is certainly positive given their experience in such complex projects," said Alessandro Pozzi, an analyst at Mediobanca SpA who had expected the stake to fetch only US$2 billion.
Exxon's buy-in at a higher-than-expected price should "ease investor concerns" on the project, said Biraj Borkhataria, an analyst at RBC Europe Ltd.
Eni is making good on its March 1 promise to deliver five billion euros (US$5,3 billion) to seven billion euros of asset disposals by 2020.
That target doesn't include the sales of stakes in the giant Zohr gas project off Egypt to BP Plc and Rosneft PJSC, which brought in US$2,1 billion last year, according to Mediobanca.
For Exxon, the deal demonstrates its "LNG ambitions following the InterOil deal," according to Anish Kapadia, senior research analyst at Tudor, Pickering, Holt & Co International LLP.
That US$3,9 billion acquisition gave Exxon a 35 percent stake in the Elk-Antelope natural gas field in Papua New Guinea.
Mozambique's state oil company, Korea Gas Corp. and Galp Energia SGPS SA each hold 10 percent of Area 4, while the remainder is owned by China National Petroleum Corp through its 28,6 percent
stake in Eni East Africa.
BP Plc has agreed to buy all LNG production from the Coral South Floating LNG plant, it said in October.
A final investment decision on that project has yet to be made amid concerns it might be impacted by Mozambique's failure to make an interest payment on a Eurobond in January, becoming the first African nation to default in six years. — Bloomberg.