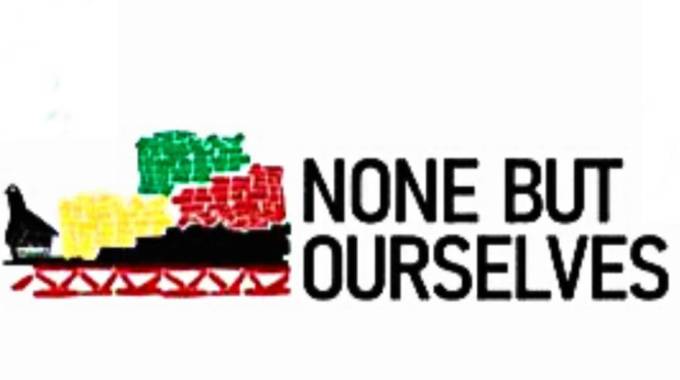 The Sunday Mail
President E.D. Mnangagwa THE conflict ensuing in Europe is radically recasting the post-1945 world order in which the West has held sway all along.
International trade as we have known it since 1945, appears about to change.
Across the globe, nations appear to be retreating from, or radically rethinking globalisation.
Old alliances either no longer hold or are being severely tested.
The hitherto unchallenged currency and medium of international trade is being shaken as a key global player, Russia, demands payment in its domestic currency.
The Chinese yuan is also challenging dominance of the United States dollar.
All this points to a shift in the global epicentre.
illegal sanctions
Like in the case of Zimbabwe which has endured more than two decades of illegal sanctions, the conflict raging in Eastern Europe has made many nations realise how powerful nations and global interests still function on old and archaic notions of "spheres of influence", and that they will not hesitate to use unilateral economic coercion to bully independent-minded states unwilling to kowtow to their whims and interests.
All this portends great changes in ways nations engage, reach out for safe and gainful partnerships, transact internationally, and relate or submit to global regulatory frameworks and institutions as we have had from post-1945.
Fortuitously, Africa had a premonition of this meltdown in world affairs, and had already embarked on a robust framework for continental free trade, underpinned by Agenda 2063.
This was a stroke of far-sightedness, indeed a new trajectory which must find justification and impetus in the ensuing global turbulence.
Russia, Ukraine conflict
Russia and Ukraine, the two nations in conflict, are big players in the global economy, principally in the key sectors of technologies, agriculture and energy.
The ongoing conflict between them has reverberated globally, including disrupting world markets and supply chains, all against post-pandemic fragilities already afflicting the world.
Zimbabwe, itself already a victim of western unilateralism, is in the full glare of all these global headwinds.
Against NATO's provocative eastward expansion in Europe, and Russian Federation's robust response to that threat of encirclement by NATO, a new situation has arisen which require that we re-map the world with a view to finding our own place and securing our interests in it.
A new world order is emerging, and Zimbabwe must respond appropriately and creatively, so it is not sidelined or placed on the receiving end of these fast-paced global changes.
Our activities in the past two months, and going forward, should be understood from that broad, regional, continental and global perspective.
The months of March and April have seen us embark on critical international engagements with countries in three regions on our African continent, and with another one in the Middle East.
We paid two State Visits to sister Republics of Kenya and Mozambique, with Zimbabwe and Rwanda holding a joint permanent commission here in Harare.
Our relations with Kenya are set to be consolidated later this month when President Uhuru Kenyatta replies through a State Visit, and by opening our premier Zimbabwe International Trade Fair.
All this is consistent with the ideals and goals for moulding an African Continental Free Trade Area in which intra-Africa trade receives top priority, and shapes our collective destiny as Africans.
About mid-March, we led the Zimbabwe delegation to the United Arab Emirates marking the high point of our participation at the Dubai 2020 World Exposition.
UAE now tops as Zimbabwe's trading partner, with its position as a net importer of virtually all its food needs offering huge opportunities for our economy which is anchored on agriculture.
Zimbabwe stands beholden to President Kagame for helping us successfully expand our bilateral relations with this key Middle East country which is also a gateway to world markets.
Our Economic Diplomacy, founded on our two-part policy of Engagement Re-engagement, is thus in full swing.
Under the Second Republic, we committed ourselves to ensuring Zimbabwe attains upper middle-income status by 2030.
The road to that desired end-state has been defined successively by the Transitional Stabilisation Plan, TSP, and our National Development Strategy 1, NDS1, and its sequels.
The changing global situation which is increasingly being shaped by conflict and unilateralism, enjoins us to look to ourselves, to our region and to our continent primarily.
Beyond ourselves, our region and our continent, we face growing uncertainty which we can only offset through creative and responsive diplomacy.
Zimbabwe's external relations and interpretation of engagement and re-engagement must reckon with this stark reality.
So, too, should our citizens as they seek to understand how Government's external relations programme is being shaped.
Foremost, Zimbabwe must be a food-secure Nation.
This means ensuring our agriculture is modernised through mechanisation for greater efficiencies and productivity.
We will not stop at anything to achieve food security for our Nation.
For that to happen, we need to secure vital inputs for our agricultural sector.
The conflict between Russia and Ukraine, with the resultant turbulence in global food prices, is a wake-up call to us all.
Global supply chains both for fertilisers and grains stand imperilled by that conflict situation.
Home solutions
This puts accent on home solutions.
My engagement with the sister Republic of Mozambique, principally in respect of thermal gas-related projects we jointly envisage in the Buzi area of Mozambique, aim to secure energy, and fertiliser needs for our agriculture.
Mozambique also offered land for joint agricultural projects which we need to pursue both at inter-state and people-to-people levels.
Mozambique welcomes our participation in their agricultural sector.
We should seize the opportunity.
For Zimbabwe to industrialise sustainably, she requires sufficient energy.
Presently, we face a deficit on our energy needs.
This deficit continues to grow day by day as our mines reopen and our industries recover and expand.
From as low as 47 percent in 2020, our industry capacity utilisation stood at 66 percent by end of 2021.
It continues to grow in 2022 and beyond.
That means our power needs continue to gallop in sympathy with this industrial upturn.
While Kariba Hydropower project has been our energy mainstay, its reliability is subject to water levels in the Zambezi River.
As we saw recently, this can no longer be guaranteed in these times of climate change.
hydro-electric projects
The shift to green energy and economies limits scope on thermal power whose raw material, coal, we have in abundance.
With that background in mind, real possibilities lie in developing solar, gas and more hydro-electric projects.
In respect of gas and hydroelectricity, the sister Republic of Mozambique offers huge opportunities both for immediately augmenting our own power supply through more imports, and in medium to long term, through new energy projects built on a joint venture basis.
The projected gas pipeline from Buzi to Mutare should offer new possibilities, as too, does the Mpanda Nkuwa Hydroelectric Project whose power generation capacity is remarkably stable, thanks to waters from Zambezi, Kafue and from waters that flow from Malawi.
Zimbabwe should team up with Mozambique's power authority EDM, whose thermal gas project I had occasion to visit during the recent historic State Visit to that sister country.
Still on energy, I am aware that we have our own thermal gas in Lupane which needs tapping.
The insights we got through our visit to EDM thermal gas electricity generation plant, leaves us clearer on how to go about it, and where to source technologies both for tapping the gas and harnessing it for energy and fertilisers.
Lupane gas project will ensure multiple gains for our country, now that our water reservoir at Gwayi-Shangani, and the water pipeline to Bulawayo are on course to completion and execution, respectively.
All told, we thus should have two gas-related projects in the country: that in Mutare feeding off gas fields of Buzi in Mozambique, and another in Lupane powered by our own gas deposits.
We wait with bated breath for the outcome to exploration work currently underway in Muzarabani where we are hopeful a third plant will develop.
Before long, Zimbabwe must have a robust gas industry to power its agriculture and meet its energy needs. We also found a solution to protect our power grid from copper-cable vandalism.
With the resuscitation of the long moth-balled Zimbabwe Iron and Steel Company, ZISCO, and with a green field steel project in Manhize and Mvuma, Zimbabwe is on the cusp of becoming an iron and steel manufacturing giant in the region and on our continent.
We have abundant iron ore deposits; we have chrome in abundance; we have invested in numerous coking coal batteries in Hwange.
All the key factors are in place, in one national space.
The stage is now set to fire our iron and steel foundries, in the process creating thousands of jobs for our young people, and realising more than US$1 billion in savings.
All this buttresses our goal to industrialise and modernise our economy, for which iron and steel are key, along set industrial value chains.
But as our iron and steel investments pick pace, we have come to realise two key missing links: road and rail networks, and good, deep ports we require for our surplus iron and steel to reach world markets.
Steel exports will require deep ports, itself a key area we jointly mapped with President Nyusi.
Building with Mozambique
We have to develop more ports along the Mozambican coastline, right from south of Maputo, up to Nacala to the north.
Zimbabwe has a direct interest as these ports will meet our needs for both in-bound and out-bound goods which grow our economy.
An aggressive thrust to develop our road and rail networks terminating at these new or improved ports should make us land-linked, and not landlocked as has been the case historically.
Needless to say, all these programmes hinge on a stable Mozambique.
It is for this reason that security developments in the northern part of Mozambique remain of utmost interest and concern to us.
Mozambique, itself a cradle of our liberation, and our critical gateway to the world, deserves our full support against the threat of Islamic insurgency which, in any case, threatens our whole region, including our own country Zimbabwe.
Africa has stood by us throughout the more than two decades we have been under sanctions. Many African countries have assisted us to offset the harm which these sanctions were calculated to inflict on us.
Three countries whose support we will never forget include Tanzania, Kenya and Rwanda.
Tanzania made our anti-sanctions stance a SADC issue and posture.
That progressive stance was then escalated to the African Union which has stood by us steadfastly.
Rwanda continues to assist us in various ways. Today our bilateral relations have broadened vistas. In partnership, we must move in step with Rwanda.
Alongside Kenya and Ethiopia Airways, Rwanda Airline was among the earliest to resume flights to Harare.
Mozambique Airline has resumed flights to Harare. Emirates and Qatar Airlines have returned, ensuring we are linked to that vital region which also supplies us with oil.
Lately, a Germany carrier has opened another route, while FastJet is expanding its footprint. Our tourism arrivals are set to improve.
We continue to explore ways of restoring our capacity in air cargo, all in anticipation of greater volumes of perishable exports.
Today, Zimbabwe is slowly regaining her lustre as an air transport hub for Southern Africa. With this aggressive thrust in economic diplomacy, we should be able to cushion our economy from the volatility which global events have triggered.
Above all we should, in due course, overcome effects of illegal sanctions imposed on us so unfairly.
Indeed, Nyika Inovakwa Nevene Vayo.