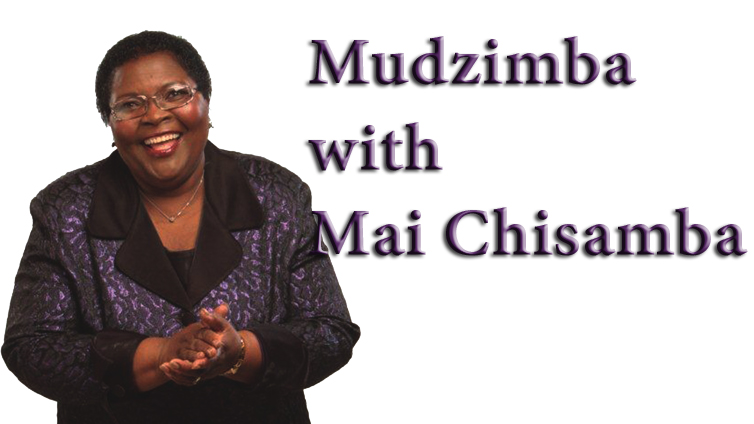 The Sunday Mail
Dr Rebecca Chisamba
My husband is a dead beat
GREETINGS amai. I am a 28-year-old married mother of two. My husband is 30 and we have been together for the past 10 years. I am writing to you because I am struggling to make ends meet on my own. My husband is employed but I have no idea how he spends his money. Recently he left me with a swollen eye after I had asked him about it. I do not even know his pay days or how much he earns. I recently got a job, ndiri kusenza remumba and it is not paying much. Please help me. I do not know what to do to make my situation better.
Response
I am really sorry for what you are going through. The children have a right to be looked after by their parents. If your husband is not doing that, please go to the civil court and ask for child support. Homes should be conducive for the upbringing of your children. If not, one has to quickly think of a safer space to escape to for the sake of the children. Please go to the hospital and get your eye checked before it's too late. Your sight is very important. Secondly, I urge you to use the law to protect yourself. Nobody has the right to beat up someone. Report him to law enforcement agencies, he must be brought to book. Domestic violence has no place in today's society. Some have been killed or maimed because of this kind of behaviour. A spouse who loves and respects his partner will never put a hand on them, so be warned. Love is very complex –you are the only person who can decide to quit or to carry on. All I can do is to expose the good and the bad in your union so that you make an informed decision. I always encourage partners to do combined budgets. I do not know where your husband is losing the plot. Try to use your job, being a maid, as a stepping stone and do some other revenue generating projects on the side to help with your situation. I would be happy to hear from you again. Get well soon.
Ex-boyfriend is possessive
I am a 23-year-old girl trying to lead a decent life. I follow your column religiously. I'm in a hard place in my life, my ex-boyfriend is very possessive. We dated from 2016 and then broke up as he had changed after getting a well-paying job. The first time, he cheated on me with a former classmate and I forgave him. I did not know that this was just the beginning of a dangerous trend. He then proceeded to get another girl pregnant. It did not work out between them. He chased her away and claims that he did it because he loves me. He is now bothering me to take him back because "mari yake ndakadya yakawanda". I am really conflicted, I don't know what to do. Please help.
Response
Relationships need to be the same through good and bad times. In your case, your boyfriend started behaving differently after he got gainfully employed and started earning big bucks. That on its own was a very bad sign. Cheating on you was terrible, especially with someone you went to school with. When somebody starts cheating, it's actually a decision they make. It's not a mistake at all. Why are you justifying this as the first time? How many times did you allow yourself to be let down this way? Where is your pride my girl? Love triangles are risky in the wake of STIs. This guy is a womaniser, don't waste your time on him. The girl who eloped to him was also under his spell. She would never have gone to his house for no good reason. I salute your decision to move on, stick to it. Money is not love. I think he got the wrong end of the stick and he thinks he can boss every woman around. He has no right whatsoever to come back to you and threaten you. You did not steal from him, whatever resources you used were offered to you freely. It's criminal to threaten anyone with intent to do them harm. Go and report him to law enforcement agencies. Respect the decision you have made, don't look back. Let him learn that there are people who look at the character of a person and not just the pocket. I would be happy to hear from you again. I wish you all the best.
In a world of trouble
Makadini amai? I am a 27-year-old mother of one. My first marriage was problematic. I have another baby on the way so that is about to change very soon. I was employed in South Africa for five years before I relocated here because of love. My misery is emanating from the man I'm currently with. We met in Zimbabwe when I had come to visit my relatives. We fell for each other and remained in constant touch through WhatsApp. He lured me to come back to Zimbabwe with promises of marriage. I wanted to be married at the time and kutangawo imba yangu. All of my aunts told me how beautiful I was and how they even feared I would take their husbands. I let it get to my head. He had promised to pay for my bus fare but he didn't. The moment I got into Zimbabwe, he started making excuses, saying he had not been paid. It has not been an easy road. Several empty marriage promises and abuse have landed me here. He was arrested early in the year and I went for three months sleeping on an empty stomach and desperately trying to make ends meet. He continues to physically abuse me. He also cheats on me. We have tried counselling but it is not working. He gets so drunk to the extent of urinating in the pots. Sometimes I get so depressed to the extent of wanting to take my own life. Is there a way out for me amai?
Response
Your communication made me very sad. We have an adage that says once bitten, twice shy. The first marriage and all its problems should have been a learning curve. I always say when you are a parent, you should make decisions that don't compromise your children. Dating is recommended because that's the only way you get to know your fiancé. Yes, people are moving with the times but truly, settling for someone you met once and grew to know online is risky. I don't understand why your aunts didn't trust you around their husbands. When someone is single, it doesn't mean that she is after other people's spouses, that was very mean of them. But in life, it doesn't help to cry over spilt milk. We just have to map a way forward. The decision to go and stay with this man was very ill-advised. This guy has no respect for you at all and his actions clearly show that he does not even care for you. You have a child from your previous relationship, now you are bringing another unplanned baby into the world. These kids should be brought up in a conducive environment but already, that is not the case. Your boyfriend should be brought to book, physical abuse is not good for you and the unborn baby. Because of your fragile condition, I urge you to go back to a place you call home. You will be better off there. At least there won't be any violence against you. Hukama haugezwe. This guy is worth nothing and is not even worth all this suffering. Please talk to someone from church or anyone else you respect. Suicide is not an option, it does not help in any way. Go home and get help so that you access antenatal services, this is very critical at this juncture. Move on and forget about this good for nothing guy. I wish you all the best.
◆ Write to [email protected] or WhatsApp 0771415747.