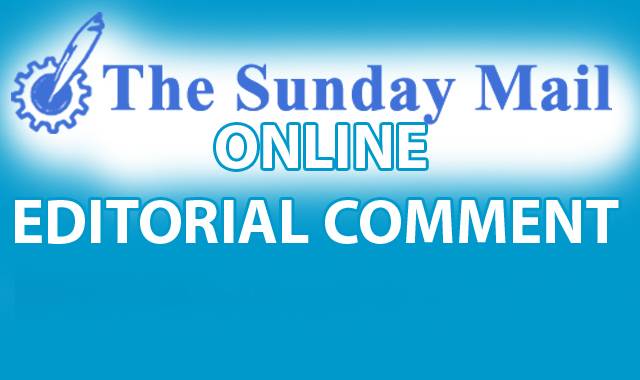 The Sunday Mail
In July 2015, then Vice-President Emmerson Mnangagwa spent a few days in Belarus, along with then Agriculture, Mechanisation and Irrigation Development Minister Dr Joseph Made, and Reserve Bank of Zimbabwe Governor Dr John Mangudya among other senior Government officials.
Those who accompanied him, the unnamed foot soldiers who do a lot of the running around in preparation for crucial meetings and to consolidate matters after the engagements, spoke of long days and short nights in Minsk.
They said they were up by 5am because that was the only way to keep up with Cde Mnangagwa's busy schedule.
They said they would collapse into their beds after 11pm, exhausted by the long, hard hours their head of delegation demanded of himself and of them.
This was no shopping trip. It was a working visit in every sense of the word.
When they returned to Harare, they spoke of how bushed they were. But through their weariness, you could sense a smile of satisfaction creeping through over what their hard work had achieved.
They felt good about working hard and seeing the fruits of their labour.
A few deals had been clinched, amounting to between US$120 million and US$150 million, mostly directed towards mining and agriculture.
Some people back home derided that trip to the Eastern European country; they cynically said it was a waste of time going to "little known" and "poor" Belarus when Zimbabwe's problems required billions of dollars to fix.
Because the Western media told them that President Alexander Lukashenko was a "dictator", they pontificated that dealing with Belarus was a waste of time. For them, progressive partnerships can only be with Britain and the United States. Not little Belarus.
The cynics never paused to consider that Belarus has a relatively well developed industry, a broad agricultural base, and high levels of education. Among the former USSR republics, it has one of the highest standards of living.
And they never considered that even small drops can fill a bucket.
Thus there was a telling silence when Cde Mnangagwa's foray into Belarus started paying dividends. The Zimbabwe Consolidated Diamond Company has been accessing equipment from Belarus and the firm is upbeat about its prospects in kimberlitic mining going forward.
There is also scope for export of cotton — whose production is on the up – and related products to Belarus.
The visit to tiny, poor Belarus was a display of finding solutions where others only see another opportunity to gripe.
Yes, it was a relatively small deal in the bigger scheme of things, but when you are coming from zero, every step forward is a milestone.
The Belarus visit should have taught Zimbabweans that economic growth and development is all about hard work, thinking outside the box, trying new things and pushing boundaries.
It is the same hard work and innovation that was put into Command Agriculture, which has quickly morphed into a force for economic good.
A lot of thought and sweat was put into Command Agriculture. From Zimbabwe's sparse domestic financial resources, a solution was cobbled together and our agriculture is on the rebound, food security is improving, and that unquantifiable but very necessary feel good factor is seeping back into the national psyche.
Now as President, Cde Mnangagwa has much more latitude to put his talents and ideas on display for the good the country. As Zimbabweans, we expect no less hard work, innovation and outside-the-box thinking from President Mnangagwa's Cabinet team and the entire public service. As we report elsewhere, the culture is already catching on and that is highly commendable.
Many ministers are not flying off on Christmas and New Year holidays (using public funds) this December-January. Instead, they will be at work. Just like their boss.
And President Mnangagwa is leading from the front. Yesterday he was in his office the whole day when he could have been playing golf like other big shots, or relaxing with his family at home as any hard working person deserves at the end of the week.
A new work ethic is being introduced to public service, and this can only be good for Zimbabwe.
The days of strutting like a shefu and living off public funds with a sense of self-entitlement are over and all Zimbabweans will be watching to see if the team around the President will direct their energies towards fulfilling our shared aspiration for a prosperous nation. But the hard work should not be confined to the public sector. Every citizen has a duty to work honestly and diligently to compliment what Government is doing.
It matters not what sphere you are in. Every little bit contributes to something bigger than the sum of its parts.
Iwe neni tine basa.