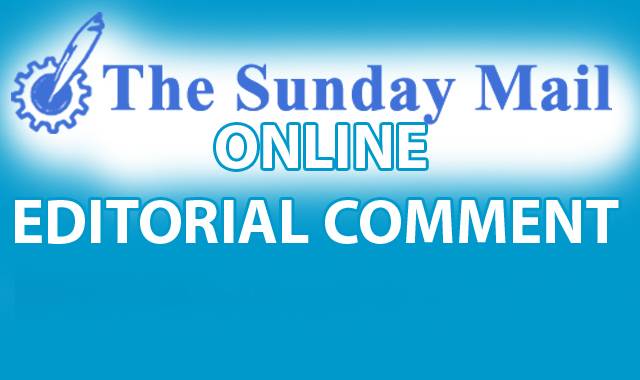 The Sunday Mail
A lot of talk these days is about the first 100 days in office.
This is in relation to President Emmerson Mnangagwa's new administration and the fact that it announced to the nation and the world that the team was working with a 100-day programme implementation benchmark.
We are nearly at the half-way point of that mythical first 100 days, and the Office of the President and Cabinet — as we report elsewhere in this issue of The Sunday Mail — will be presenting reports to the Head of State and Government soon for his personal perusal. This should provide an opportunity for President Mnangagwa to assess how his team is performing, whether or not they are on track to meet the targets they set for themselves, what (and maybe who) needs to be changed, and if the targets we set for ourselves are even realistic in the first place.
On January 14, 2018, Presidential Spokesperson Mr George Charamba gave an interview on radio in which he turned his attentions to this magical first 100 days. He, in typically grandiloquent fashion, said: "First of all, it is an American concept which we have imported into our own politics, but one which doesn't take into account the realities that are obtaining in our own situation.
"You are talking of a president in America who has a whole mighty economy behind him and therefore who can, in fact, not just create time, but (also) define reality by virtue of it being the strongest economy. Now, we have plucked from that omnipotent office a management concept called '100 days', to plant it onto an economy that is coming from a minus and still go by a calendar month."
He was not done.
". . . if Zimbabweans are counting days hoping for real, measureable, concrete, material changes in their lives within 100 calendar days, then we are likely to meet a crisis of expectation which may not in fact be validated through scientific reckoning.
". . . From worst we get to worse, from worse, hopefully we get to bad, and from bad we get to zero, and from zero then we begin to crawl up . . ."
Some sections of the private media, as expected of a sector that has for long traded on negativity and portended doom at every turn, said Government was backtracking because it was already failing to deliver meaningful change in the post-Mugabe era and a few months to elections. Never mind that the radio interview in question, in its totality, explained the 100 days concept and what the State was doing to turn the economy around and improve livelihoods.
The 100-day concept first gained currency in the United States in the 1930s when Franklin Roosevelt entered the White House at the height of the Great Depression. In that regard, it is a concept that Zimbabweans will find attractive, seeing as we are in a bad economic situation — or as Mr Charamba would say, at worst and going towards worse, bad and then zero.
It really is an unofficial timeline with which to gauge achievement, but nonetheless an important one.
The first 100 days are essentially a statement of intent taking its first baby steps into implementation.
The idea is to create hope by charting policy direction, to mould attitudes by engraining discipline; indeed to lay a foundation for the future.
As we have said before, from the time of the Cde Robert Mugabe Presidency and into the President Mnangagwa administration, what Zimbabwe requires is an honest day's work from every citizen. Turning Zimbabwe around is not about the first 100 days of President Mnangagwa's Cabinet team. It is about the every day of every Zimbabwean.
President Mnangagwa's job is to oversee the creation of an appropriate, implementable, sustainable policy framework that allows every Zimbabwean to give their best for themselves and their country every day.
The most brilliant 100-day plan will come to nought if we put together all our individual one days of corruption, indolence and apathy.
This is not to say the new administration, which has already engendered hope of a better Zimbabwe, should sit back and hide behind the fact that the 100-day concept is a mythical creation of American political mass media.
If the leadership puts in an honest shift every day, beyond 100 days, it will be easier to get the rest of the nation to put in a good shift daily too.
Let us not wait for the 100-day mark, let us work honestly and diligently every day and forever.