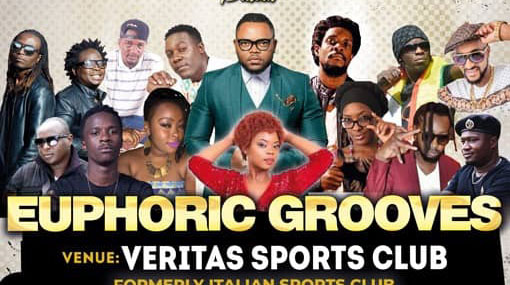 The Sunday Mail
Priscilla Kamurira
ABOUT two decades ago, a platoon of talented young artistes started a movement that revolutionised the local music industry.
It came to be known as urban grooves, and brought with it a wave of raw talent that produced a youthful sound encompassing various genres.
With the passing of seasons, urban grooves seemed to vanish into thin air, yet it had simply mutated into various splinter genres – dancehall included.
Many people believed urban grooves had fizzled out and dancehall taken over. However, that is not the case.
Urban grooves remain the mother of all urban sounds.
The urban grooves artistes will be performing at Veritas Sports Club (formerly Italian Sports Club) this Saturday, June 29.
The event is being organised by Kayse Connect, a new kid on the block, whose claim to fame is the successful hosting of Nigerian star, Patoranking, in Harare alongside Jah Prayzah and Winky D.
The Sunday Mail Leisure caught up with Nyasha Muswaka of Kayse Connect.
"People said urban grooves died a long time ago, but hey, it was only airplay that was missing. I know that this music was and still is alive in the circles of its fans. We tried to also look for all the urban groovers, but availability and our budget played a major role," he said.
Besides dancehall and urban grooves, hip-hop, r&b and Afro-pop are among the genres that have become more dominant. These sounds are gaining a lot of traction on the local and international platforms.
Muswaka urged the people of Zimbabwe to continue supporting urban grooves.
"Its real music, music you can relate to and music of substance," he said.
Performing artistes include ExQ, Alexio Kawara, Ngoni Kambarami, Roki, Sniper Storm, Leonard Mapfumo, Diana Samkange, Bashupi, Xtra Large, Tererai, Nesto, Gary Tight, DJ Switch and Pauline, among others.
Tinashe Chikuse and Butterphly will host the show.