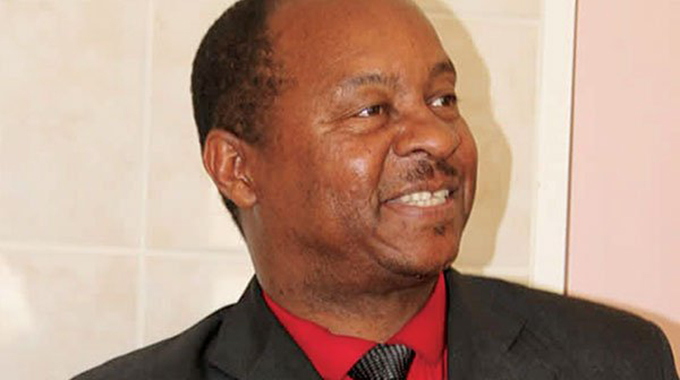 The Sunday Mail
Norman Muchemwa
GOVERNMENT has warned pharmacies to desist from charging consumers in foreign currency as the Zimbabwean dollar is now the sole legal tender in the country, a Government official has said.
Responding to questions during a post-Cabinet media briefing on Tuesday, the Minister of Health and Childcare, Dr Obadiah Moyo, warned that the law will soon catch up with those transacting in United States dollars.
"On pharmacies charging in US dollars, let me remind them that it's now illegal to transact in foreign currency, so any pharmacy found flouting that law, naturally they will face the consequences, the law is very clear on that one," said Dr Moyo.
He added: "So we advise everybody who is a pharmacist and those with pharmacies not to charge in US dollars, that's the first thing."
Last month Government outlawed the use of multiple currencies through new regulations that compel all forms of transacting to be done in local currency, now formally known as Zimbabwe dollar but most pharmacies are still charging in foreign currency.
And most pharmacies, in a bid to conceal their actions, usually charge exorbitant Zimdollar prices, to discourage consumers from using the local unit.
For example, one customer was asked to pay $190 or US$5, which equals to an unrealistic a rate of 1:38, for a drug. Another customer was quoted $1 000 for a catheter or US$80, equivalent to 1:12,5.
The prevailing interbank rate is around 1:8.
Through Statutory Instrument (SI) 142 of 2019, also known as Reserve Bank of Zimbabwe (Legal Tender) Regulations, the Government abolished the use of British pound, United States dollar, South African rand, Botswana pula and any other foreign currencies, as legal tender.
Further, Dr Moyo confirmed that drugs that were pledged by the Indian Vice President, Shri Venkaiah Naidu, when he visited the country in November last year have started arriving in the country.
He added that more drugs are still on their way as part of the pledge.
"In terms of pledges that were made by the Indian Vice President when he visited the country, yes, we had the initial donation last month where some drugs were donated as part of that pledge.
"We were advised by the Indian High Commissioner that another US$2 million worth of drugs are also coming to Zimbabwe and he will hand over those drugs to us," he said.
Government, said Dr Moyo, is also applying other interventions to make sure there is a continuous supply of essential drugs.